Free in My Skin
This post is the answer to all of my "whys" on Instagram. If you wanna know a little bit about great skin care (as well as my skin care), an awesome new movement, and want to win a free bottle of this amazing product, then read on!
I have been a Physiogel user for about a year now – their moisturizer (I use the cream formula) is AMAZING! I'd always recommend it when people would ask me about my skin. It's really legit yo! So when Yuki invited me to come to their #FreeInMySkin event, I was ecstatic!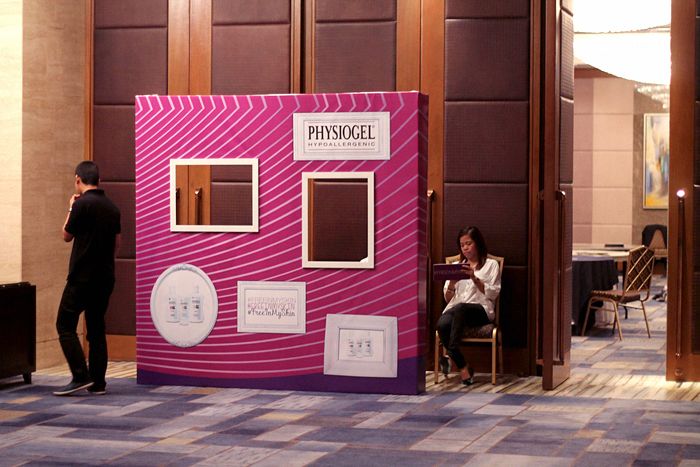 I was also ecstatic about the beautiful buffet HAHA! #IHeartFood #PannaCottaforLife
My beautiful blogger mates that day, Rhea and Nikki!
Let's get really real for a second here – we all want great looking skin. Who here feels way more confident when your skin decides to love you for the day? Although we might not openly admit it, bad skin is a kind of major insecurity. I remember wanting to hide my face/just stay at home whenever my skin would look really bad huhu!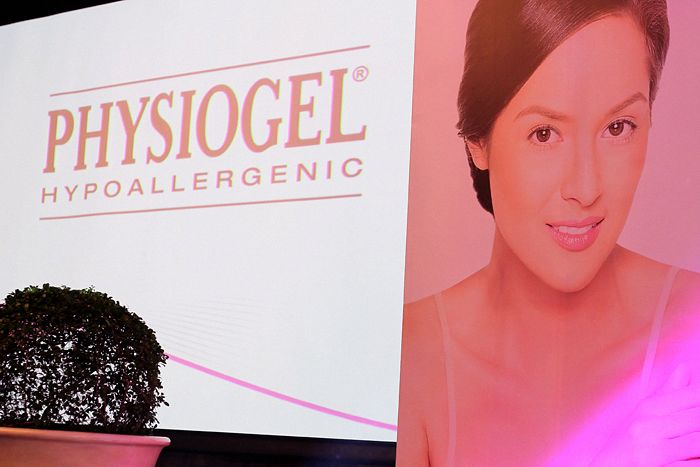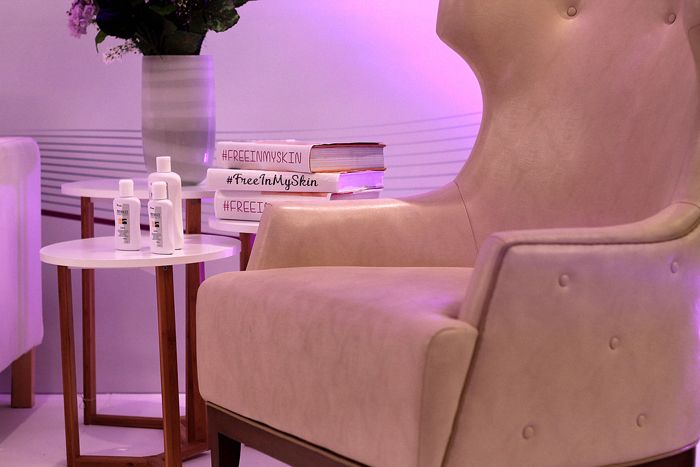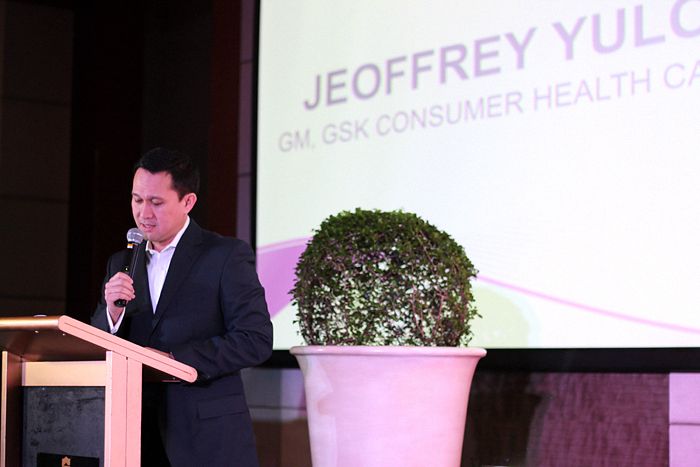 Mr. Jeoffrey Yulo, the General Manager of GSK Consumer Healthcare
So when Physiogel explained that night that they were launching this "movement to empower Filipino women to fully participate in life" (you know, to be truly comfortable in one's skin, to step out and overcome our insecurities – starting with our skin), I was so happy! As a woman (naks) who values great skin care products and well, great skin, I could truly relate and feel the worthwhile goal of this whole campaign.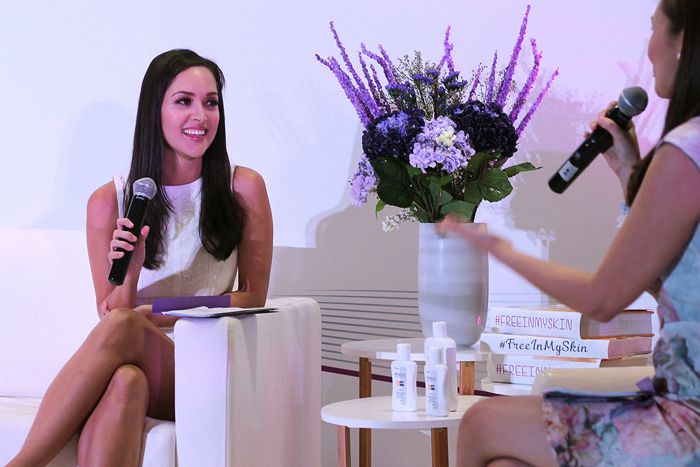 The face of this new movement, multi hyphenated career woman – Patti Grandidge!
Patty said a lot of relatable things that night – yesiree, she also suffered from bad, dry, and sensitive skin before. She definitely understands how insecurities indeed restrain us from confidently revealing our true selves and that's why she is super thrilled to embody this movement! Physiogel has helped her up her confidence & feel free in her own skin and she wants to help spread the skin loving love guys!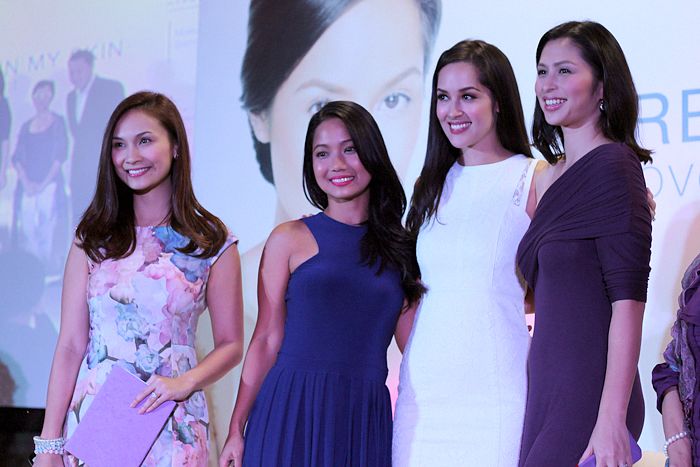 Now before I continue to enthuse you regarding the #FreeInMySkin / #GelaSeriouslyLovesThisMovement, I just have to share this SERIOUSLY AWESOME PORTION!
If I haven't made it obvious yet, YES! I am a skin care aficionado. I went through a really bad skin phase 2-3 years ago and ever since I made it past that not so pleasant era of my life (with the help of great skin care and lots of positivity), I've become a "Please Love Your Skin & Treat it Right" self proclaimed ambassadress. Hohoho!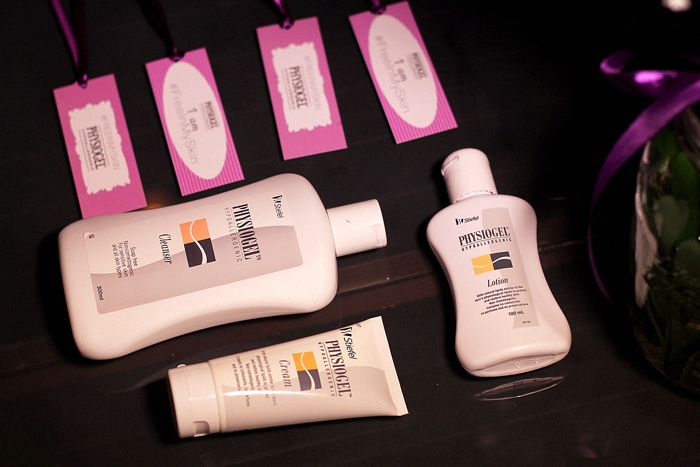 Your sensitive skin's new bff – Physiogel is free from perfumes, colorants, and preservatives!
I've been pondering the reason why Physiogel's cream moisturizer really worked for me and improved my skin's condition…guys I need not ponder no more! Thanks to this event, I know now the Physiogel secret of awesomeness – BIOMIMIC TECHNOLOGY!
Their BioMimic technology is advanced and patented!
I'd explain it in detail, but it a nutshell, their products mimic the perfect makeup of skin. So, if your skin has been dehydrated and all that bad chuchu, their products repair, rehydrate, and revitalize the skin to what it should be aka the perfect skin makeup!
Not only do I want to keep using the cream moisturizer, but also yearn/can't wait to try their cleanser and lotion out! The lotion would be so perfect for my always dry/dehydrated legs! Huhu!
Physiogel event OOTD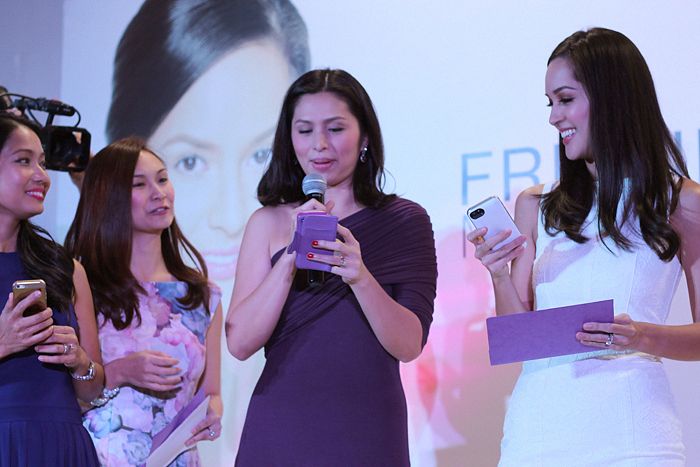 Think of three smart, strong, and sensitive women in your life and tag them on Facebook!
While great skin care products do help us achieve better skin, with great skin, also comes great people who keep you glowing inside and out because of who they are in your lives!
What is a movement without any…movement! Let's spread the skin loving love by honoring the strong, smart, sensitive women "who have faced their insecurities (physically and emotionally) and are now embracing life to the fullest."
They have inspired you to be free in your skin…#NowPayItForward!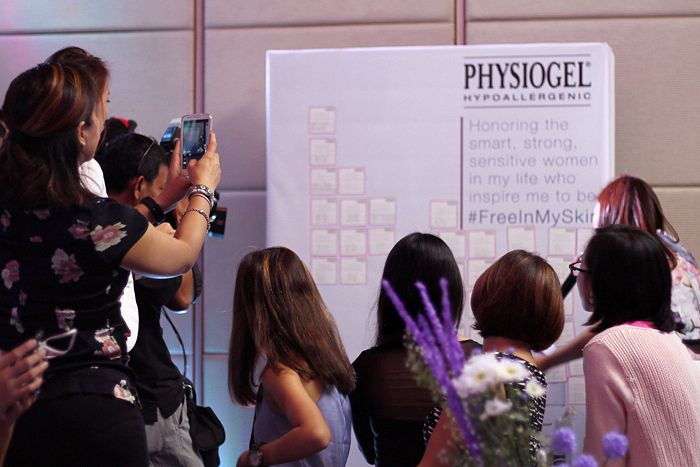 I want to pay it forward myself as well! Dear reader who read this lengthy post, I now want to give one of you a bottle of Physiogel lotion. It's seriously a product I truly believe in and I want you to start feeling free in your skin as well! 🙂
First reader to message me here on Tumblr or tweet me (@thegelabeef) about having dry/sensitive skin woes/I feel would really benefit from this bottle of lotion wins!
Let's spread the skin loving love with Physiogel! 🙂
All the best,

For more about Physiogel and this amazing movement, you can visit www.physiogel.ph or www.facebook.com/PhysiogelPH.