A Cali Afternoon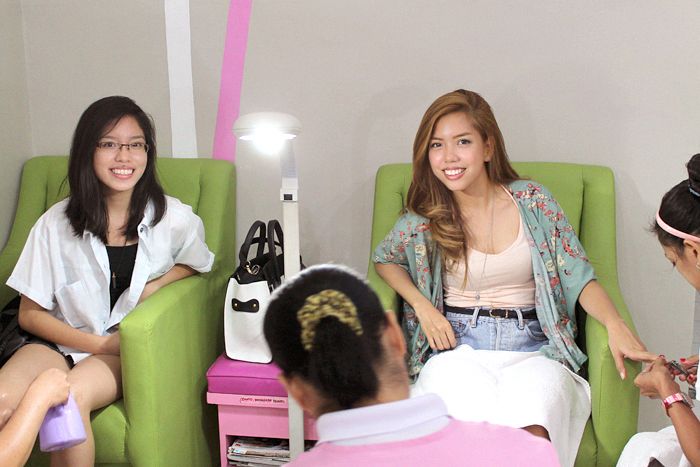 Last April 2, California Nails and Day Spa invited me to check their Festival Mall Alabang branch out! 🙂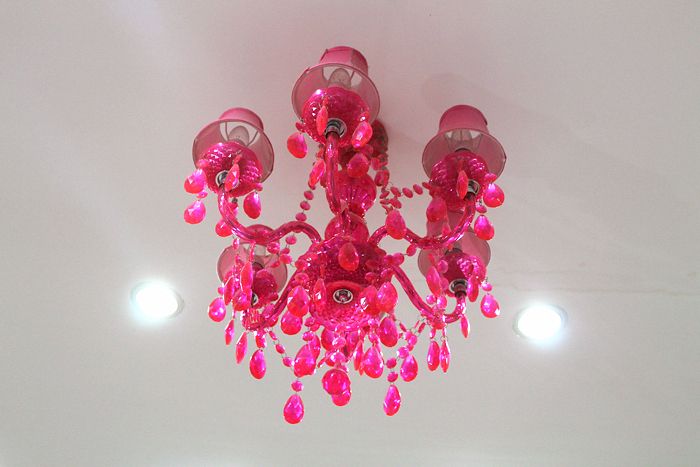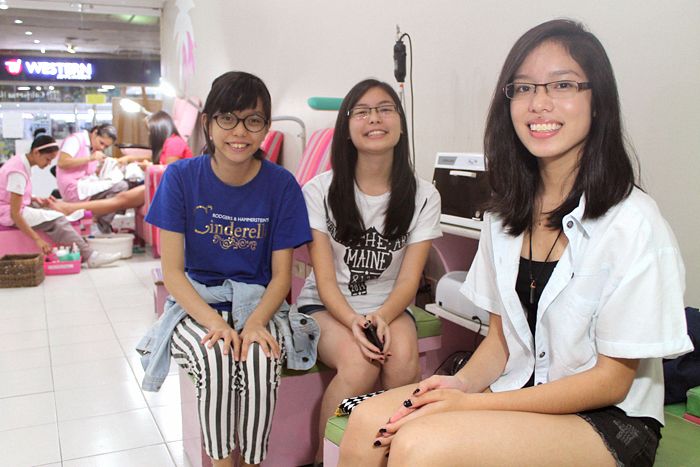 My homies that afternoon: little sister Abby, Zoe, and Alex
I just arrived from my CDO trip (soon on gelabeef.com hehe) so it was quite awesome to experience some good ol' r&r (in a super cute and pink place at that!) after all that CDO fun.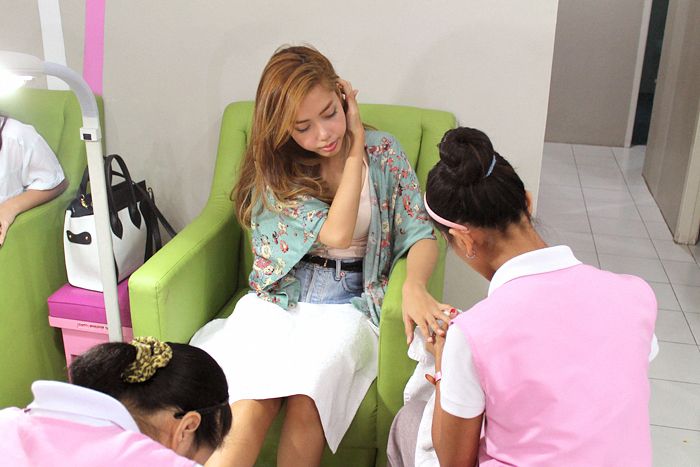 CANS treated me to their signature mani & pedi aka every girl's favorite pastime. Haha!
Here, my nails are being cleaned by Ate Peace (they have nicknames like Twinkle, Peace, etc. for all the staff…how cute can this place get?). Whilst cleaning my nails, she applied some kind of nail softening putty to make 'em easier to clean and oh so soft! Think of it as lotion, but for your nails…and I loooved it! 🙂
I didn't know Mariah had an OPI collection?! I shall try you next! 🙂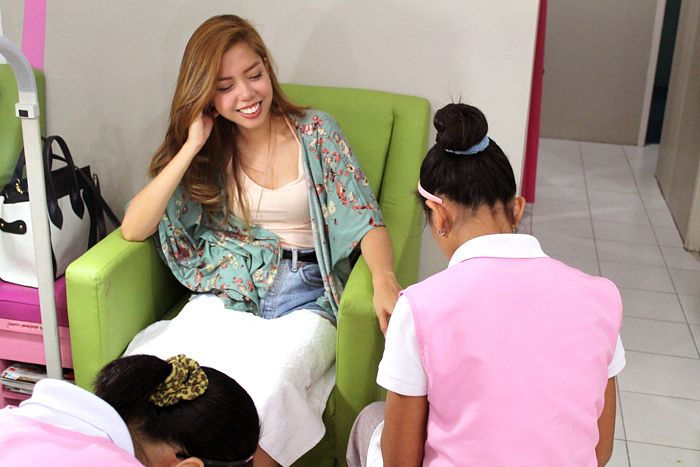 Someone's obviously enjoying! Hihi!
And after cleaning, it was time for my favorite part – *insert valley girl accent here* naiiill polishhhh!
I seriously had a hard time picking a nail polish color – there were sooo muucccch options! In the end, the Elsa (and forever blue lover) in me called out to this glittery, mermaid-y blue polish from China Glaze.
Alex totally approved of my nail polish choice and I totally approved of her CANS deluxe foot spa! Totally!
TADAH! I can now build a snowman or pretend to be Aqua the mermaid from Aquamarine! BEEFY VERDICT: I loved how my manicurists made my nails feel so fresh, clean, and perfectly square! I'm a sucker for details and boy do they work on your nails with precision and care! 🙂
I just unknowingly rhymed…WORD!
Thank you so much again for having me CANS Festival Mall! You are all so nice and accommodating (and so game to do the "Look up!" Ryzza Mae pose with me hehe), I will definitely come back again! 🙂
Thank you also Alex & Zoe Tuico for inviting me! Hope to bump into y'all at a concert mosh pit soon! 😉
And of course, Beef's gotta take OOTD shots! 🙂 I was going for a hippie, comfortably chill outfit (waw so much adjectives) to go with the whole the Cali summer vibe that CANS emanated.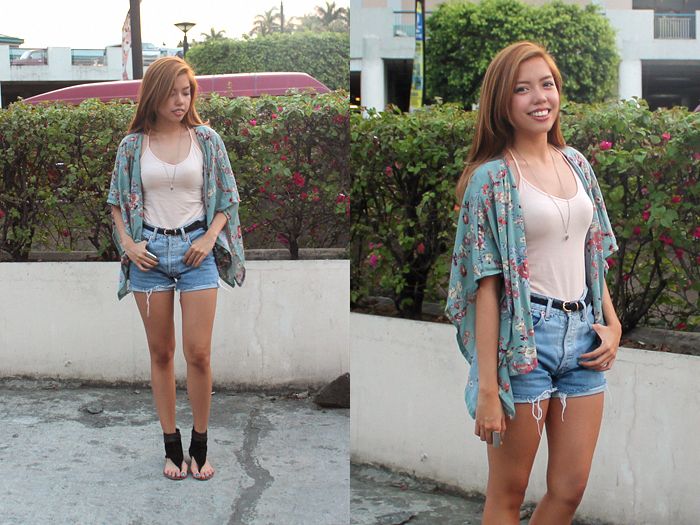 Floral Kimono: Kisses & Co. | Flesh Tank Top: Forever 21 | High Waisted Shorts: Thrifted | Wrap Around Sandals: Italy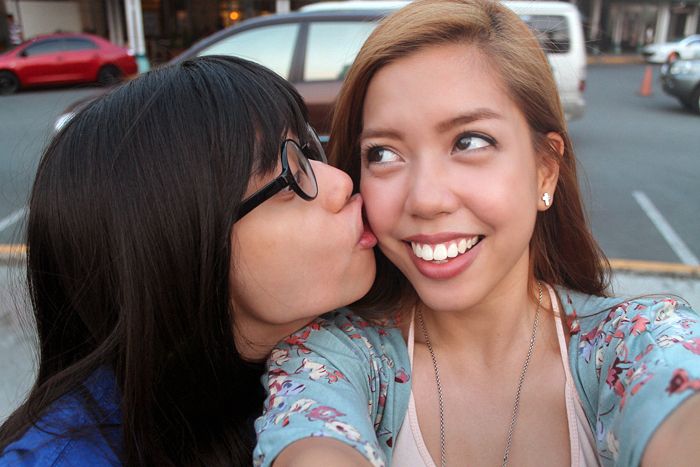 My Cali afternoon wouldn't have been complete if it weren't for the cutest sister ever! <3 Thanks for accompanying me, for patiently waiting and taking photos, and for being the cute! Hihi! Love you forevah! :*
So, have you had your monthly mani pedi yet? If you haven't, why not try California Nails & Day Spa! 🙂
You can check their website out for a complete list of services and to find the nearest CANS branch near you! 🙂
All the best,