Beat The Heat
Sometimes, I find it hard to wear what I really want to wear because of the sweltering heat. Here are a few "Dressing for the Heat" guidelines that I have been adhering to lately…
1. It's time to bring out your cute shorts collection – I'm more of a pants kind of girl, but honey, it's too hot to wear pants all the time nowadays. Flowy skirts or skorts are also your new best friends.
2. Avoid wearing black – Which is particularly hard for me to avoid, my closet is 60% black and 40% gray, white, and others. While I do not really know the science behind black being the attractor of all things hot and sweaty, I do know that I veer towards wearing white and light colors this summer season. They look and feel so fresh!
3. Rompers and dresses are easy & breezy – I've come to find that, wearing less articles of clothing makes me feel lighter and less prone to sweating (aka universal duh). Rompers, dresses, and all things one piece are my go-to lazy summer day outfits. Exhibit A: currently wearing a white romper as I type this up.
IreneisMesh Top: Effy | Leather Athletic Shorts: Hong Kong | Transparent Sling Bag: Hong Kong | Stan Smiths: Adidas
4. It's all about the material – You actually CAN layer up or wear whatever you want in spite of the heat. Just make sure you're layering up in the right material/fabric. Linen, cotton, and silk are some of my summer fabric favorites.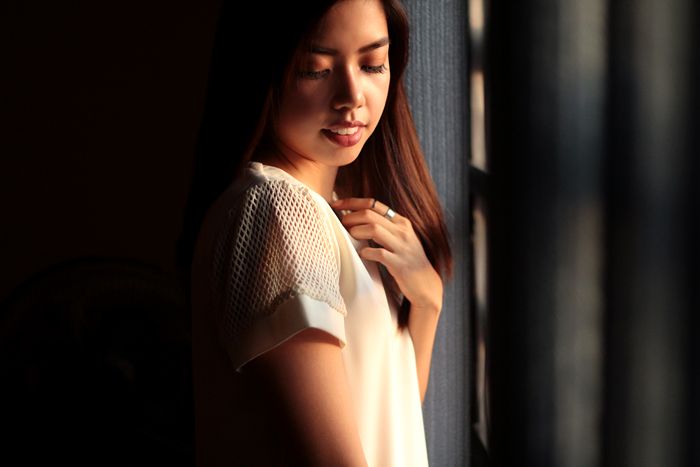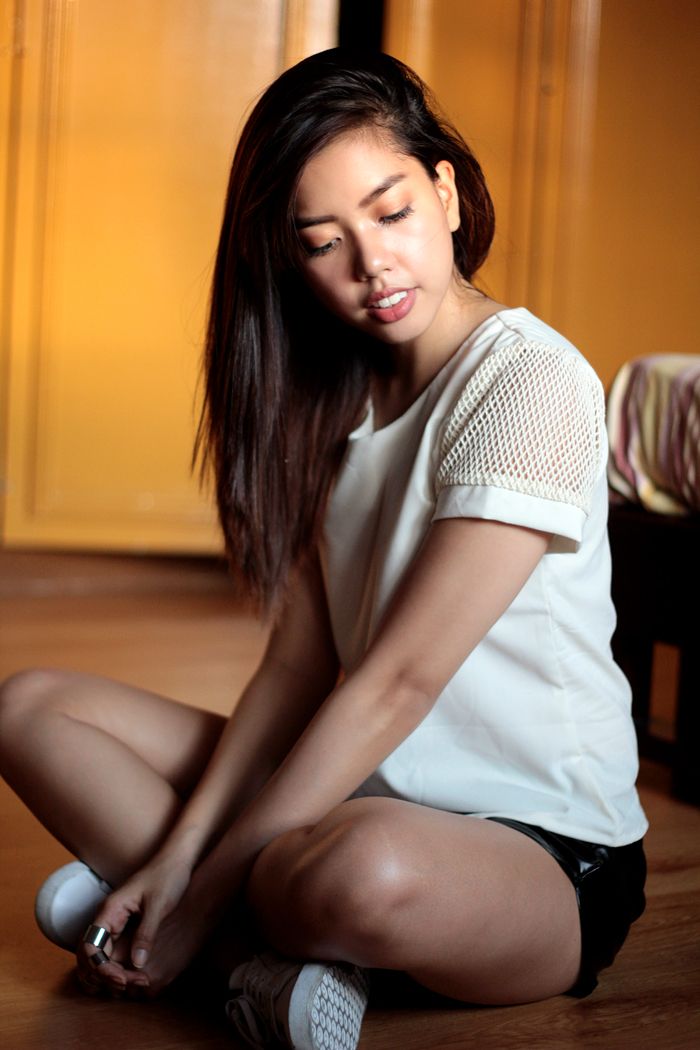 With that being said, I'm breaking rule number 3 and 4 with this outfit – hello lovely black + leather shorts. Lol! But then again, fashion knows no rules! This is just me, relaying to you some beefy tips on how I beat the heat. Do you have any guidelines for yourself as well? I'd love to hear 'em!
By the way, I'll be at the End of Summer Clearance Sale Bazaar at the World Trade Center this weekend, May 30-31. I'll be selling all the items from Effy's 2nd collection! I do hope to see you there! <3
All the best,

P.S. This might be my last blog post for now – I'm moving! 😉 AND you can still join my SWAP and Tomato Time giveaway 'til June 5!

Photos by: Jon Delos Reyes