Retro Summer
After googling (and ogling) "60s Riviera Fashion", I found myself craving for some crisp button downs, stripes, flowy denim dresses, round sunglasses, tailored (but loose) trousers, and all things linen.
It wasn't long before Giordano came to the fashion rescue with their Retro Summer collection! Like a classy trip to 60's Riviera, where casual chic is king, Giordano's S/S 2015 collection offers classic silhouettes, like long sleeve shirts and shorts, in nature's soft hues.
Here I am trying on a few pieces from their linen centered collection. This Beef approves! If you must know, linen is perfect for hot humid days (aka most days in The PH).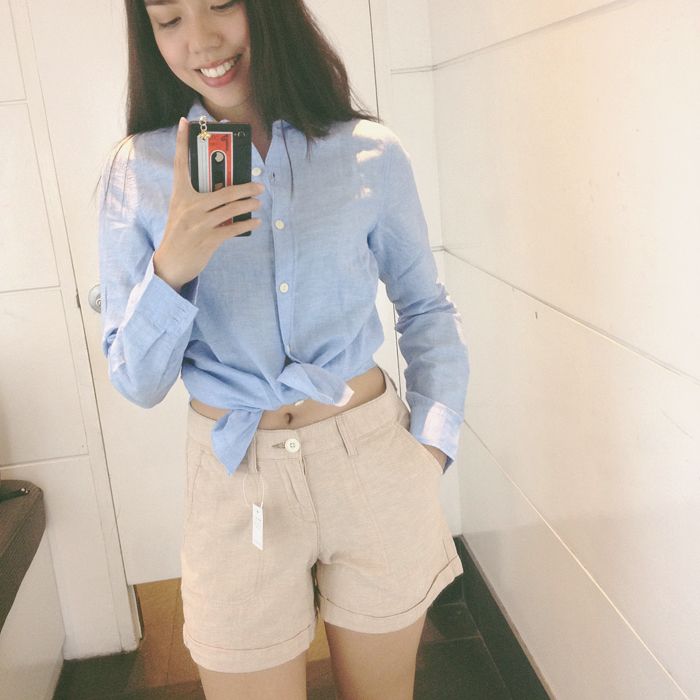 Dressing room selfie!
Honestly, I had a hard time choosing – there were so many timeless pieces, Giordano staples (basic crew neck tees, chinos, etc.), plus, there was a sale going on when I visited! Sale = every woman's favorite four letter word.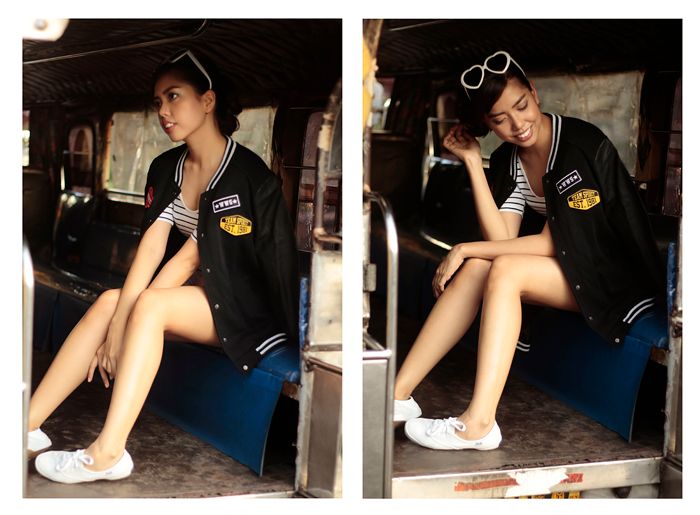 After a few trips to the dressing room, I finally decided to take home a pair of linen pastel pink shorts and this AWESOME leather sleeved varsity jacket.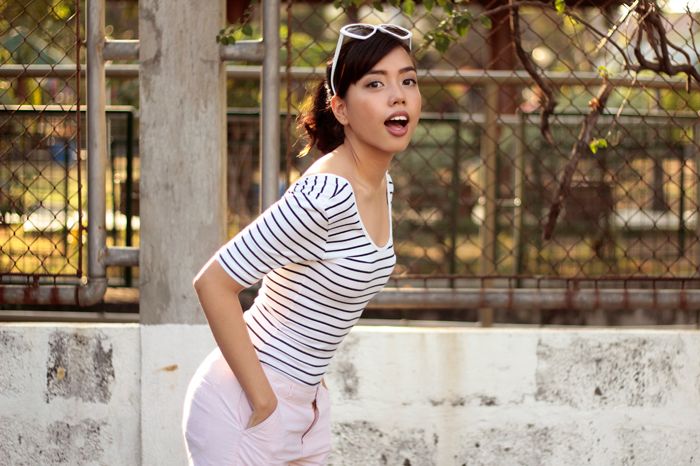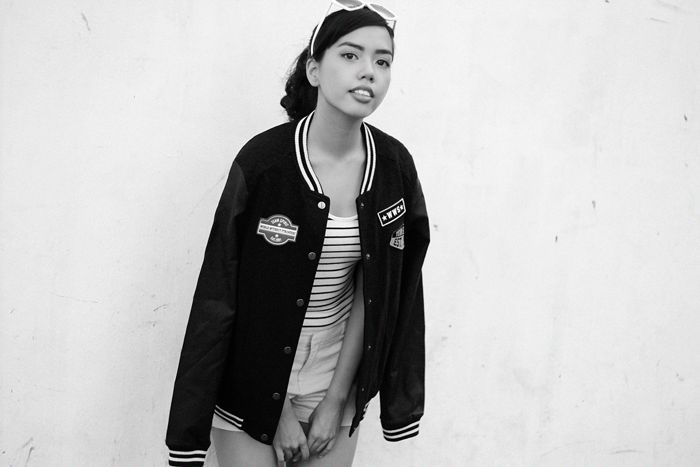 Varsity Jacket: Giordano | Striped Bodysuit: Forever 21 | Pastel Pink Shorts: Giordano | White Sneakers: Keds
Thank you Giordano for sharing your Retro Summer collection with me! I can't wait to visit again soon with Dad (he's a Giordano fan)! You guys should drop by any of their branches this weekend with your family – you'll surely find something for everybody! 🙂
My 60s Riviera dream is almost complete – now I just need to go to the beach, ride a top down, or cruise around in a yacht…or all of the above! <3
Love,

Photos by: Jon Delos Reyes
For more information about the collection and all things Giordano, check out their Facebook page at www.facebook.com/GiordanoPhilippines.