Perfectly Imperfect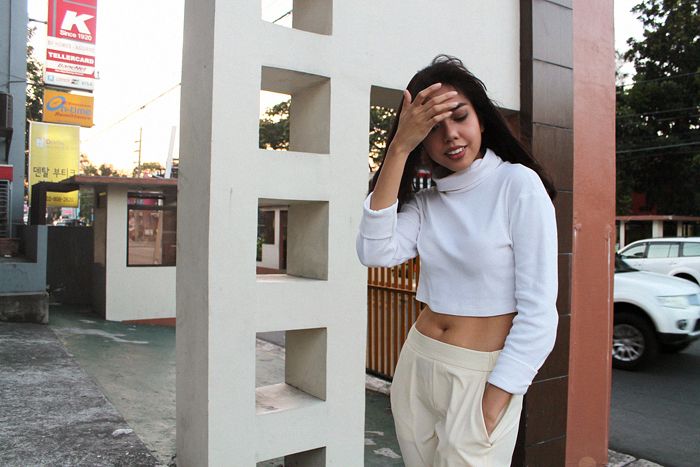 In my 24 years of living, I have come to realize (despite being quite OC) that most of the time, when you let go of wanting your perfect plan to happen, that's when things become perfect.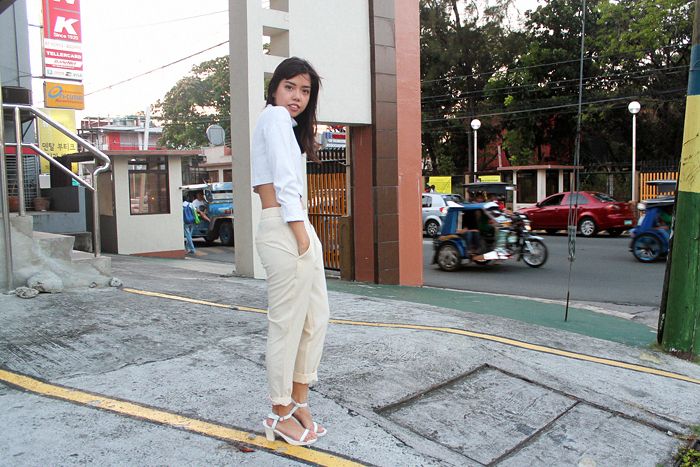 Perfect in the sense that, whatever happened (in spite of the perfect situation in your head) was the true reality that was supposed to happen. Cliche translation, "It was meant to be".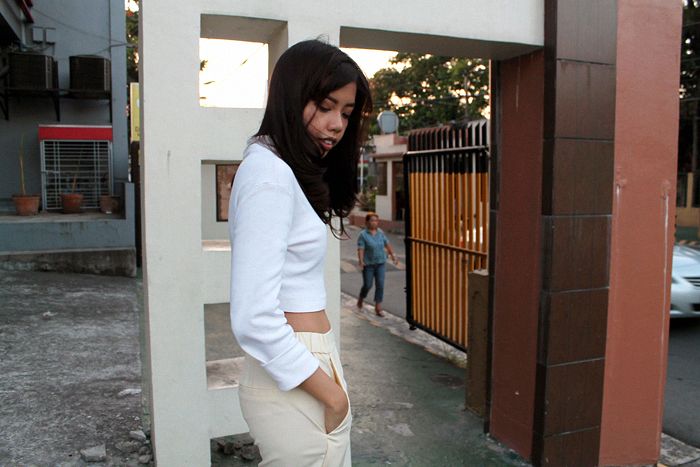 Sounds so easy to put into practice, but not for someone like me. I like making plans and getting those plans done – EXACTLY the way I planned them. Lately, God has been teaching me to trust in Him and His plans – they're ALWAYS better than ours (trust me). Take for example this outfit shoot. I was supposed to shoot with someone else and in another location (aka Gela's Perfect Plan).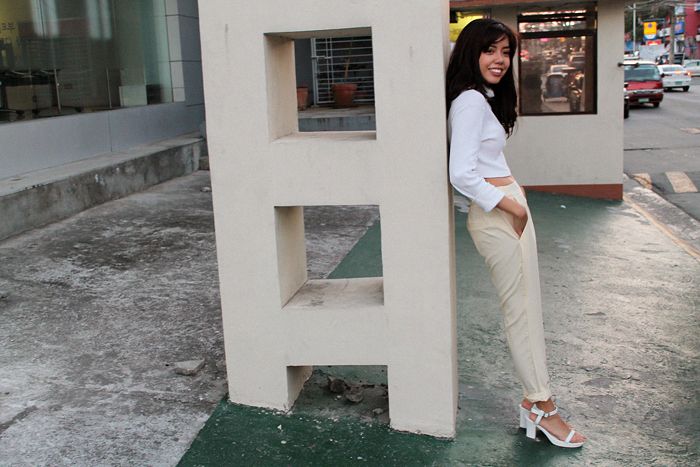 Cropped Turtleneck: Fox Urbn | Lexi Basic Trousers: Thrift Market | Phyllis Heels: Girls Haven
But then, life happens (as always) and I ended up shooting minutes before the sun went down, in the most unlikely/I never imagined place to shoot (in front of BF's Main Gate yo), with my Brother (who had other plans but came to my rescue huhu).
Commercial: A blogger's gotta do, what a blogger's gotta do! Especially if she's OC and wants things PERFECTOOOO! Aka don't be like me HAHA!
Anyways, to wrap it all up, the photos weren't what I had imagined for that OOTD…they were even better! 🙂
I was reminded to let go, chillax, do my best, and let God do the rest – because that's when the seemingly imperfect turns into a perfect thing.
All the best,

Photos by: Alan Muñoz