Lilac Wine
ASTO has got this beef wishing she owned more tailored trousers and sets. There's just something about trousers and perfectly tailored pieces – they make me feel androgynously chic and hella sharp AKA may I have 10 more of these please??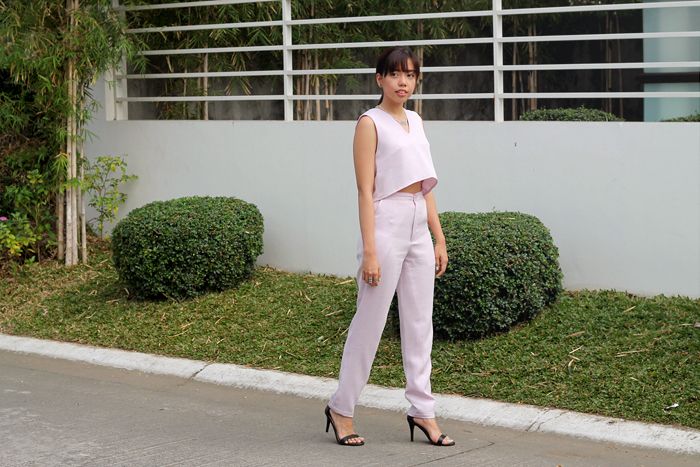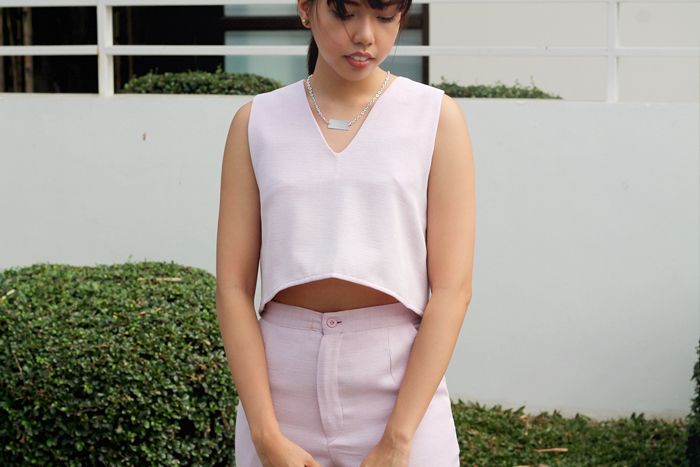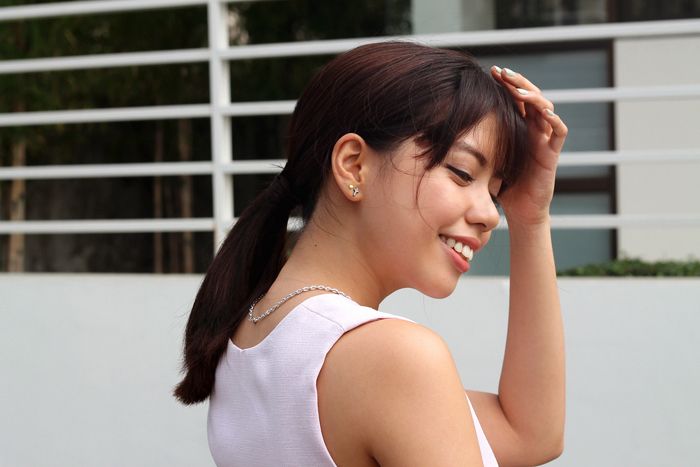 Makiko Linen Trousers: ASTO Group | Silver Name Plate Necklace: Mel's Collection | Ankle Strap Heels: Brash

I actually wore this to Tomato Time's The Gold Fever Collection launch. You can read all about their new line of gold timepieces and the super fun launch party over here in case you haven't yet! 🙂
In other news, that black/blue or white/gold dress photo seriously changes colors! Depends on your screen maybe? Brightness? What do you think? Also, I can't wait to watch the 2 hour season finale of HTGAWM!!!
Wishing you an awesome weekend,
Photos by: Alan Muñoz