Blue Jeans
Find a pair of boyfriend jeans – CHECK!
All smiles because I've been dying to find a decent pair (that wouldn't cost me a ton, but won't sacrifice quality) and I finally found one in the confines of a beloved department store!
It's one trend that I know I will hold on to forever. These jeans go with anything and everything, are effortlessly stylish, and most of all…they're so darn comfy y'all! <3
Top: Beetroot | Boyfriend Jeans: Next Jeans | Sneakers: Hong Kong
By the way, isn't this brick walled alley AMAZING?! It's just about .05% of the extremely beautiful Las Casas Filipinas de Acuzar (which I'm blogging about soon)! My family and I vacationed there last month and I was just blown away – you have to visit this place at least once in your life!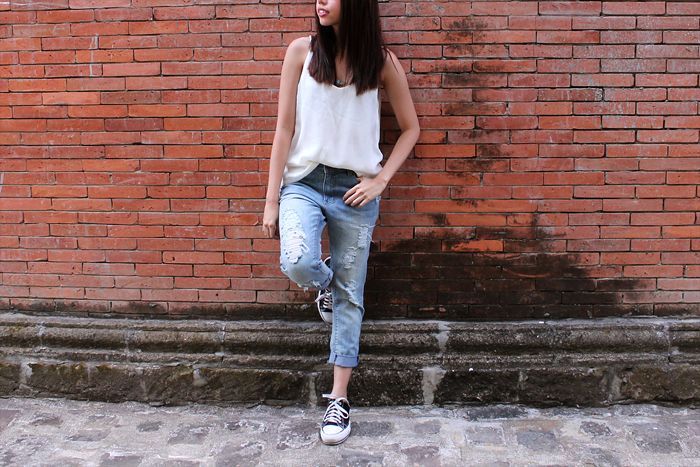 As you can (semi) see, everyone followed suit after I started posing in front of this brick wall! Say hallo to my fabulous grandmother!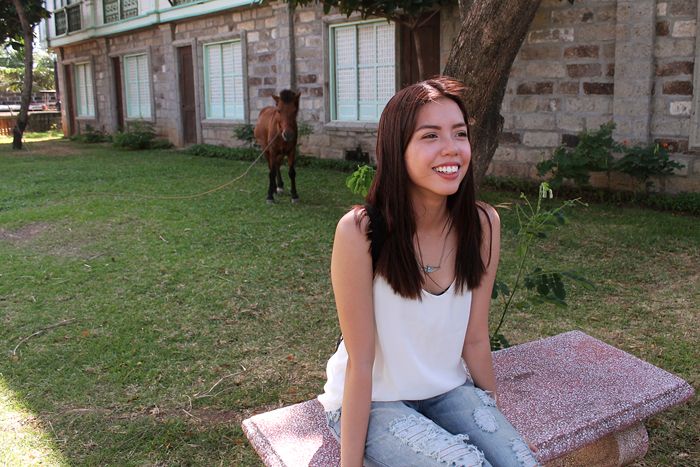 Mum: "Let me take your photo with the horse!"
And I bid you adieu on a horsey note/a sneak peek of a future blog post! Neighhhhhhh! Oh! I'm still on the lookout for another pair, any tips on where I can score some cool, awesome fitting jeans? Message me! 🙂
All I need in this life of sin, is me and my boyfriend…jeans,
P.S. AHHHHH!!! It's almost Christmas!!! Woot! Woot!
Photos by: "The Best Siblings Ever" (aka Kuya Alan & Abby) and my beautiful Mum! <3