Philippine Fashion Week – Day 3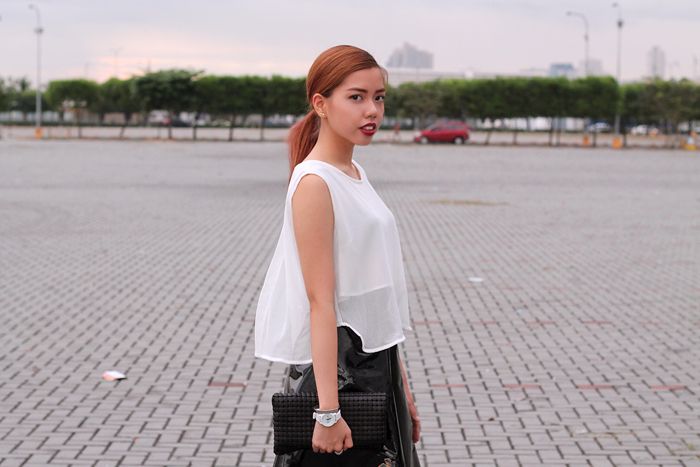 It has always been a dream of mine to attend fashion week. And thanks to Clozette, that dream has finally been realized! Here's what I wore to this year's Philippine Fashion Week Spring/Summer 2015, Day 3.
I'm a sucker for fashion shows. They seriously inspire me! I just love the feeling of looking at the runway – excitedly anticipating the fashion surprises that await me, as soon as they reveal themselves from behind the stage.
I love seeing the clothes in real life – being able to see all the textures, silhouettes, how they move, the defining details, and the designer's idea realized/a free sneak peek into a designer's mind! *insert bright googly eyes here*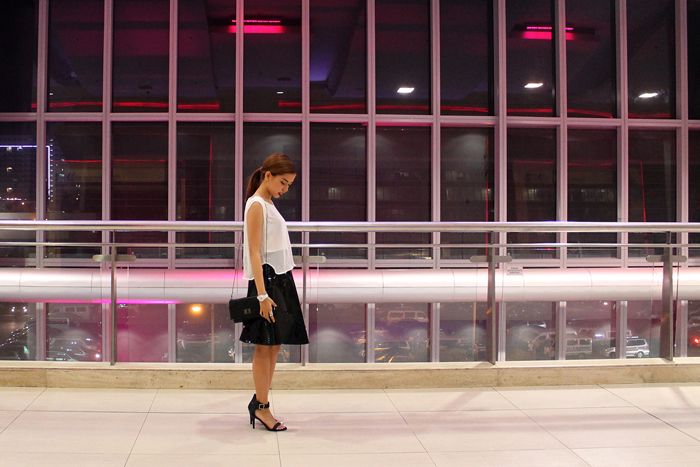 Miley Mesh Top: Effy | Patent Leather Skirt: Custom Made | Matte Black Sling: My Grandma's | Minimalist Ankle Straps: Brash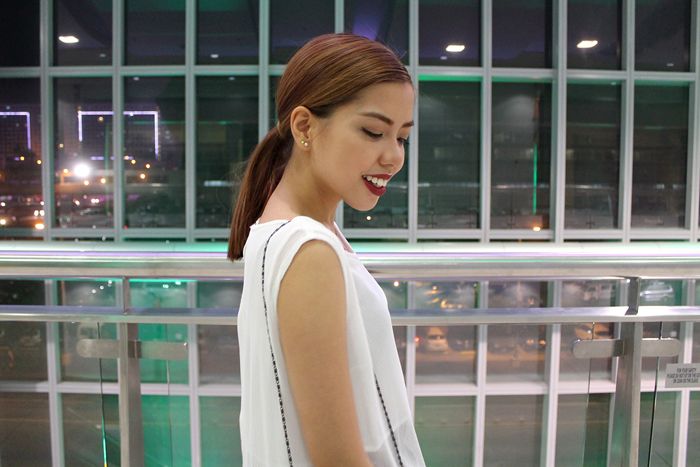 Onto the outfit! I've always had yards of this black patent leather lying around and never got around to making something out of it. I guess I just needed a valid occasion to really get it done (aka hello PhFW!). Plus, my cropped mesh top w/ a gorgeous back from Effy just begged me to pair it with something shiny and leather-y.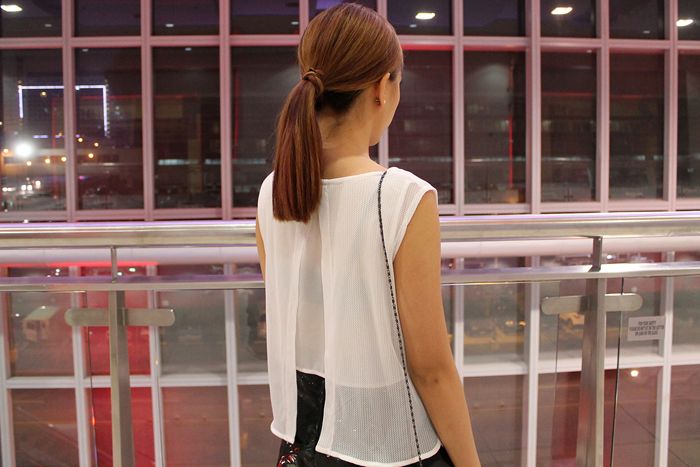 Also, props to Glam Salon for always making sure my hair is on point! 🙂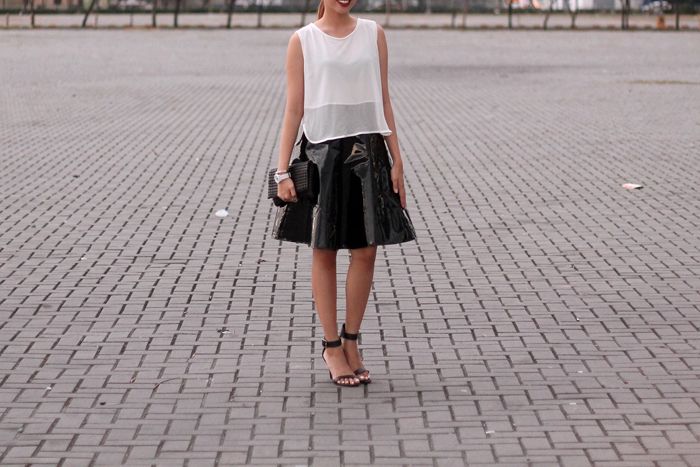 Thank you again to Clozette for letting your ambassadors experience cool & inspiring events like Philippine Fashion Week! 🙂 There was sooooo much to see and gawk at! I still stand by my PhFW wish = a faux furry/fuzzy coat from Eric Delos Santos' collection please! <3
I wanted to attend all three days, but alas, my life would not permit. Maybe next year? 🙂
All the best,

Photos by: My handsome PhFW partner in crime, Paolo Salgado