Welcome Back Gaspi's!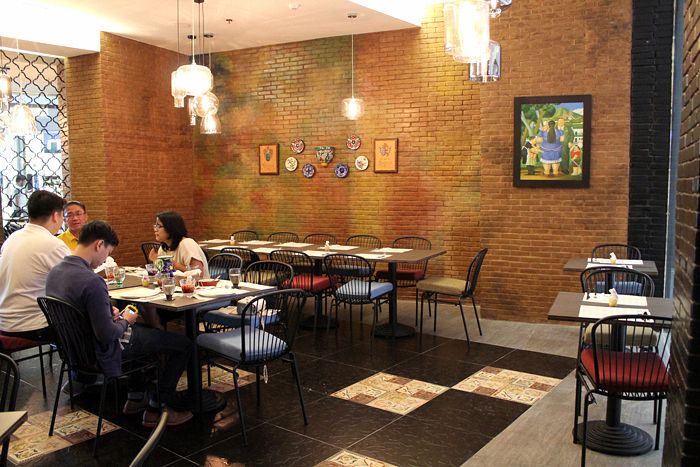 Perfect lighting, CHECK! Cozy ambiance and details, DOUBLE CHECK! Scrumptious food, TRIPLE CHECK!
Welcome to Gaspi's (previously known as Gasparelli in Greenbelt circa 1986)! Last September 30, I was invited to their special food tasting event in SM City BF – and they definitely did not disappoint.
Upon entering, we were greeted with friendly smiles by the Gaspar family and were served some delicious sangria! I'm not really into drinks with alcohol in them, but woah, this one made me think twice! This is officially my number one favorite drink drink! 🙂
Appetizers galore! Soft bread rolls and butter, chistorra (another thing that I won't usually eat, because pigs are friends and not food, but this one…let's just say I ate a lotta porky things that day), and gambas – aka my all time favorite appetizer!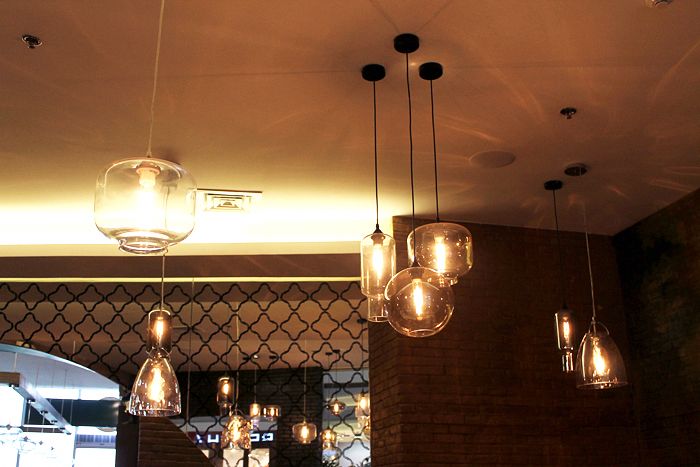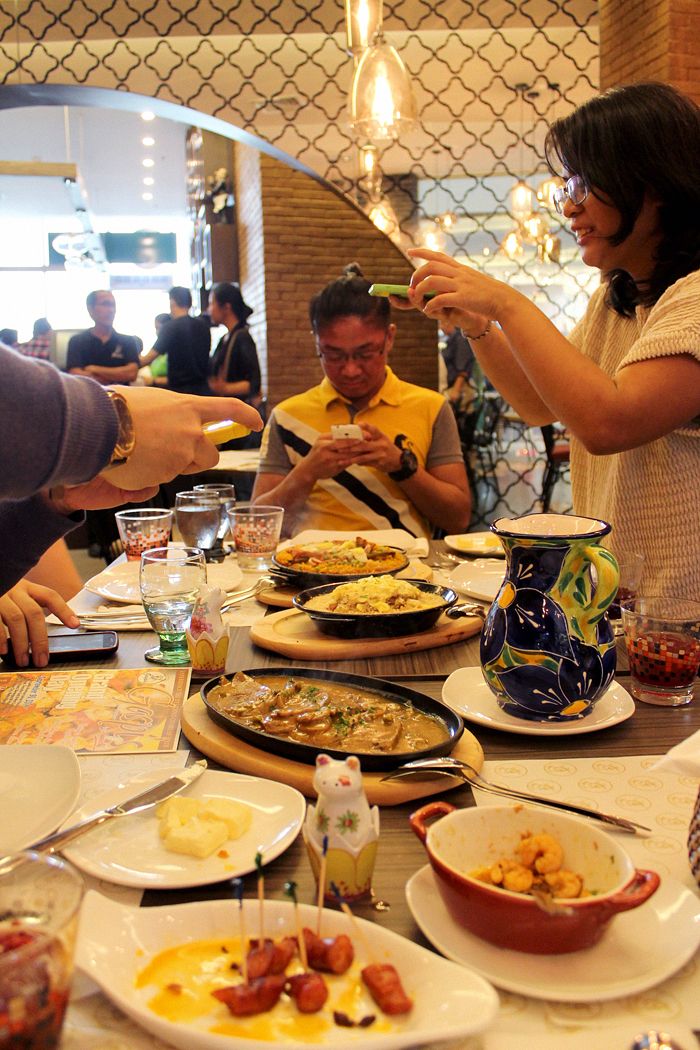 Doin' what we gotta do! Haha! You should definitely check out @happytummytravels on Instagram. Warning, her perfect foodie feed will make your mouth water.
I'm not biased when I say that the food is really good! In fact, as I type this down, my taste buds can still remember the distinct flavor of each dish. Oh wow, that last sentence makes me feel like that food critic from Ratatouille.
Hello there lengua, seafood paella, and the oh so ingenious paella de sisig!

My loverly table mates/fellow food lovers that afternoon: Paolo, Jonathan, Kris, and Chichi!
Gaspi's fact: all their desserts come in a sugar free version and they still taste as good as the original ones!
I don't need to type up this sentence to tell you that I finished both desserts by myself (oh snap I just did) and was a happy dessert loving kid afterwards. The Flan de Carmen was perfectly creamy and the Brazo de Elena had a rich egg custard filling. Mmmmmm!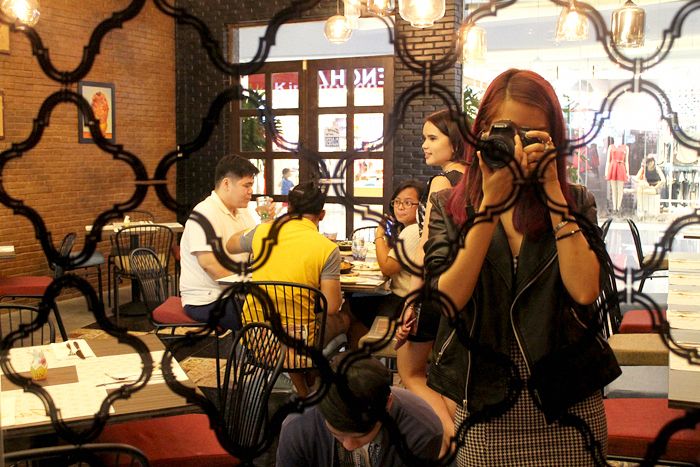 It's all in the details. Gaspi's interiors are sublime! Every little thing was perfectly placed and was well thought of – from the tiles to the wrought-iron chairs, to the purposely mismatched lamps, and even their staff's adorable lockers! Each detail plays into the cozy, homey, and inviting ambiance of the restaurant.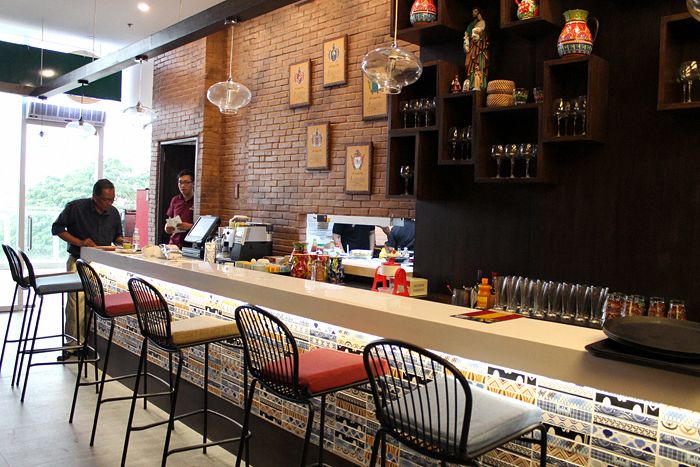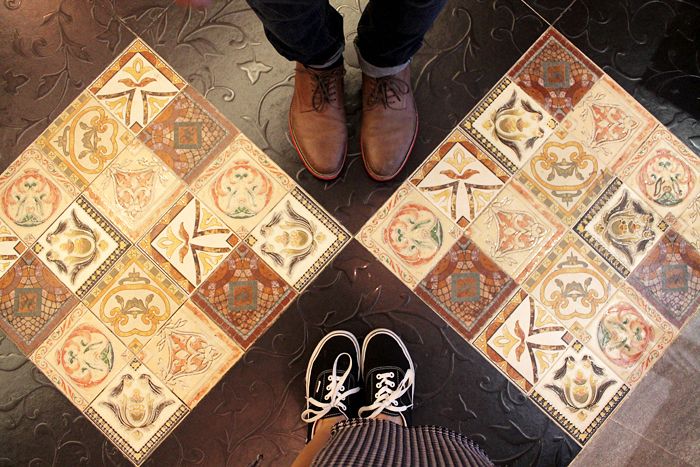 When their greenbelt branch closed its doors in 1999, this family fueled business still continued to spread the delicious Spanish love through weekly family gatherings and through a catering business. Of course, they had a lot of fans (you can count me in now) who were asking for a comeback.
Thank you for having us, Gaspar family! 🙂
Fast forward to 2012, Gaspi's was finally born! What started out as a humble revival through weekend markets, joining bazaars, and catering, Pie Gaspar and her family were presented with the wonderful opportunity to make things permanent.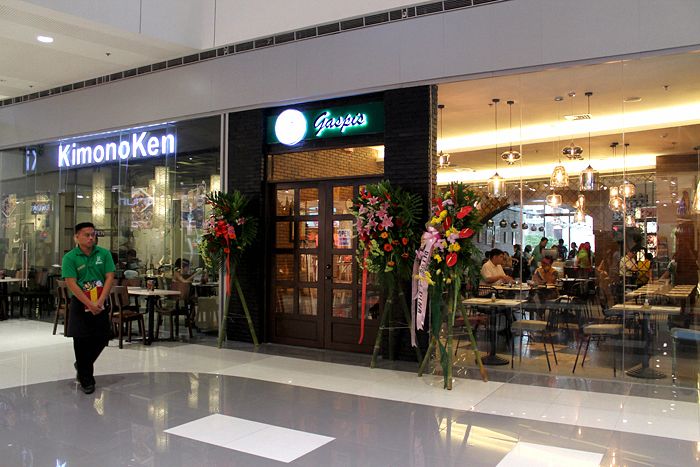 Looking for a new place to have meetings? Hang out with your friends? Go on a date? Eat out with your loved ones? Look no further southern folks because Gaspi's version 2014 is finally open at the 2nd floor of SM City BF!
I know I'll be back for more comida y bebida! 😉
All the best,
To know more about Gaspi's, you can check out their website at www.gaspis.com, like them on Facebook, or follow them on Instagram.