One Direction's Makeup Line Though
After finishing third in The X Factor UK, One Direction proved that they would definitely go places. Well, they obviously did! And as if conquering the world wasn't already enough, they're going to capture all more hearts with their new make up line!
I was genuinely excited when I was tapped to blog about this – cute boys & makeup? Where do I sign up! (Lol) But seriously, their new makeup line sounds and looks so promising!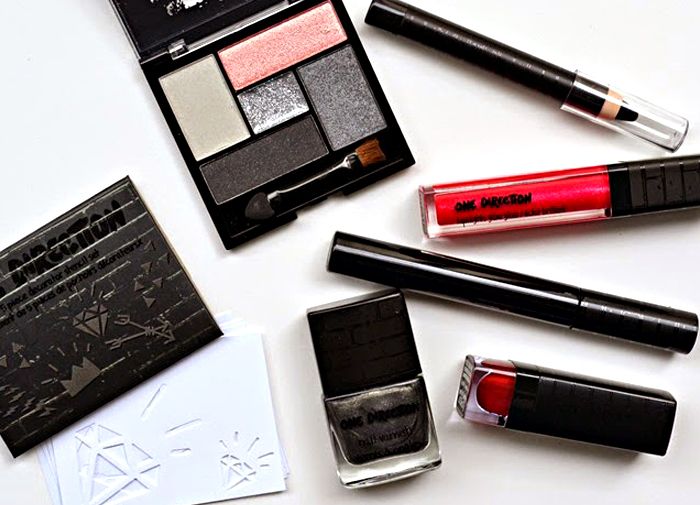 There's going to be three makeup kits (housed in equally pretty keepsake tins) – "Up All Night", "Take Me Home", and "Midnight Memories". Yep! It's named after their chart topping albums…and soon to be chart topping beauty must haves?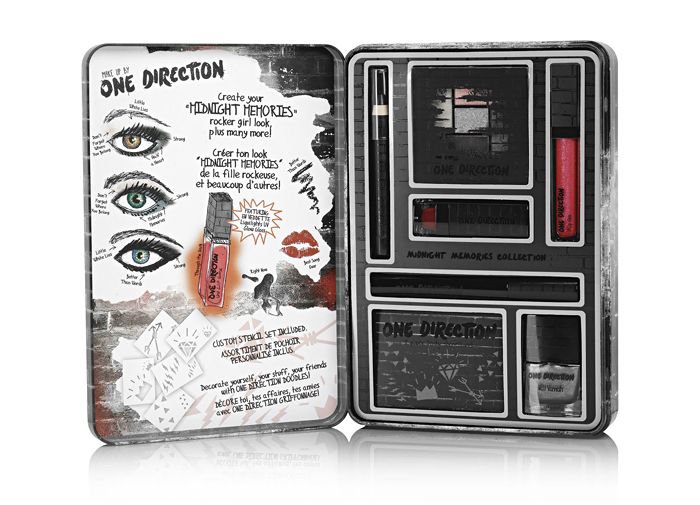 I was expecting each kit to have a few makeup items here and there, you know, a normal merch makeup kit. BUT NO! These guys really made sure their makeup line is as great as they are! Each kit contains a liquilight glow gloss (lip gloss that glows into a certain neon color under UV light aka COOL BEANS YO), an eye shadow palette, a creme lipstick (my future fave!), a volumizing mascara, a bottle of nail polish, an eyeliner/body crayon, and a stencil set!
It's a treat for both fans AND makeup lovers!
The makeup lover in me is quite impressed that they added all the needed essentials for a girl to create a full look! I'd probably pick the "Take Me Home" (so Harry can take me home HAHA I kid or maybe not) or the "Midnight Memories" collection – TMH's eye shadow palette boasts of pretty neutral sun-kissed shades and MM's crimson red lipstick & metallic steel nail varnish has got me singing, "One way, or another, I'm gonna getcha, getcha, getcha!"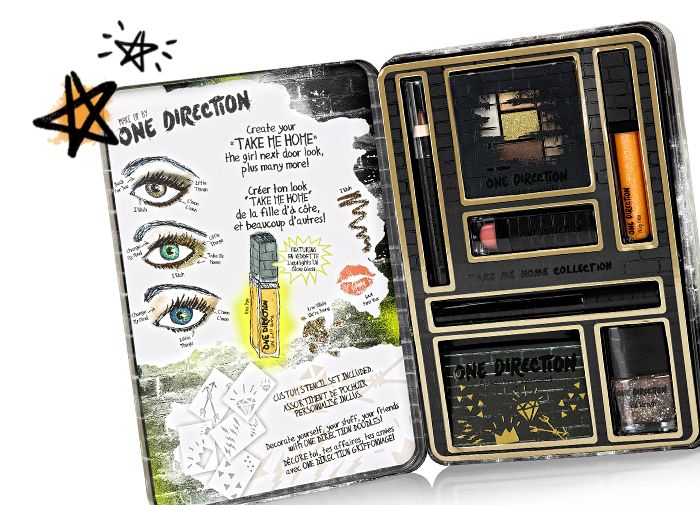 Loving the tips and illustrations!
All fangirling aside, I can't wait to try out their new makeup line! It's actually now available in the U.S. (August 25th at Macy's, Stage Stores, Dillards, Beauty Brands, and Lord and Taylor) and they're even giving away some limited edition makeup kits! As for the International release dates…you'll have to stay tuned for that! 😉
For now, we'll just have to wait patiently…dibs on the liquilight glow gloss and Harry Styles' heart cool new hat!
All the best,

Powered by BrandBacker