From The Block
Lately, I feel that I've been leaning towards dressing more "mature"… if you know what I mean!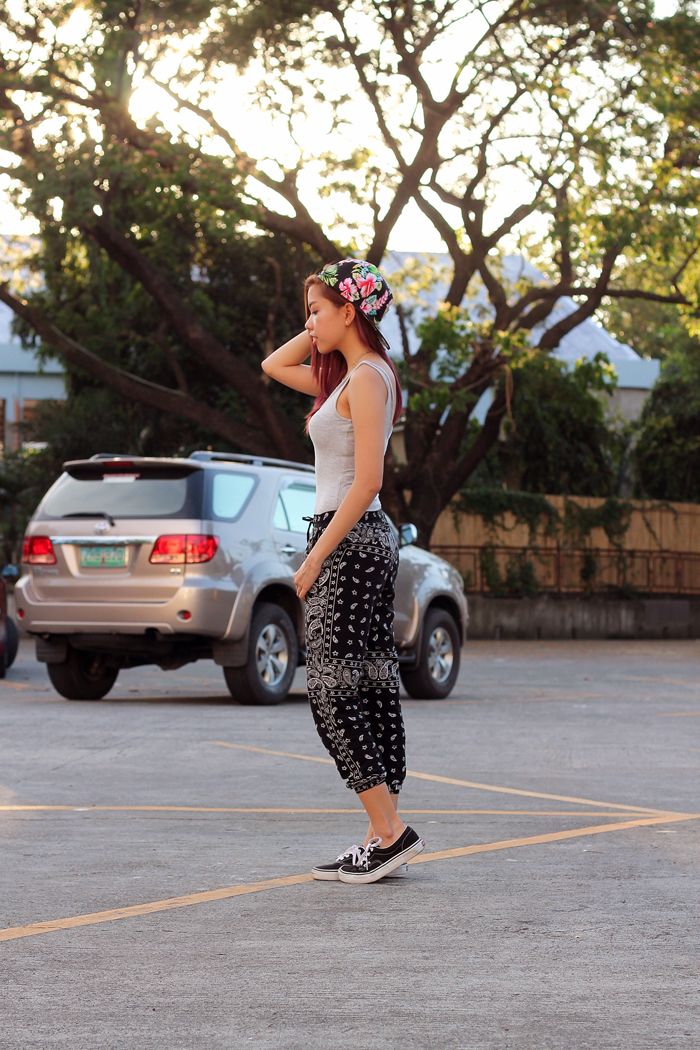 By that I mean, "I want to be Martine Cajucom" HAHA! I'm just kidding not really. "Mature" = more 24 year old-ish, who wants to be the next #Girlboss, kind of mature. Okay, that's still pretty vague! Think Taylor Swift and Kylie Jenner's style evolutions.
Now, I haven't been wearing snapbacks lately. I used to wear them 24/7 – pretended I was K-Stew or Cara's long lost style sister. I also haven't been wearing street wear inspired clothes as much as I used to (aka just a few months back; Candy Style Star refresher anyone?).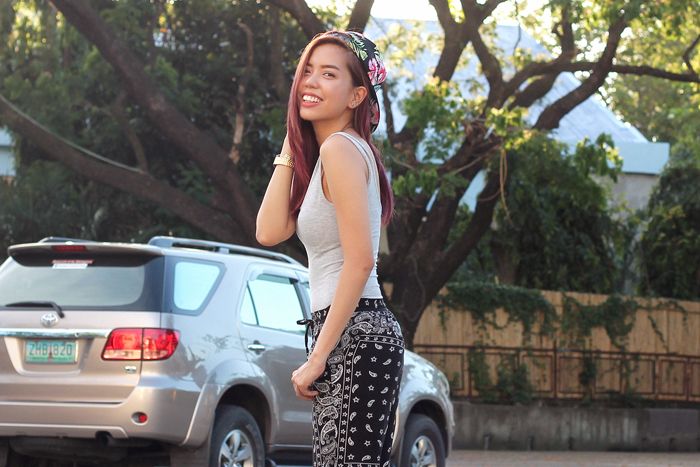 Cap: Copper | Bodysuit: Forever 21 | Bandana Pants: Persunmall | Layered Necklaces: Edge Co | Sneakers: Vans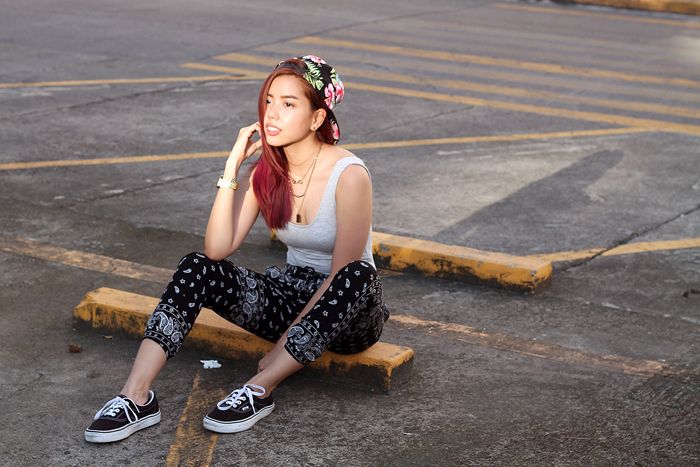 Thanks again for my personalized layered necklace Edge Co!
This won't be a blog post about my style's identity crisis, no siree! In fact, I haven't been more sure about my personal style than ever before! 🙂
This post is more of a reminder…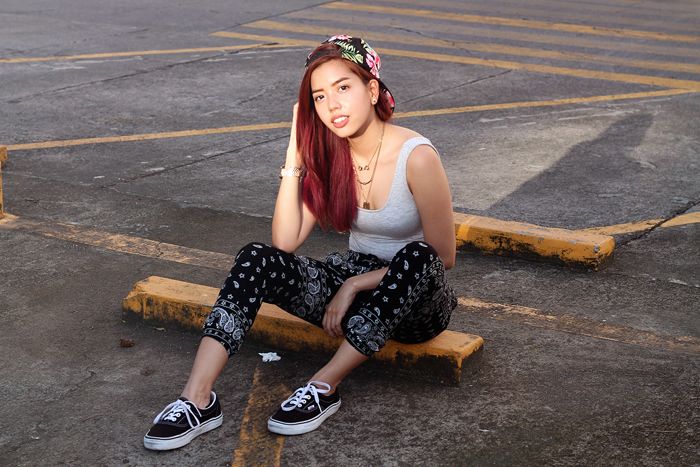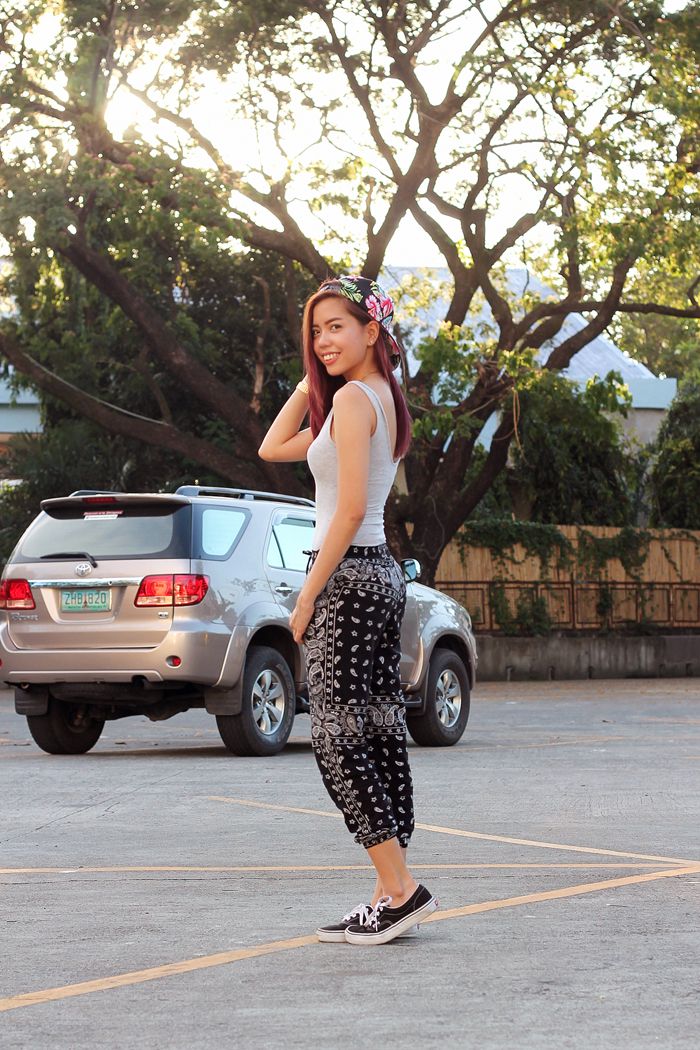 …to keep it real, to not be afraid to revisit different elements of my multi-faceted style (because your own personal style will never go out of trend), to incorporate the new with the old (and vice versa) and to revive my love for all things Delevigne-y and K-Stewy (no explanation needed).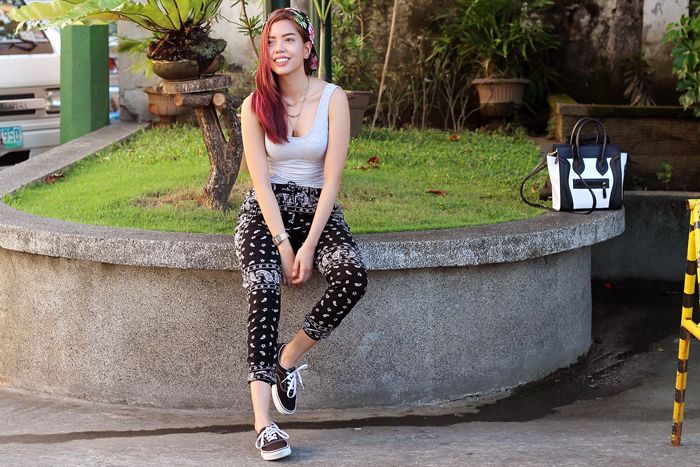 Or maybe… I just really miss wearing snapbacks! Hohoho!
I'm still, I'm still, Gela/Beefy from the block.<3
All the best,
P.S. Who wants to win tickets to this year's Candy Fair? 😉 Posting the giveaway deets here tomorrow!
Photos by: Paolo Salgado