Gradient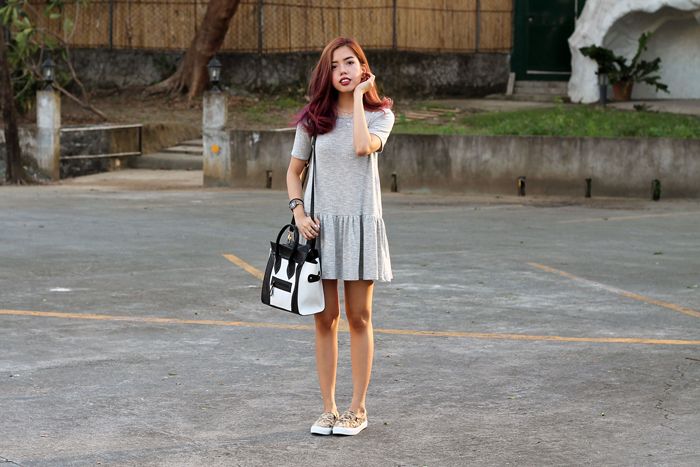 I actually pulled this dress out for a Candy Magazine shoot and ended up buying it for myself afterwards…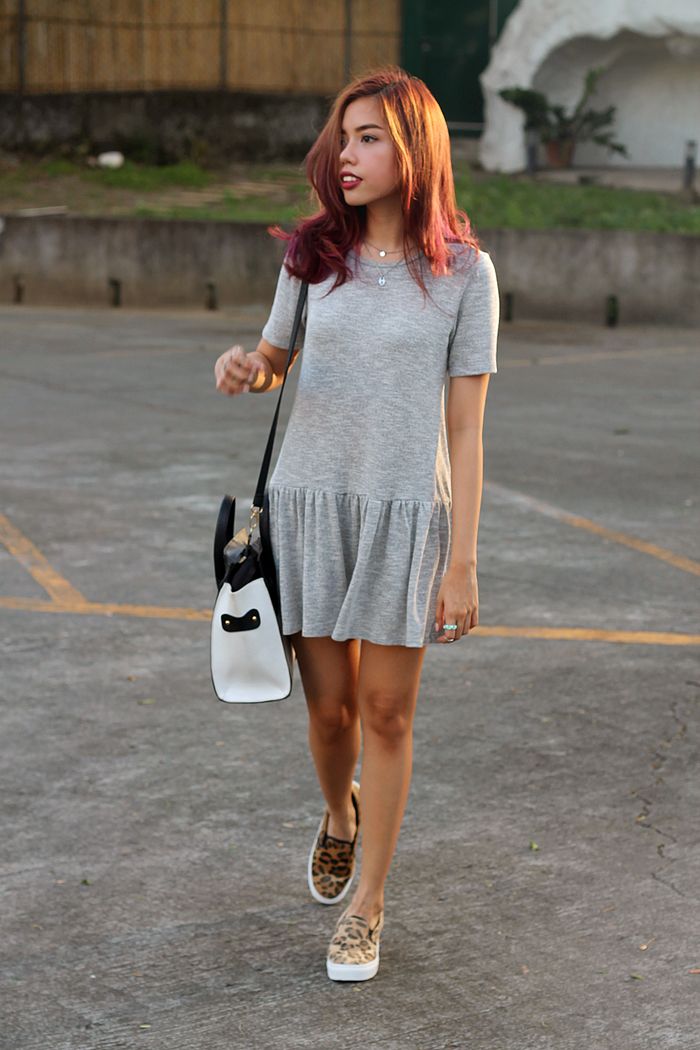 Drop Waist Dress: Forever21 | Jaguar Slip-ons: Forever21 | Selena Work Bag: Mixmi Bags | Hair: Glam Salon
…aka that almost always happens to me! Huhu! Let's just say someone has to fight temptation to best of her abilities whenever she pulls out for shoots. :p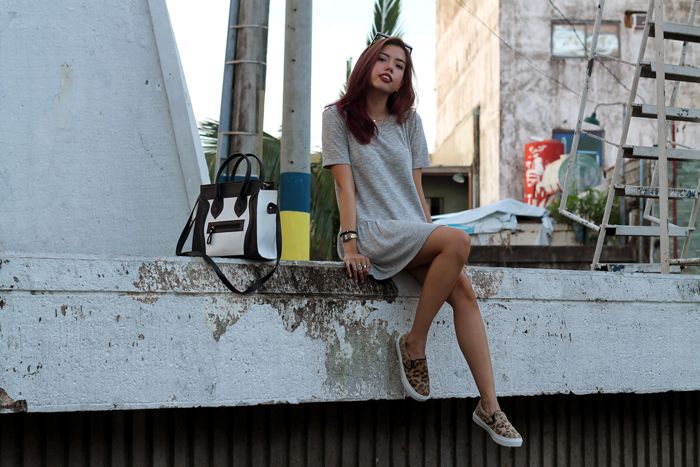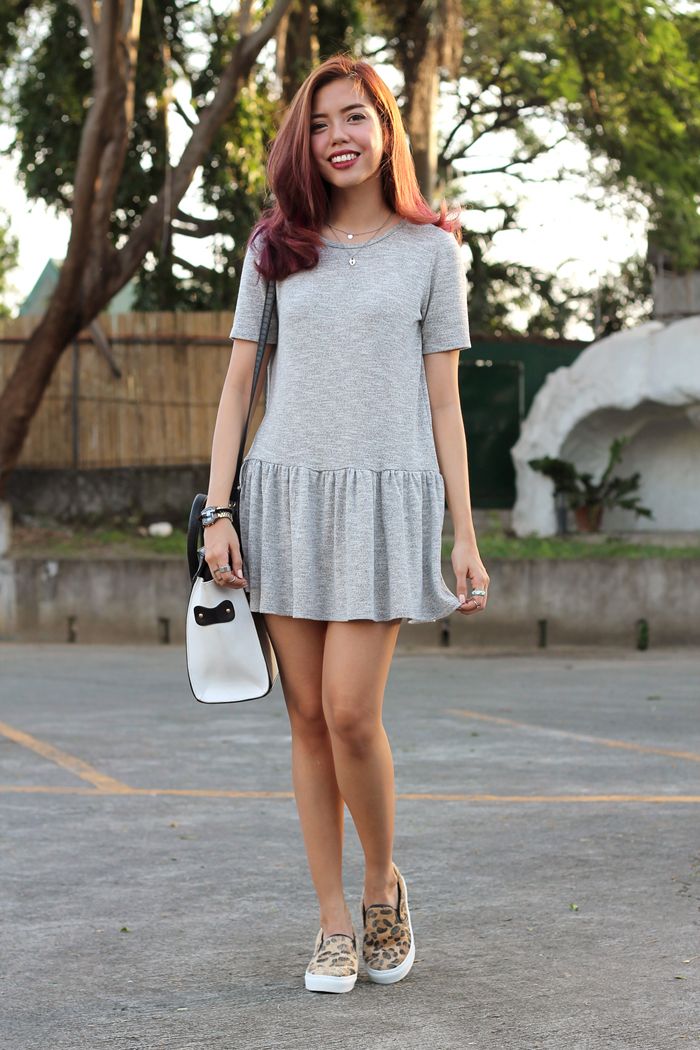 I'd like to think of it as a perfect basic piece – definitely not lying when I say it looks cute with everything! It's also super comfy! If I had this dress back in college, you'd probably see me outfit repeating with this dress a lot. Hoho!
The "Use Your Sunnies as a Mirror" trick
Kelly Sunnies: Sunnies Studios | Dark Lips: Nyx Matte Lipstick in Alabama + Wet N' Wild Mega Last Lipstick in Vamp It Up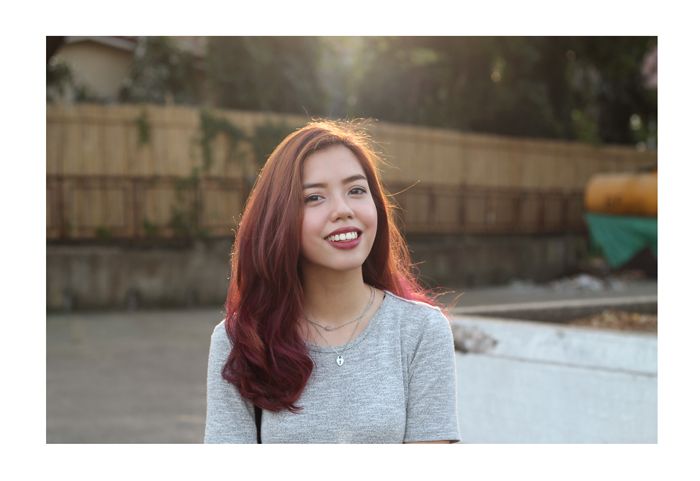 Also, this is my only outfit post with semi-purple hair! Haha! I swear, whenever I re-dye it, ready for shooting/events, something always comes up! Hence, the brown-magenta-purple ombre gradient. I will probably dye it purple one last time and shoot all the ootds I can with it – living the colorful life is quite tedious my friends!
All the best,
Photos by: Paolo Salgado