An Endless Summer with Urban Ashram Manila
Last June, I was invited to check out Urban Ashram Manila's newest branch in Makati with other bloggers. Needless to say, I was one excited beef – it was, after all, my first time to try out yoga!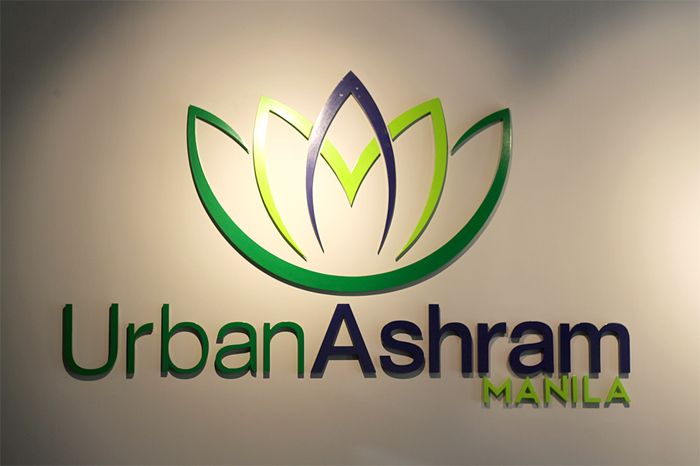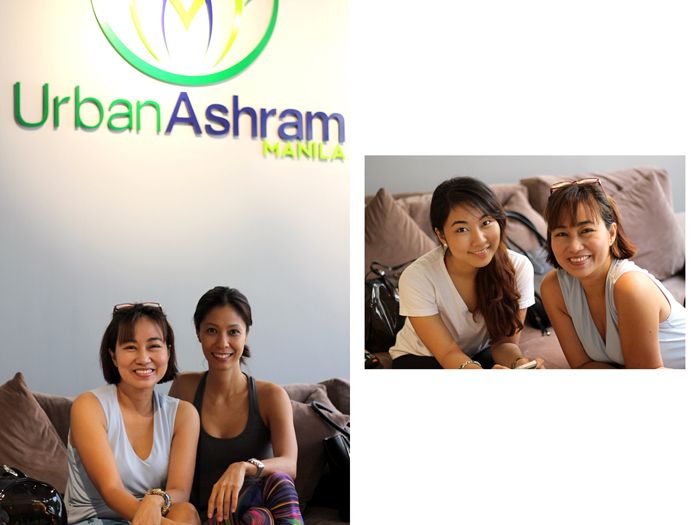 My dates that day – Happynest.ph's mother daughter tandem Erika & Tita Jing!
I really love how their studio feels like a spa. It's super relaxing indeed (which is by the way the semi main point of yoga: a great way to tone your muscles in a soothing and relaxing way)! But obviously, I'm a yoga noob and the folks over at www.urbanashrammanila.com would have a better way of explaining why yoga is. Hohoho!
Our instructors that day, Mr. Lasse & Mrs. Maricar Holopainen.
We were also there for the kick start of the renewed follow-through program Project Y – a yoga lifestyle targeted for the youth. Our instructors explained how they wanted to share the gift of yoga with everyone and since the first Project Y was such a success, they decided to continue this endless summer of healthy, happy, yoga living with us youngins!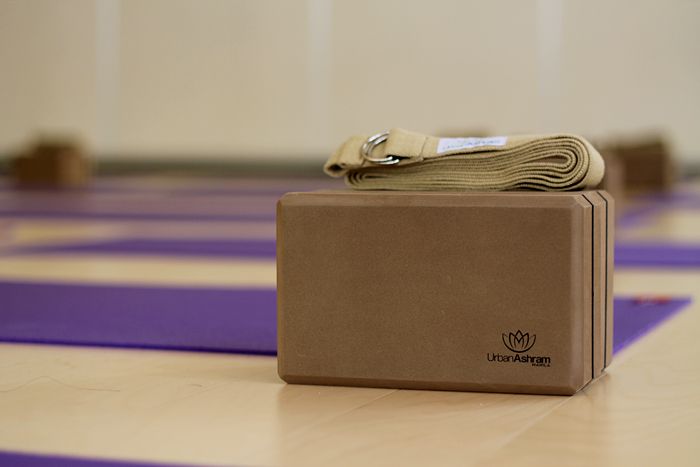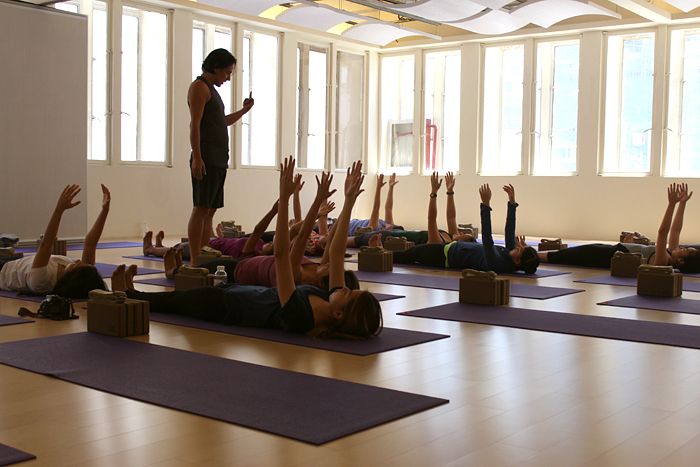 Breathe in the good vibes and breathe out the bad! Yoga is a way of life – I now know why people who take yoga classes are so positive, cheerful, and…flexible! I rocked that balancing on the yoga cube bit like a not so noob though – I go Glenn Coco (my serious yoga face means business)!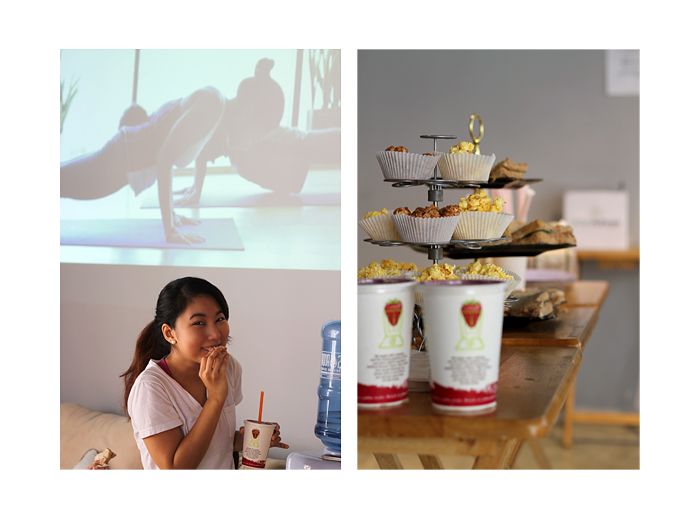 Not only did we get to experience some foundational yoga, but we also had games and yummy snacks afterwards! I don't know about you but I'm a sucker for healthy sandwiches, popcorn, and JAMBA JUICEEEE!
Game time! We were asked to demonstrate some of the yoga poses we just learned. Here's a glimpse of the latter half of my blurry Warrior III pose. And how cool are the prizes and giveaways?! I used my Urban Ashram backpack right away!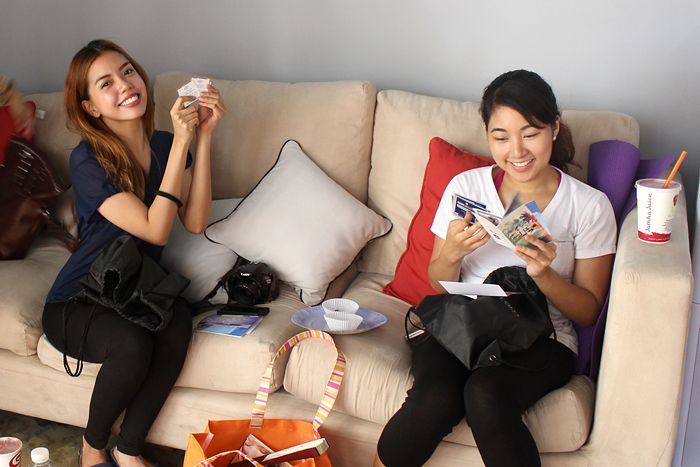 Happy kids with happy prizes!
Conclusion: I NEED TO GO BACK AND DO YOGA! It was so much fun and helps you clear your thoughts. Super perfect for an overthinking mole like me haha! And guess what?! You can come clear your thoughts and be fit with me because…
I'm giving away this tub of popcorn! (Erika: Uhm. No.) I'm just kidding! I'm sharing the yoga love with you my loverly readers by giving away 1  One Month and 2 Two Week FREE yoga class passes! Wuhoo!
Just join my Rafflecopter giveaway above and get the chance to win some free yoga classes thanks to Urban Ashram Manila! This giveaway shall end on August 14, 2014 at 12:00 AM. The winners will be picked via Rafflecopter.
Hope to get to chill out, find our balance, master cool poses, and breathe out the stresses of life with you soon! 🙂
All the best,

Urban Ashram Manila's Makati branch is located at 6780 Ayala Avenue. You can contact them at 818-YOGA / 0917-866YOGA or visit their website at www.urbanashrammanila.com for more information.