Ask The Beef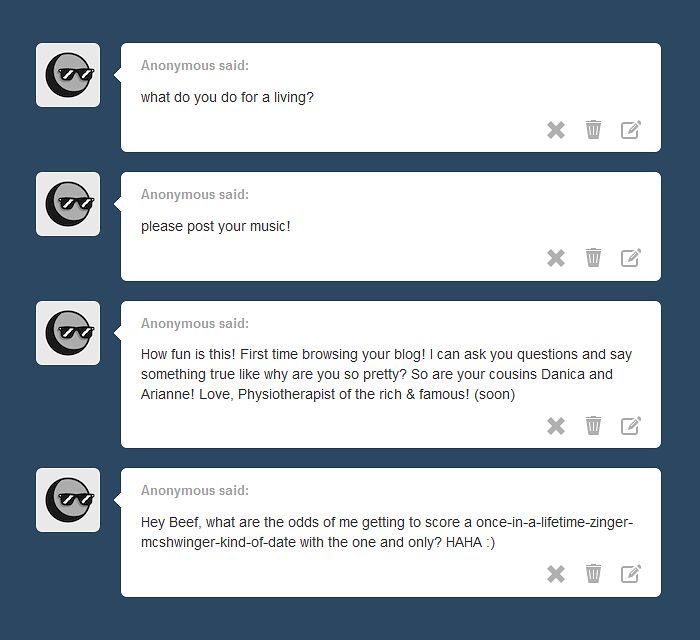 It's that time of the week again wherein I somehow enlighten you about my beef! :3
Anonymous #1: Primarily, I work part time as an events consultant, social media manager, graphic artist, and stylist. Secondarily, I blog, sing, and model sometimes! 🙂
Anonymous #2: This makes me sad! I miss music so much (I used to be in a band with my brother ages agooo)! 🙁 I haven't posted any originals or new covers yet but I'm hoping to do so before the year ends. For now you can check out my Soundcloud and Youtube accounts. 🙂
Or you can also watch my new band, Those Girls, perform next week! 😉 Teehee!
Anonymous #3: DO I KNOW YOU! Haha! If not, then, thank you so much on behalf of the three of us! Thank you also for browsing my beefy blog! :3 May you continue to be a blessing and become the best Physiotherapist of the rich & famous! 🙂
Anonymous #4: If it's a friendly date then those odds are quite possible! 😀 A zinger sounds soooo good right now *says the hungry purple haired girl*.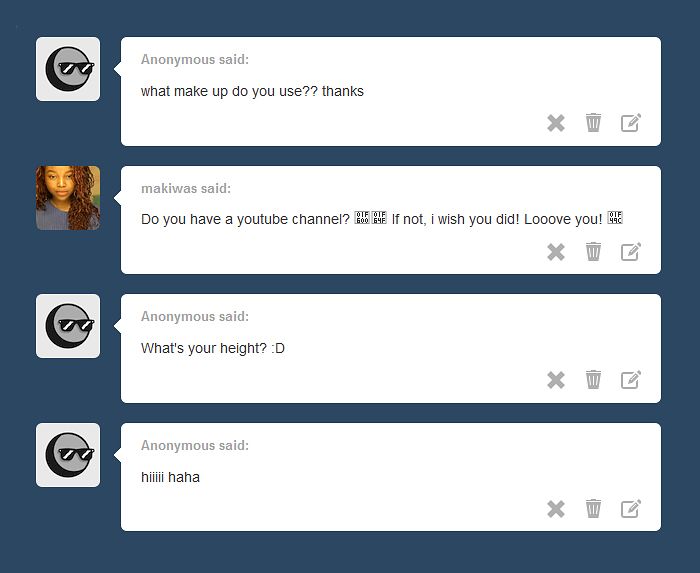 Anonymous #5: Hi! 🙂 My makeup essentials would have to be…
Maybelline's Clear Smooth powder, L.A. Girl's HD Pro Conceal, In2It's eyebrow powder, Covergirl's Lash Blast/Clump Crusher Mascara, and Revlon's Just Bitten Kissable. I use these for my everyday makeup routine! But sometimes, I skip the powder and the concealer whenever I want my skin to breathe. 🙂
makiwas: Hiii! I do have a Youtube channel! Love ya! :*
Anonymous #6: My height is about 5"4…or 5"5? or 5"4 ½? And yes, I look taller in photos huhu! </3
Anonymous #7: Hiiiiiii!! 🙂
'Til the next "Ask The Beef"! Got any beefy queries? Let's get them answered OVAH HERE! 🙂
<3 Gela
P.S. Just updated my Styling Portfolio!