What Time Is It?
It's Adventure Time! This dress from Persunmall has got to be one of my all time favorites.
Denim Vest: Thrifted | Adventure Time Dress: Persunmall | White Platform Sneakers: Hong Kong | Pastel Beanie: Forever 21
Wore this during Free Comic Book Day and the awesome staff of Comic Odyssey greeted me with "Cool dress *insert happy smile here*!" hellos!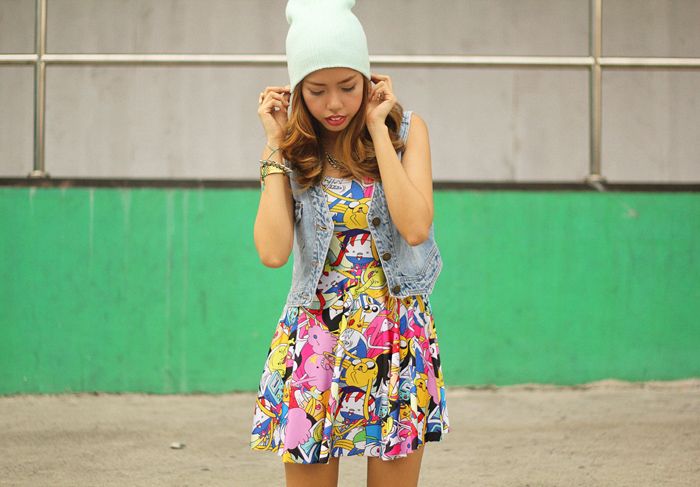 This dress is seriously a statement piece – it's so mathematical! Or am I just an Adventure Time geek? *contemplates*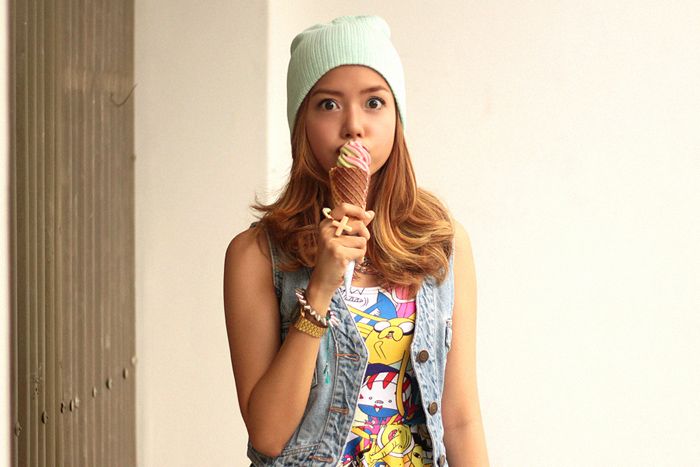 Aside from being an Adventure Time fan, I'm also a fan of ICE CREAAAMMM! (Well, who isn't?!) Especially if it's green tea flavored! Jon and I stopped for some as we were making our way back from our (quickest ever) OOTD shoot.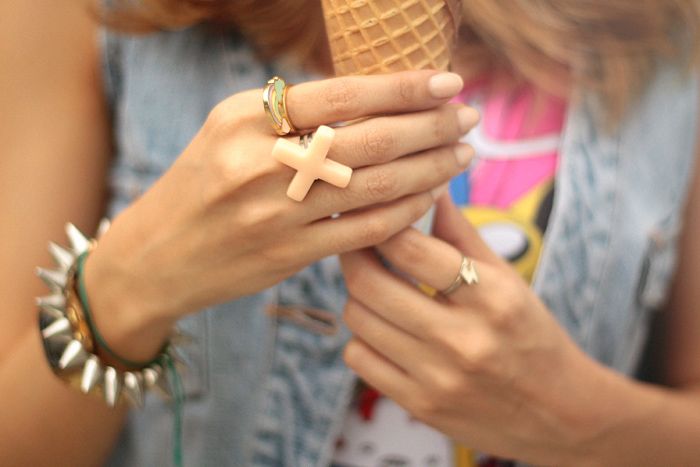 My ice cream kept melting though – can't blame it, the weather was seriously bipolar that day. I also find myself going all bipolar when the going gets tough (#stressdrilon).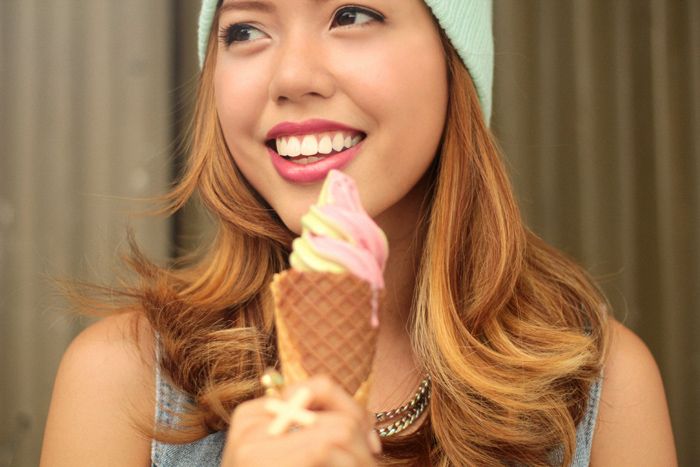 Then I remember that my God is constant and that keeps me from changing with the weather. 🙂
All the best,

P.S. Can't wait for Adventure Time in ATC this weekend! <3
Photos by: Jon Delos Reyes