Red
Is it me or do I happen to post T.Swift inspired OOTDs right before or after my birthday?
Speaking of birthdays, yes, I had a great one! 🙂 I feel so blessed and thankful to God for everything – every year just keeps getting better!
I'm not only RED because of the obvious Taylor Swift reference, but also because I'm red with love – I felt and saw it so much during my birthday! All your greetings, gifts, and time spent with and for me – GRABEY! I feel so undeserving of it all! Ahuhu mahu!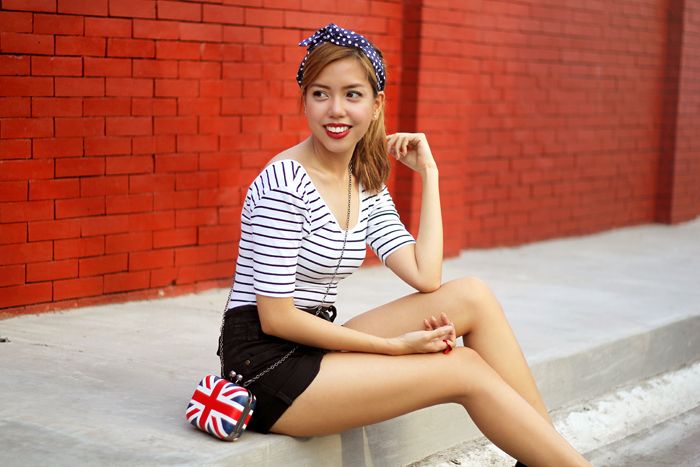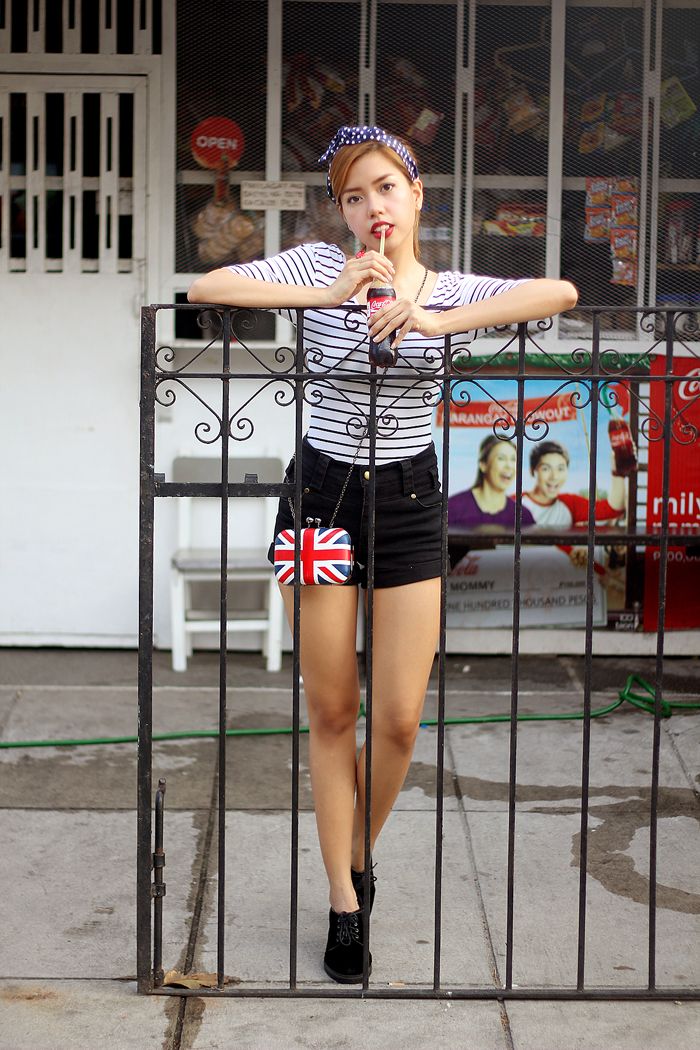 Wrap Around Hairband: Chick Flick | ¾ Sleeved Bodysuit: Forever 21 | High Waisted Shorts: Thrifted | Union Jack Sling Bag: Hong Kong | Black Velvet Oxfords: Topshop
I did indeed receive awesome gifts, but it was the real/heartfelt thought and the effort that really hugged my heart like woah! I just found myself constantly thanking the Lord for blessing me with people like you guys, my friends, my family, and of course, thankful for all that He has done and will continue to do – I literally could not ask for more! 🙂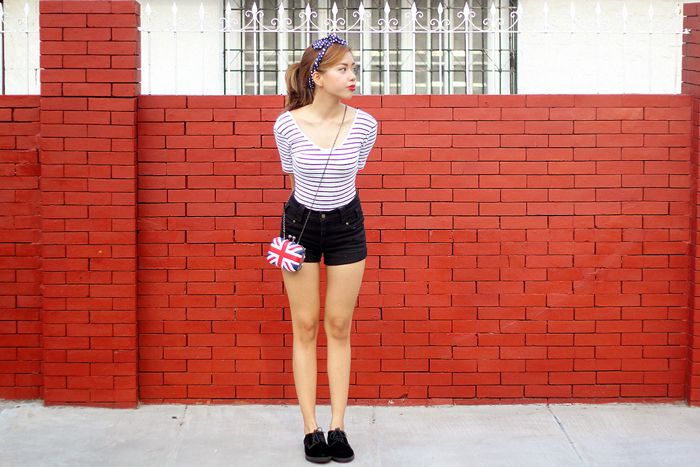 Oh! Since I'm overdosing y'all with me having a Coke photos…BEEFY FUN FACT TIME! Did you know that I was almost going to be in a Coke commercial? …as Julia Montes' look alike? LOL. That was…irrelevant (because it wasn't a fact, it was an almost)! :))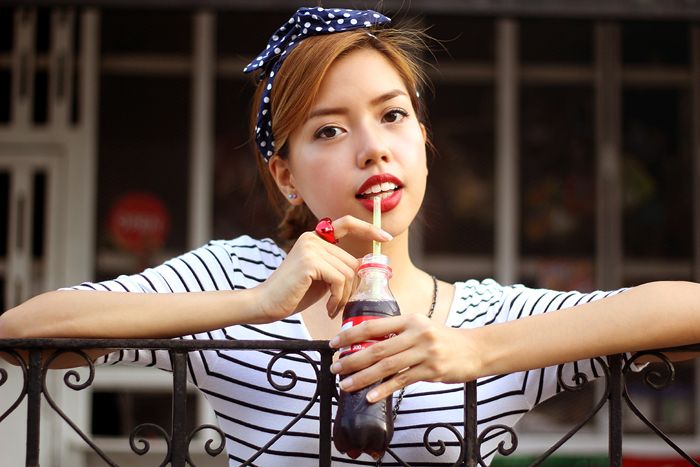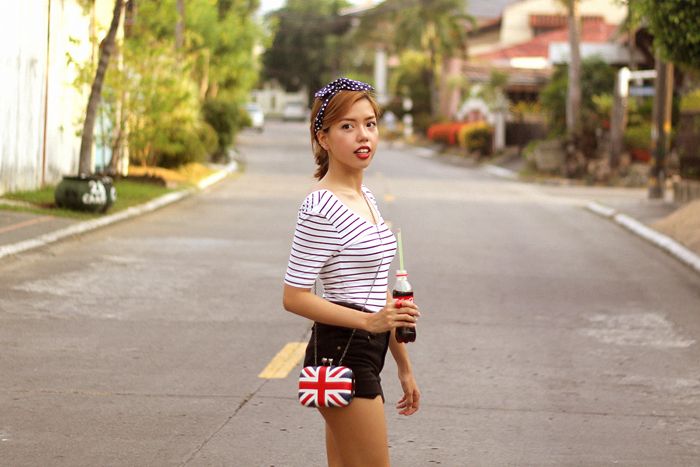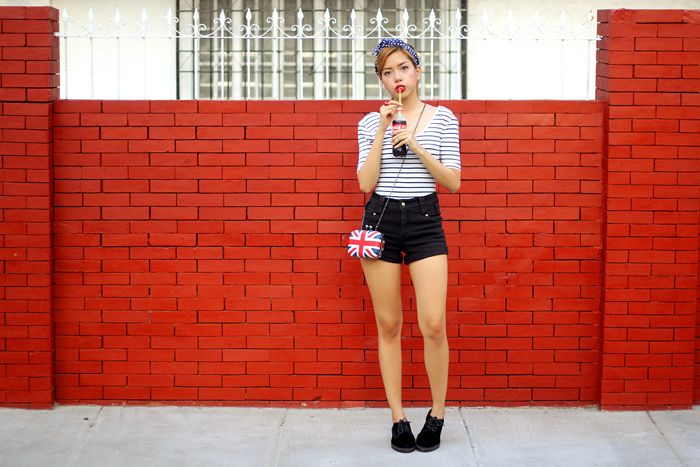 Anyways, time seems to go by so fast nowadays – I can't believe that I'm 24! Before we know it, I'm 25 and would have to fulfill my promise of getting a pixie cut! Hohoho! Pretty stoked though to see what God has in store for me this year – He always has the best plans! 😉
Red with Love (and Taylor Swift),
P.S. Happy Birthday to the man of my life – Daddy Don! <3
Photos by: Jon Delos Reyes