The White Way
If you take a peek inside my closet, you'll come to find that most of my clothes are either in black, blue, gray, or white. White is a beefy closet staple because…
Off-Shoulder Top: Copper | White Floral Skinnies: Topshop | Tan Booties: Forever 21 | Lennon Sunnies: Good Shepherd Bazaar
1. They ward off the heat! I don't know about y'all but white pieces often keep me feeling fresh when the climate gets cray. *sings* Fresh & clean number one chick when I step out on the sceeeneee!
2. White pieces are classic and transcend fashion time. I'd definitely pick a perfect white dress over a black one any day! Emma Watson & Vanessa Hudgens in white = enough said!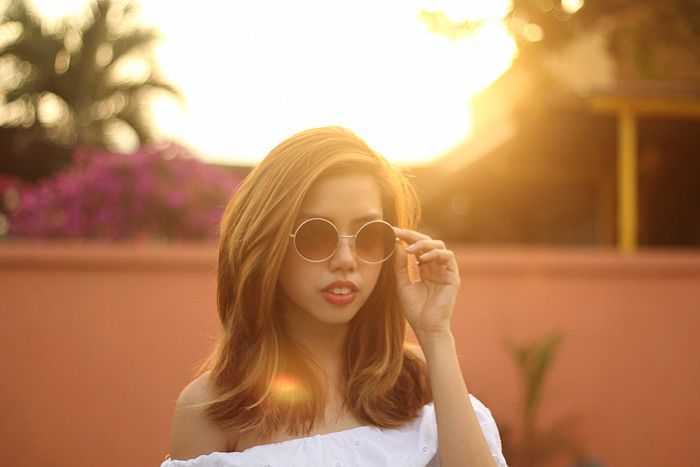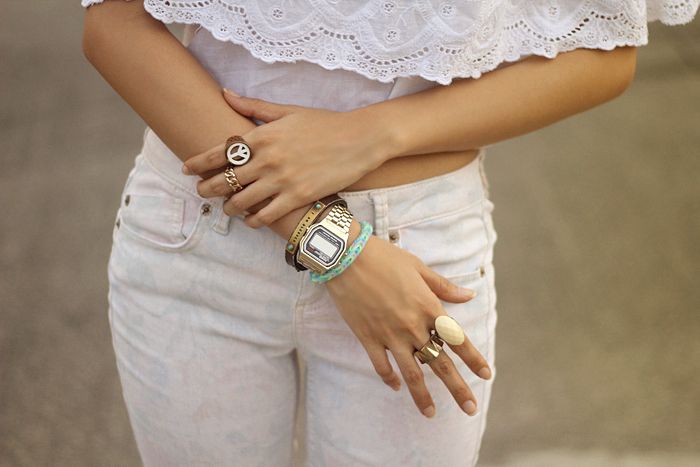 3. They look sooooo darn good with denim, pastel, and black – which also happen to be Gelabeef closet staples! Actually, my pants aren't really white white. If you look closely, they have a faint floral pastel print on them! 🙂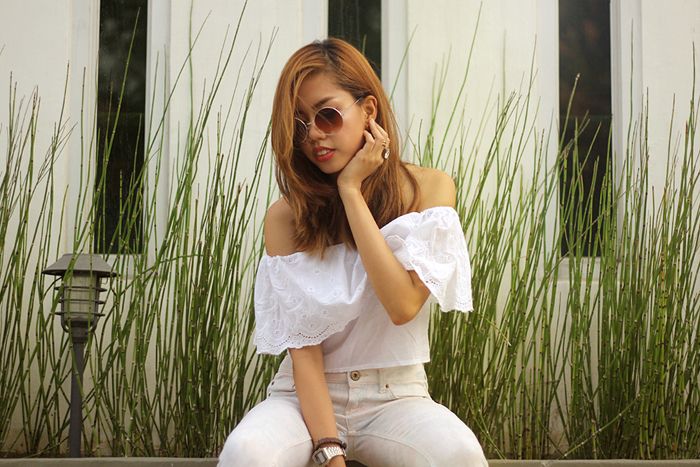 4. Universal fact = they go with anything and everything. I may sound like a broken record by now (I keep saying this re: white outfits), but I just want to speak nothing but the truth y'all!
Those are just some of the reasons why I absolutely adore wearing white. I also absolutely adore the fact that God showers us with cold refreshing rain whenever the heat gets insane (literally and figuratively –
you know… the droughts of life hihi).
Here's to wearing white and refreshing times with God! 🙂
Guhhhhh! I'm turning 24 next week!
All the best,

Photos by: Jon Delos Reyes