Tropical Punch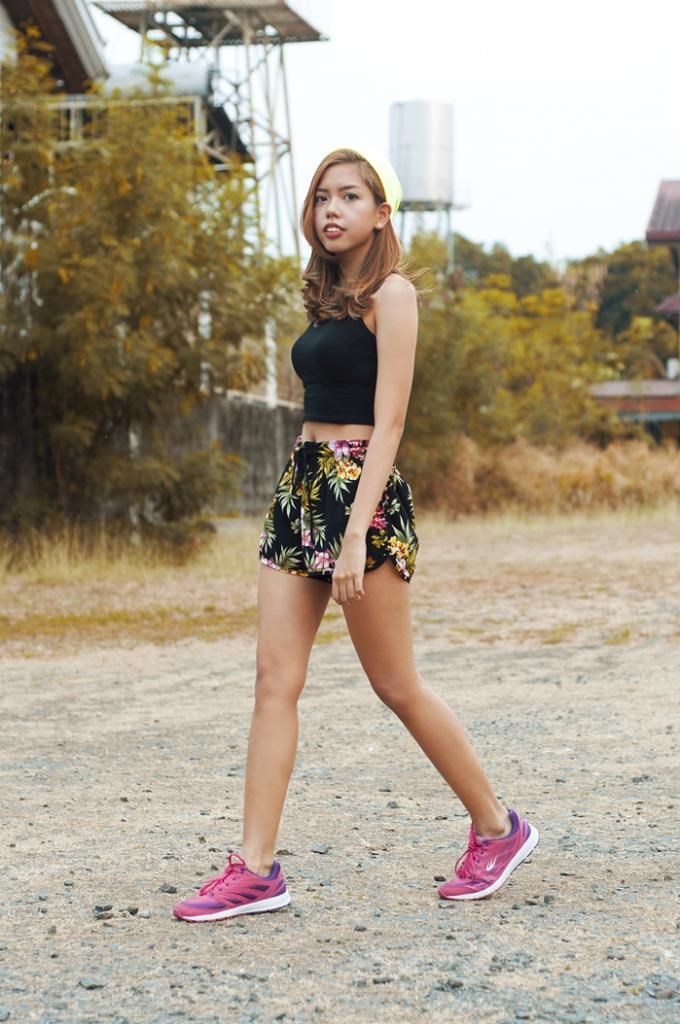 For Candy's 31 Days of Style this month, us Candy Style Stars were asked to rock different summer staples – one of which is tropical prints!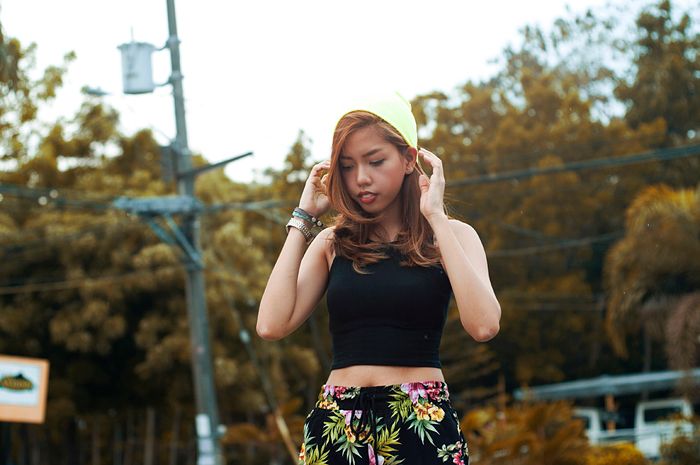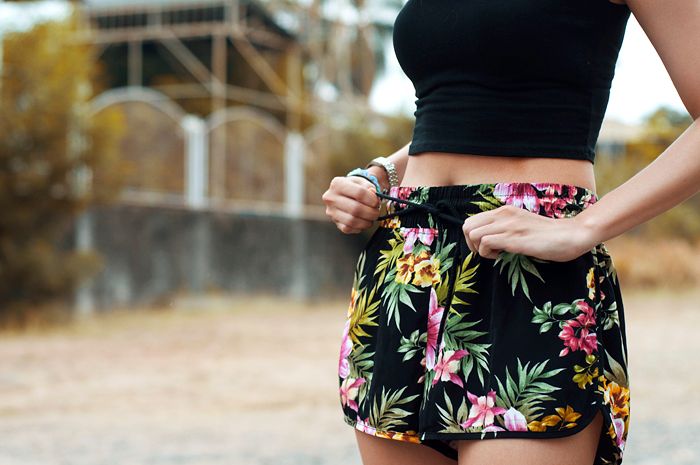 How swakto is it that I just bought these sporty tropical boxing shorts (I don't really know what they're specifically called haha)?! I knew I had to get them – street + sweet summer print = Gelabeef definitely likey!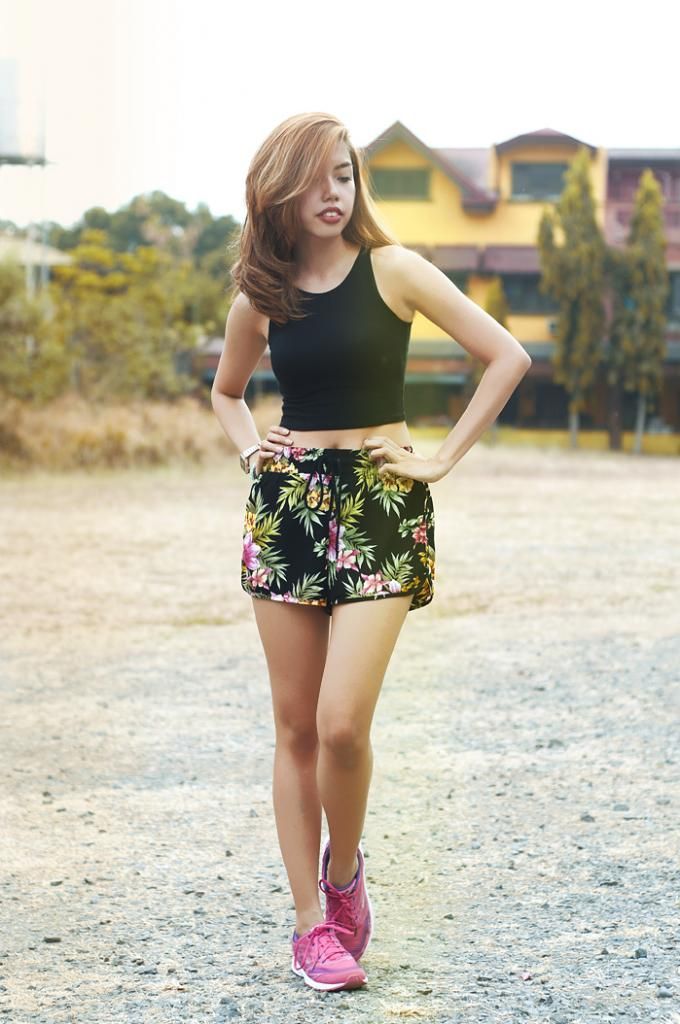 Neon Beanie: Forever 21 | Black Cropped Top: W.E. Garage | Tropical Boxing Shorts: Forever 21 | Pink Trainers: World Balance
I committed to the whole sporty, Adrianne Ho (I adore her!) streetwear peg by capping it off with a neon beanie and my favorite Endure trainers from World Balance.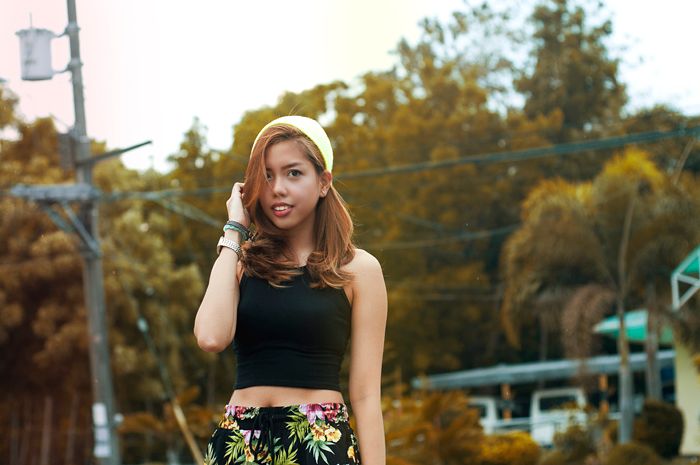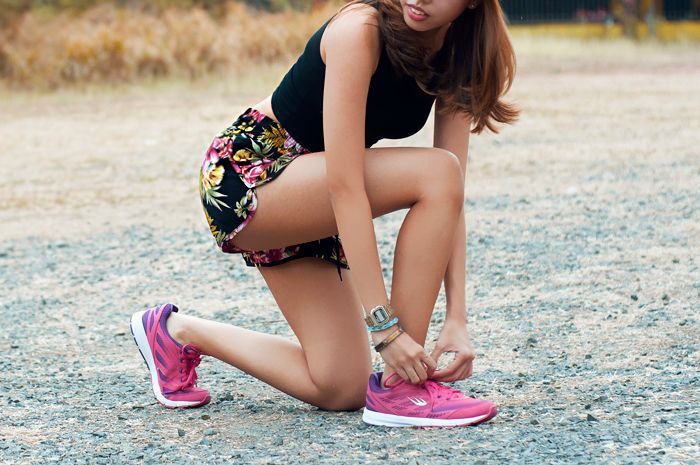 Fun fact about this OOTD shoot: it was actually drizzling while we were shooting. Haha! Kudos to Anton Aguila for pulling it off despite the bipolar summer weather.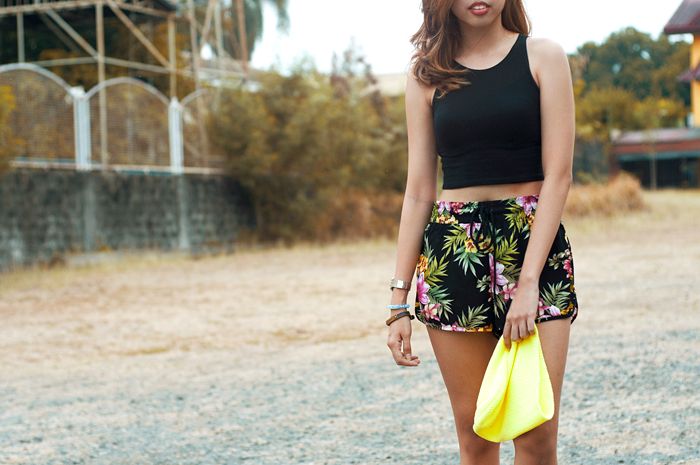 I actually wore a leather jacket with this look but it was just too darn hot to wear it while shooting! Someone please invent a leather jacket with a built in cooling system! Hohoho!
Hope y'all can follow us Style Stars this month on Candymag.com! 🙂
All the best,

P.S. Did you join my Crocs Epic Sale giveaway? Find out if you won VIP passes over here! 🙂
P.S. Part II I am soooo excited for Wanderland this weekend! Ahhhhhh! Currently listening to a The Drums playlist! <3