The Higher the Heels
…the closer to…looking like your little sister's Ate! This outfit has got to be one of favorites – floral easy breezy dress CHECK, leather jacket CHECK, minimalist heels that I have been looking for since forever DOUBLE CHECK!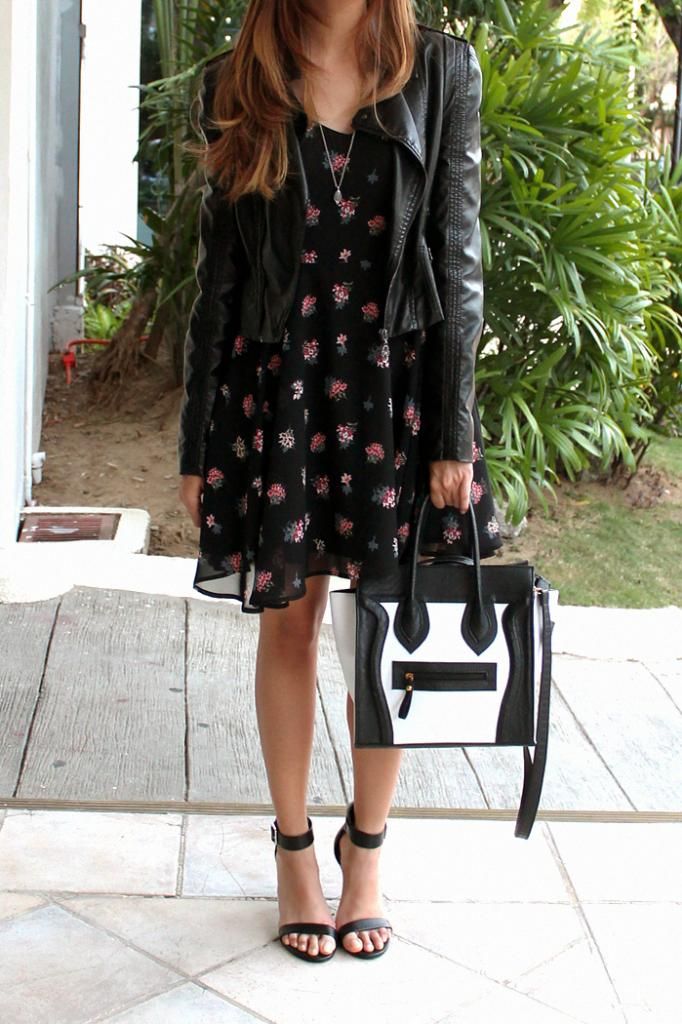 Leather Jacket: Cache Cache | Floral Dress: Forever21 | Necklace: Pandora | Minimalist Heels: Brash | Selina Mini Work Bag: Mixmi
A little back story about these heels – they were my size, on sale, and the last pair! If THAT wasn't enough for me to realize that it was meant to be then (despite my spend thrift self), I don't know what is!
Obviously I was wobbly when I wore them to my little sister's banquet. Exhibit A – picture on the left = me going off balance haha! But nonetheless, they looked gorgeous (despite the not so gorgeous pain) and made me feel oh so mature (and way taller than my already taller than me little sister haha)!
I could now relate to Christian Louboutin's quote, "High heels are pleasure with pain." Haha huhu!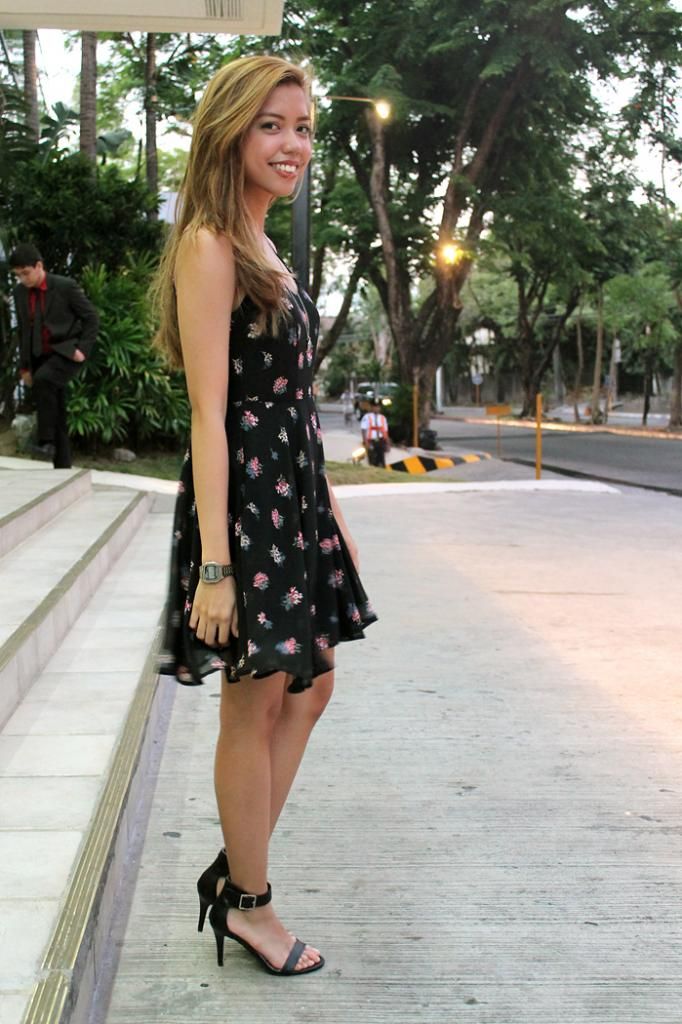 I used to say that I would never be a heels wearing kinda gal unless I had to (i.e. special occasions, events, weddings, etc.) and promised to live in Doc Martens or Chuck Taylors forever. Well, here I am eating my own heel-less words – never say never!
Don't worry though, my new found joy for heels will never replace my love for big black boots! <3 Still the Beef who appreciates black boots more than anything! But now, I'll be more open to and more appreciative of a good pair of high heels! 😉
After all, the higher the heels the…*insert choice of the higher the heels quote ending here*.
All the best,

Shout out to my older bro who took these outfit shots! Love ya! <3
P.S. Did YOU win a pair of World Balance Justice League Women sneakers? 🙂