Feeling So Fresh!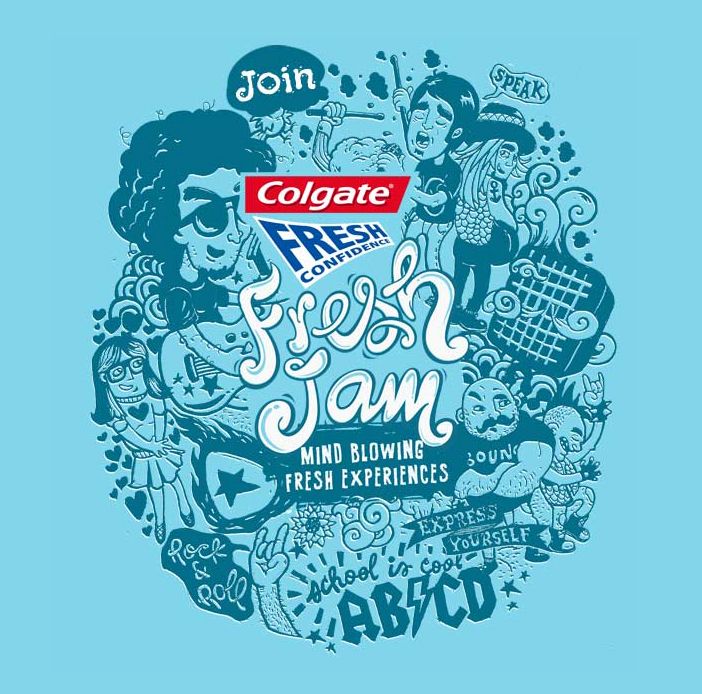 Super quick giveaway alert – four VIP passes up for grabs! 🙂
Colgate Fresh Confidence is calling on the youth to collaborate on a song through social media with today's hottest OPM artists Callalily, Chicosci, Gracenote, and Abra. The unique process begins with the artists sharing a melody and lyric on their social media site to jumpstart fans to complete the song by sending a lyric using the hashtag #ColgateFreshJam. The completed songs will then be launched on March 28 at the SM North EDSA Skydome, hosted with by Nikki Gil, and with performances by the aforementioned artists.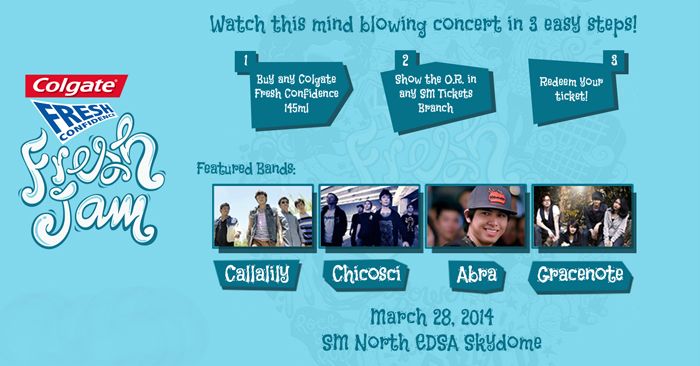 Now folks doesn't that sound FUN?! Since the concert is already this Friday I'm going to hold a SUPER KADUPER QUICK giveaway – I'm giving away FOUR (4) VIP Passes to Colgate's Fresh Jam Concert!
All you have to do is…
1. Tweet me why you want to win a ticket to Colgate Fresh Jam. Here's the template:
"I want to attend #ColgateFreshJam because _____________________ @ColgatePH @thegelabeef"
2. Follow @ColgatePH and @thegelabeef on Twitter.
That's about it! Easy as pizza pie! 🙂
Giveaway ends on March 27, 12:00 AM sharp. I'll be meeting the winners at SM Megamall tomorrow. So if you win, make sure you're free! 🙂
All the best,

P.S. Thank you Perk Communications! <3
*This giveaway isn't associated/endorsed by Tumblr and is only open to residents of the Philippines.