Wonderful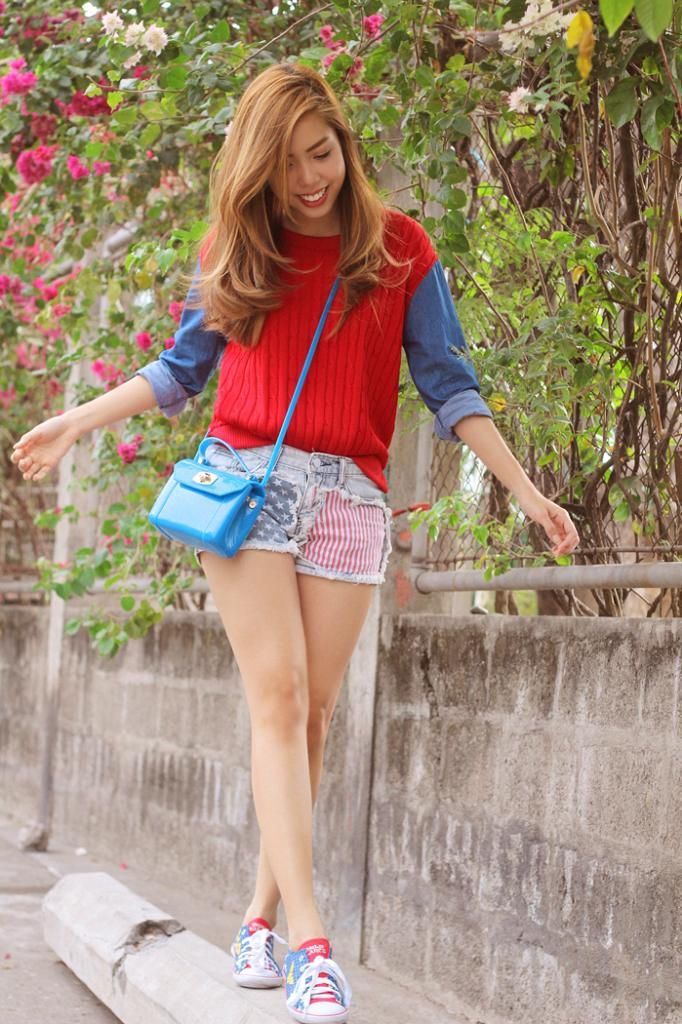 If you have been following me on any of my social media accounts (or if we're friends/related haha duhhhh), you'd probably know that Wonder Woman is my number one superhero love! <3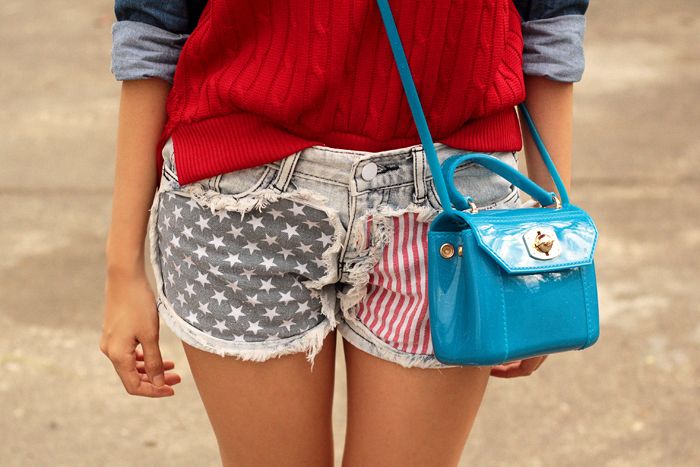 She actually got me into comics (also you Mr. Sandman) a few years back. And ever since then, I'd always make it a point to visit Comic Odyssey (Book Sale would sometimes have some too) and buy me a WW comic (or my sweet little sissy would awwwww) or two or three or four.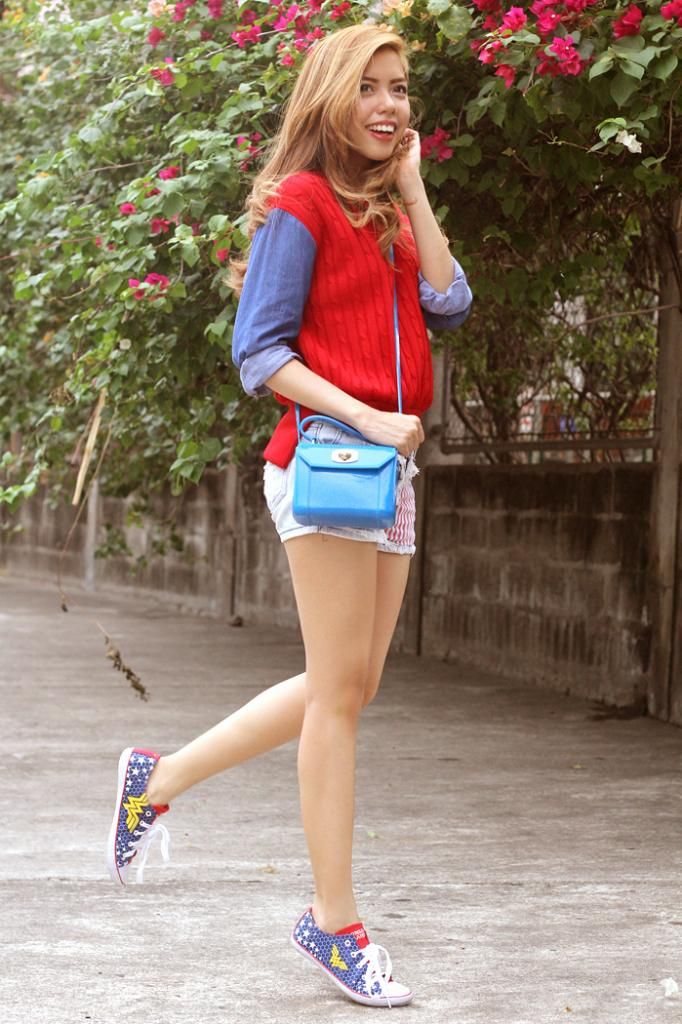 So just imagine how much I giggled and gasped (and maybe even jumped for joy) when World Balance sent me these DC Comics collab sneakers! GAHHHHHHHHHHHHH!
Sweater with Denim Sleeves: Thrifted | American Flag Shorts: Copper | Cyan Jelly Bag: Furla | Wonder Woman Sneakers: World Balance
And now, three of you wonderful, comic loving, sneaker fan readers get to giggle, gasp, and jump for joy with me because…
World Balance is giving away not one, not two, BUT THREE (haha infomercial much) pairs of Justice League Women sneakers here on gelabeef.com! Ahhhhhhhh!
And of course, joining is as easy as pie (as I would always say):
The giveaway ends this April 1, 2014 at 12 A.M. sharp! And of course, doing the mandatory option + tweeting a lot will up your chances of winning! 😉
So whatcha waiting for?! Let's all be wonder gals together! 😉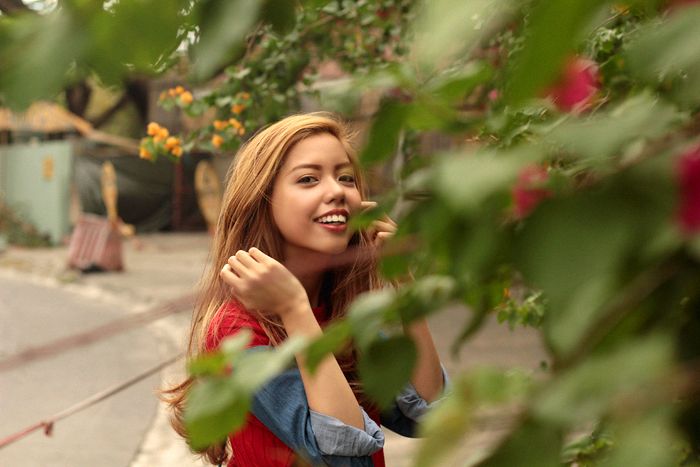 All the best,

Photos by: Jon Delos Reyes

*This giveaway isn't associated/endorsed by Tumblr and is only open to residents of the Philippines.