High Street
I have always been a fan of Vanessa and her sartorial choices (she's my hippie chic inspiration!). Lately though, especially with her new found (and equally stylish insanely gorge) beau, I find that I'm loving her more and more. Their stylish appeal together is IMPOSSIBLE TO IGNORE! <3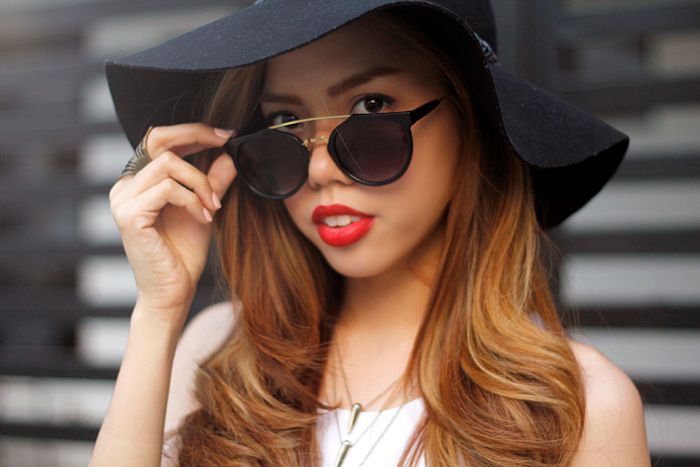 Floppy Felt Hat: Forever21 | Maxi Skirt: Beetroot | Cropped Top: W.E. Garage | Tie-up Sandals: Italy
Paying homage to Ms. Hudgens (again hehe) today with a floppy hat and maxi skirt. Don't you just love the ruching and undeniably sexy side slit? Beetroot never fails to capture my silhouette heart!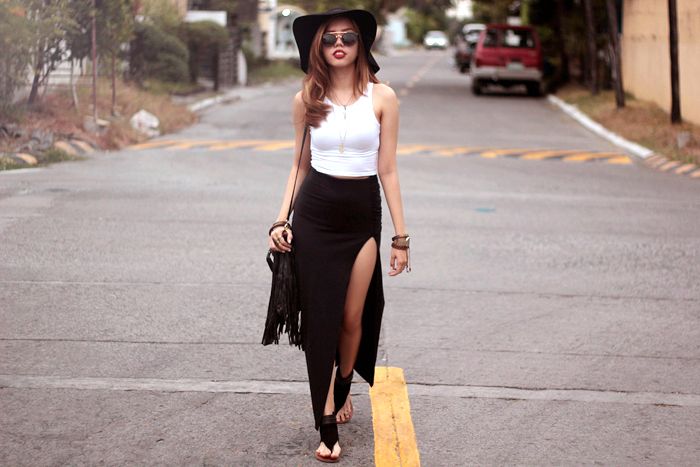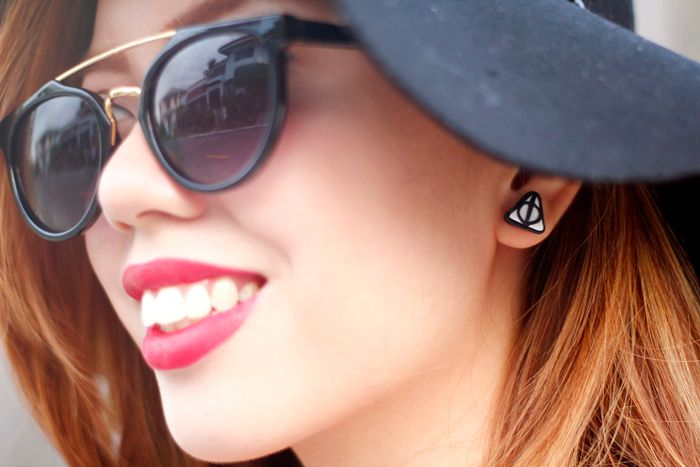 Another Vanessa thing to do = pile on the accessories! Tastefully and bohemianly of course! 😉 Decided to add a little twist to this boho story by wearing an almost monochromatic outfit – my Skulltape Harry Potter inspired earring helped seal the deal.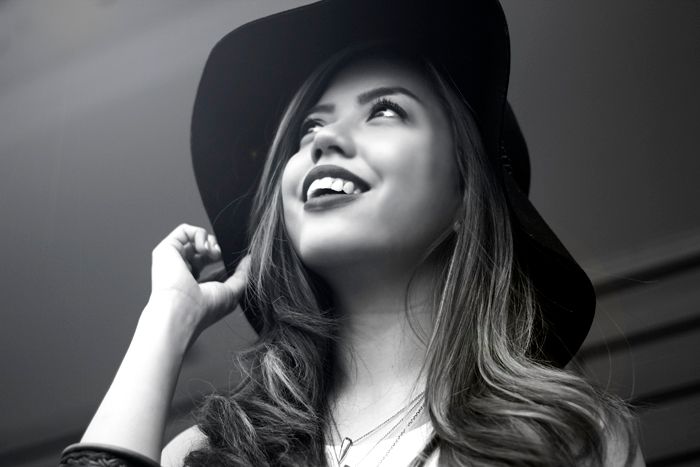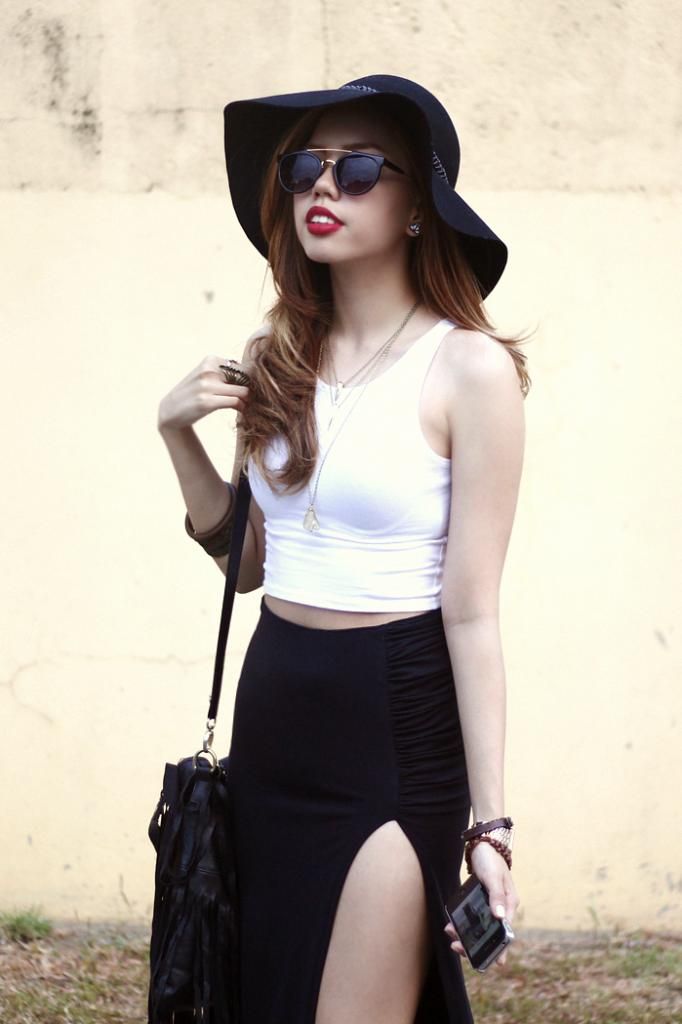 And if you have been following me on Instagram, you obviously know what's coming up next! 😉
Yesiree! Skulltape Clay Accessories is giving away a goody bag here on Gelabeef.com! And of course, like always, joining & wining is as easy as pie:
Follow all the requirements and you're all set! My personal favorite from the loot has got to be the silver arrow necklace! Gah! I wanted to keep it for myself hehe! <3
The giveaway ends March 24, 12 AM sharp, and the winner shall be picked via random.org + accumulated points! 🙂
Here's to another week full of possibilities and Vanessa Hudgens inspired OOTDs! 🙂
All the best,

Photos by: Jon Delos Reyes
*This giveaway isn't associated/endorsed by Tumblr and is only open to residents of the Philippines.