Design Your Life 2013 Giveaway! :)
Howdy pardners! Once again it's a new year filled with new & exciting adventures for each and everyone of us! 😀 Why not keep track of each new day with C&S Design's Design Your Life 2013 Planner! (Haha do I sound like a commercial ad now?)
Last year, I had my first C&S designs collab with my Design Your Dreams giveaway, and this 2013, C&S designs wants to give TWO of y'all their brand spakin' new Design Your Life 2013 planner cool beans edition…HAHA okay fine, photo planner edition! 😀
I love how they always put like the "official DYL" quoteage for the year on the first page 🙂
Now lets check out a few of my favorite things about this planner: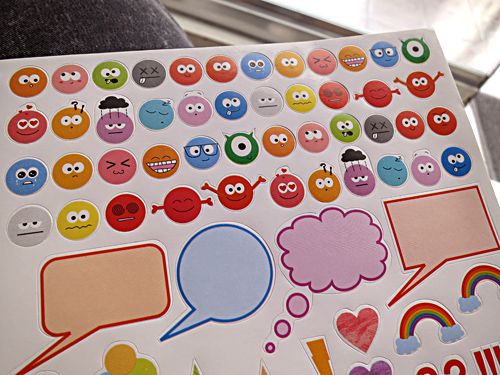 1) These nifty black and white book markers! Perfect for reminders/no-need-to-flip-page-by-page-to-get-to-the-date-you're-in dilemma! (And apparently, today is Nothing Day – one of the many days DYL has encoded into this planner for you to follow through with or not?)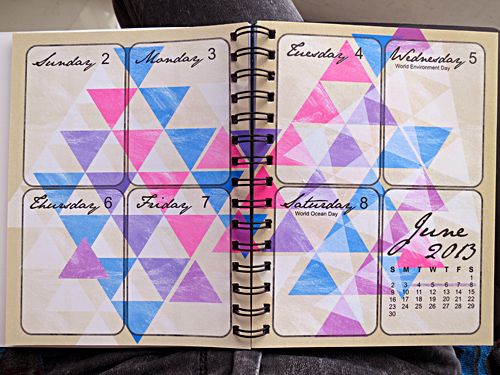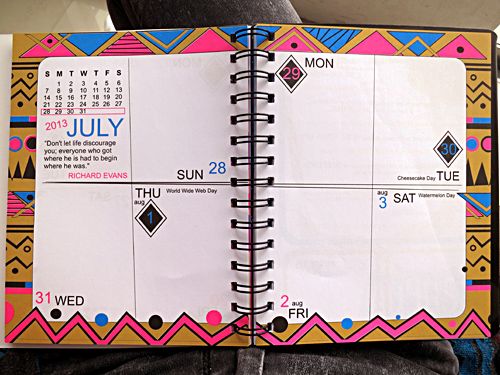 2) This year's planner revolves around an Aztec theme! How can you not love Aztec prints/patterns? Thank you C&S designs for making June 2013 oh so pretty :3 Don't forget to mark June 5 off on your planners 😉 Hihi!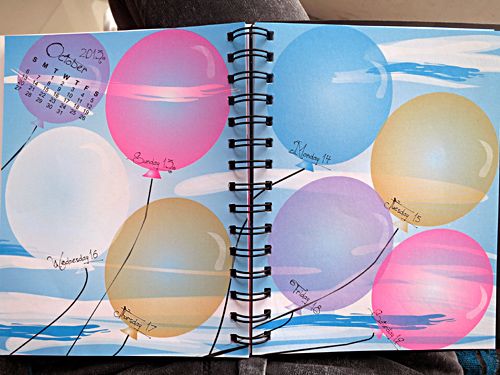 3) Each month has its own unique design! 🙂 Gone are the days when planners have to be the usual lines here, lines there, lines everywhereee!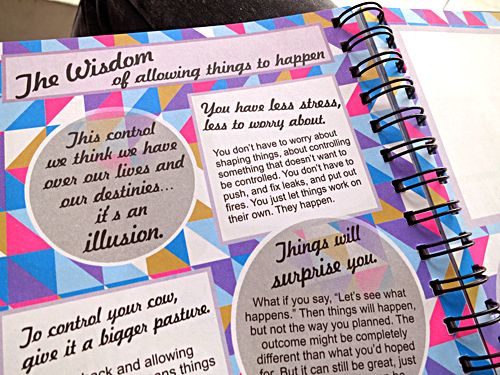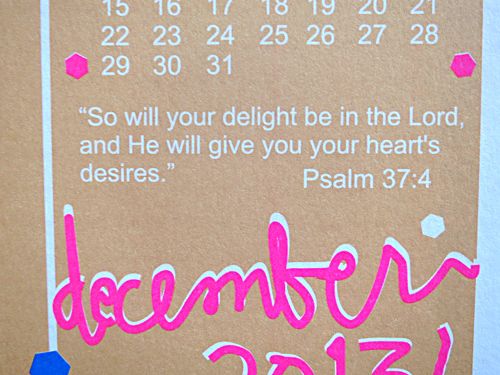 4) Another thing I ABSOLUTELY ADORE about DYL Planners – QUOTES, QUOTES, and VERSES! 🙂 You know how you see super relatable and inspiring quotes on Tumblr and you just have to reblog them/save them on your desktop? This planner has that everyday/every week! Oh wow Dead Mau…5!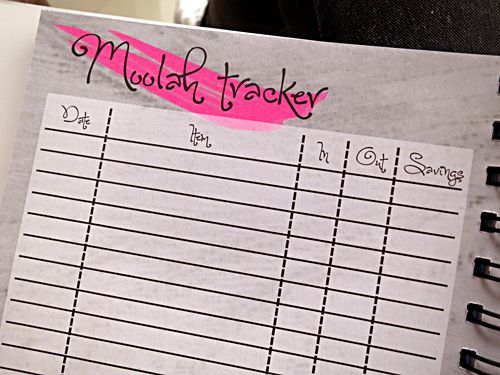 5) The ever handy Moolah Tracker! Perfect for shoppers (like me ahuhu) to keep track of the moolah they're spending/saving 🙂 This is also perfect to remind yourself that you have already shopped a bunch this particular month (or already bought a dress, so why buy another one) and must save some money for your futureeee!
6) OODLE DOODLE PAGESSS! Of course they also took into consideration that we are a very creative generation! HAHA! But really we are! Aren't we? :p Hence, I am happy to inform you creative souls that there's a bunch of super cute doodle pages to be found at the end of this planner 🙂
Now, this year I'm making things simple…r haha!
To win a DYL Planner 2013:
1) Reblog this post ONCE
2) Follow elbeef on Tumblr and on Twitter
3) Like C&S Designs on Facebook and follow them on Twitter
4) Message me here on Tumblr your answer to this question:
"What things will you do differently this year?" 
Best TWO answers win! 🙂 I'll also throw in an aztec collared top too for the BEST answer to go with the whole aztec theme of it all 🙂
Giveaway ends: January 31, 2013 – 11:59pm
All the best,