Beefyween/Hallowpalooza 2012
It was either Beefyween or Hallowbeef. ANYWAYS!
As a kid, I've always had this memory of trick or treating at Ayala Alabang Village every Halloween (because as a kid, AAV was the place to be on Halloween) clad in my "pasalubong from the states" costume. But as I "grew up", trick or treating was no longer a tradition and I don't remember dressing up or caring that much for Halloween anymore.
BUT! Last 2010, with the rise of the zombie fad and the ever popular Left 4 Dead, I felt the Halloween fire reignite within my costume loving heart and soul (plus I love zombie killing related anything)!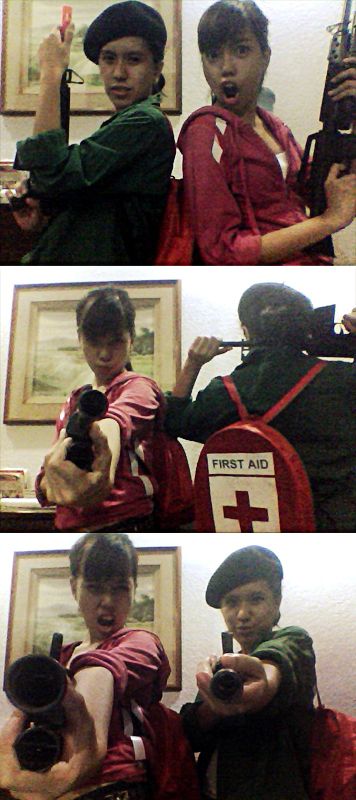 …and life's too short to not dress up for Halloween! It's only once a year folks! Plus you don't really need to spend! Just look around your closet and see what items you have that are costume-able! 😀 Like for this costume I only spent for the tape (to line the pink jacket with), guns, and back packs (divi representin').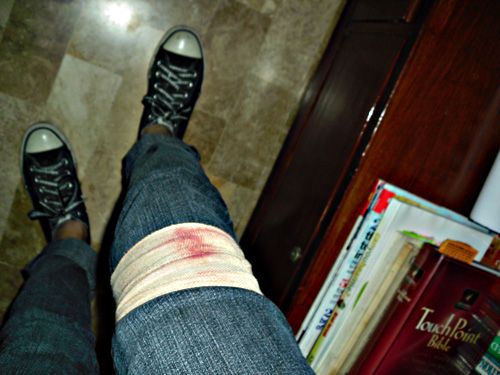 Left 4 Dead by the way would be an incomplete looking costume if only 1 person would dress up, it's Left FOUR Dead for a reason and that's why I convinced my cousin, her boyfriend, and my brother to join me!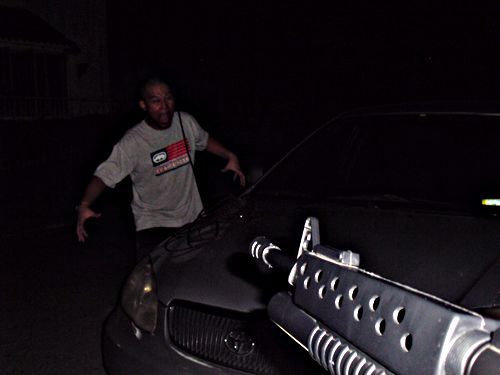 We even ran into a literal HORDE (a burger king eating kind of horde) in Alabang Town Center! Talk about perfect timing! We took photos with them but I think I lost them 🙁 Instead, here's our neighbor Nico pretending to be a zombie for us.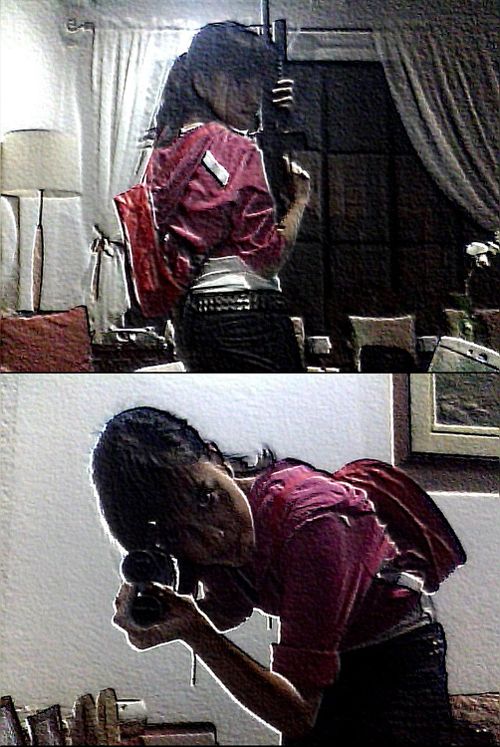 The cherry on top was the recognition from a bunch of teenagers asking if we really were the famed L4D characters. This is me as Zoey from L4D! 😀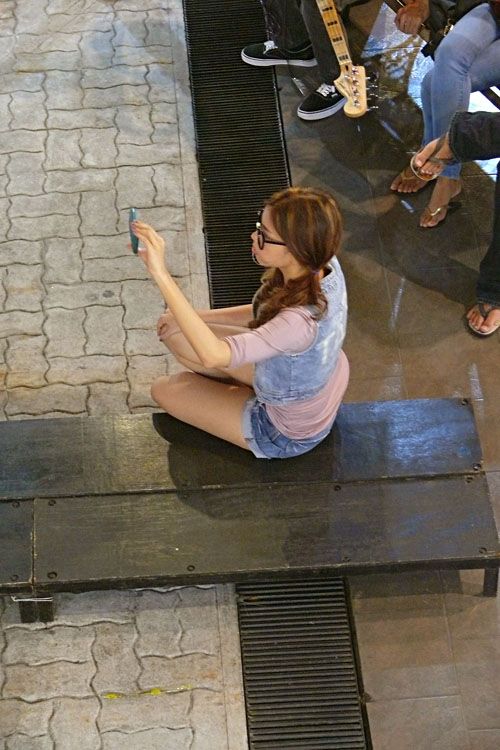 Fast forward to 2011, I found myself unprepared and costume-less! But as I have mentioned above, just look through your closet and see what you can cook up! 🙂
And what I cooked up was Kathy Beth Terry (aka Katy Perry's TGIF Alter Ego)! Pretty a-okay for a last minute Halloween costume right? Agree with me huhu! Haha! By the way! My band Summers performed an acoustic set that night and you can watch us perform 2/4 of our set over here! 🙂
Now this year, Halloween was different! It was planned, my two bands were performing, and EVERYONE WAS DRESSING UP (AHHHHH)! My costume loving heart and soul was definitely DEFINITELY jumping up and down in their specific cavities!
Here's Vanessa Lopa, a cosplayer/lolita who came all the way from the north to judge the Kid's costume contest and to say a few hellos! You can check out her fan page over here. 🙂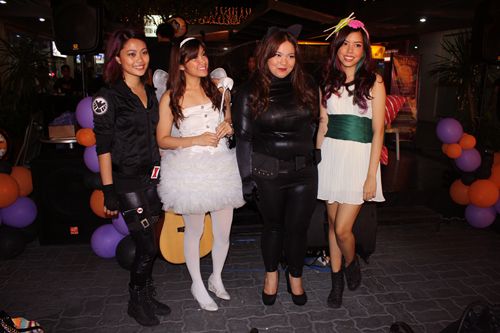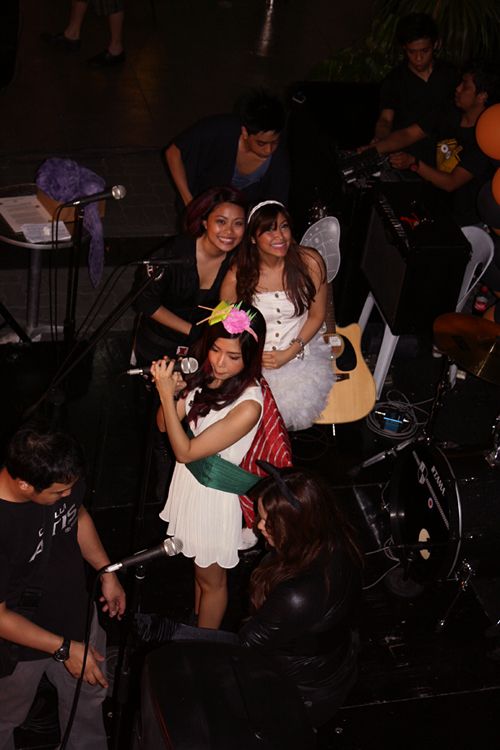 As I have said, two of my bands were performing that night! I'd like to introduce you guys to my 2nd band (and it's an all girl band to be exact) Those Girls! 🙂
We were pretty nervous since it was our first gig ever but it turned out to be super fun and a super success! 😀 Plus nothing beats the support of the best family and friends ever!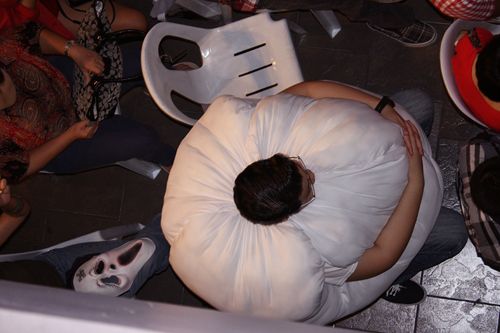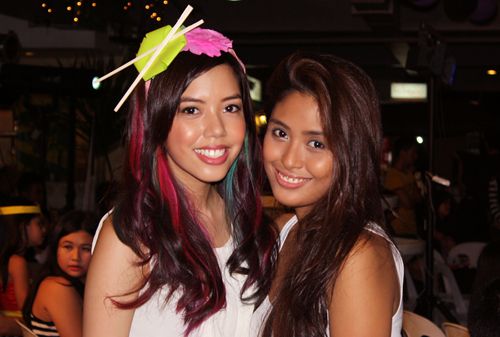 Here's my bestfriend Phoebe, she didn't dress up this year. Hmph. Haha! I quite understand though, if you must know, we both suffer from the same knee disease – patellar dislocation. Unfortunately she happened to have it this Halloween! Hope you're doing better PB! 🙂
Now here's Summers' set! It was our first time to perform in full band set-up at The Pergola Mall. And yes, I changed(ish) my outfit so I could look like a different person from the Sushi Girl from Those Girls. :p
I wore a kimono to complement my brother's…modern take on the japanese traditional garment? Haha! And now I will show you all the other costumes I saw that night that made me kilig…halloween kilig :3 I just love it when people transform into anything but themselves during Halloween! 😀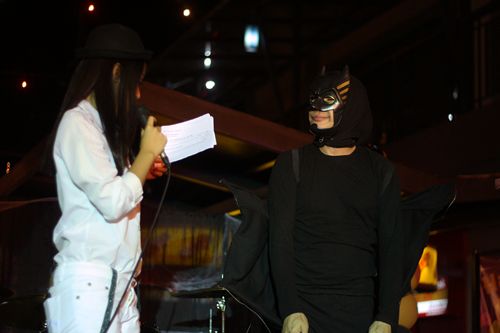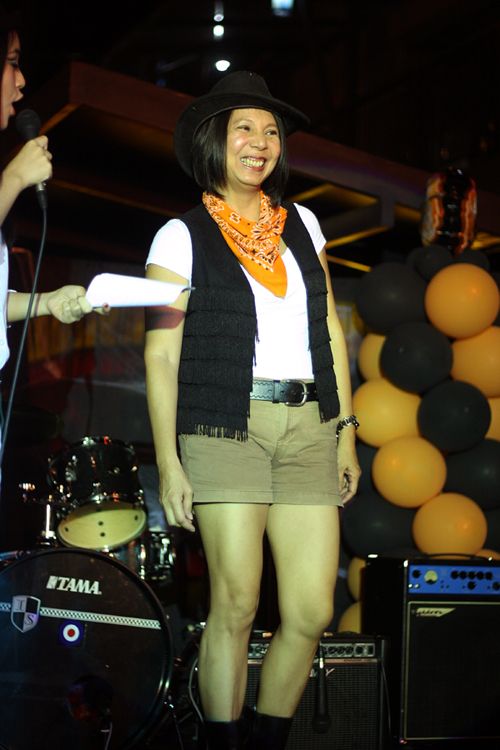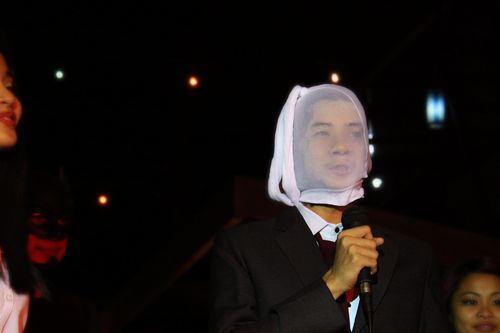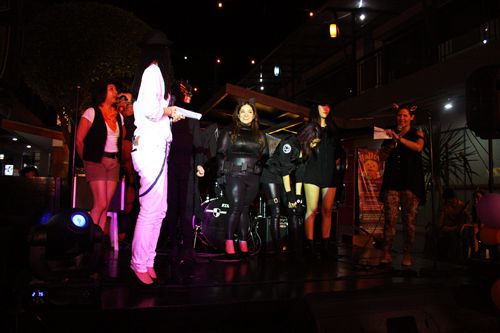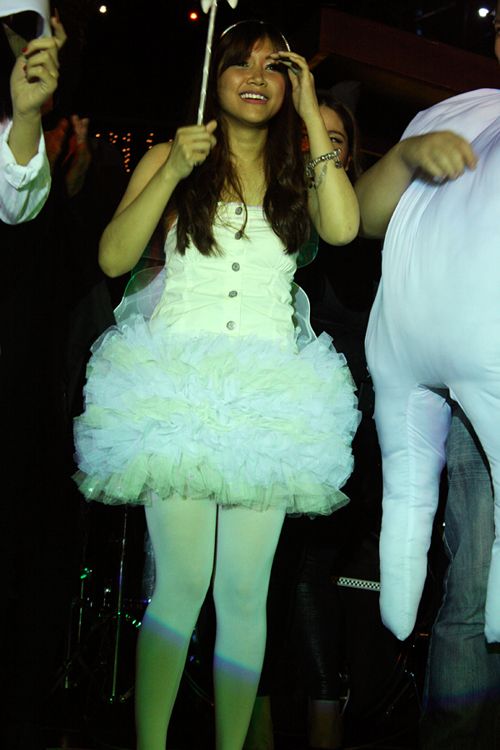 SUPER CUTE COUPLE COSTUME ALERT! And they won best in costume by the way! They definitely deserve it 🙂
My little sister Abby as Skrillex! We love Sonny Moore fo sho!
My cousin Aisha as a Hobbit from the shire! How cute and creative of her! She even made those ears by herself! Do I smell a DIY queen in the making? 🙂
Hannah as the Black Widow from the Avengers! She also DIY-ed it up and made her logos and guns out of school folders and styrofoam! Creative much! 😀
I told Batman and Catwoman "You guys should have a picture together before the night ends!"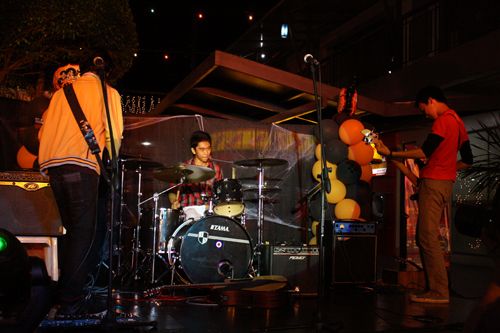 Can you guess what Clover Street's group costume is? 😉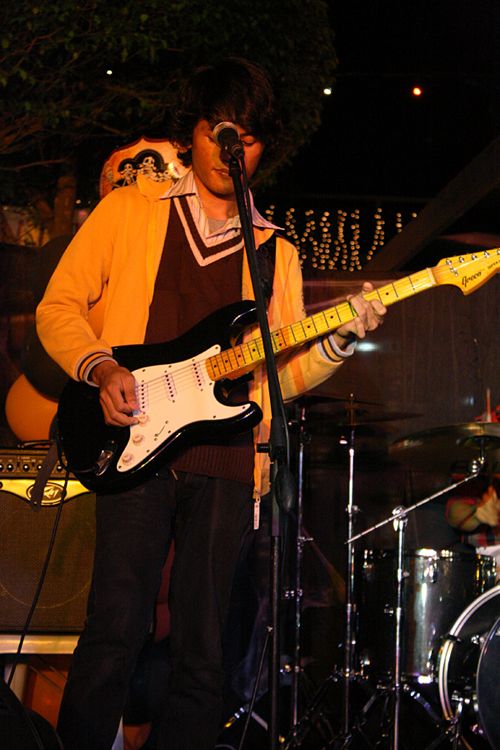 Hint: I smell a theory!! Haha! Anyways, I swear I took (and made people take) a lot of photos and here are some of them: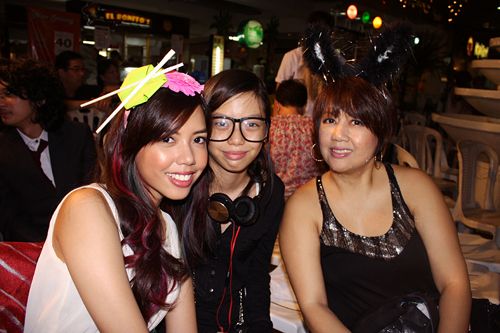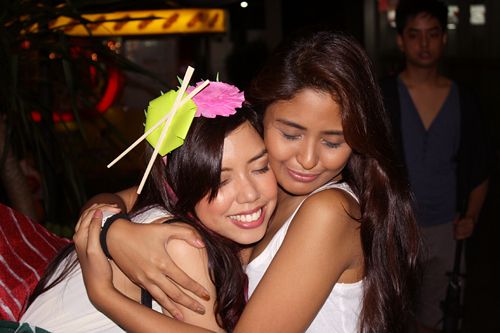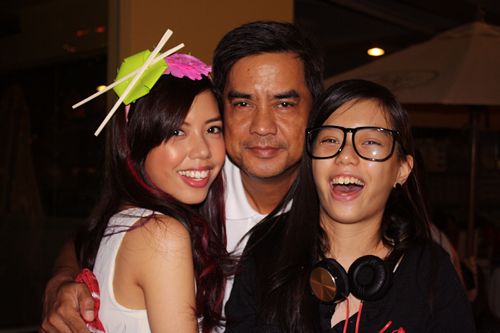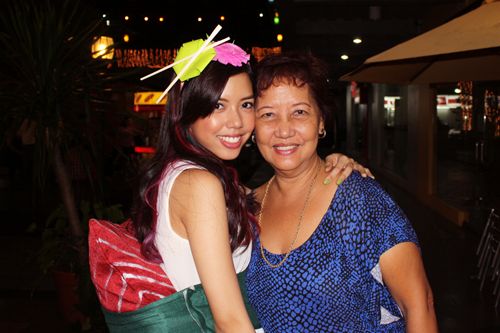 You can check them all out on my FB account if you want to see my random facial expressions and more photos of the Hallowpalooza event at The Pergola Mall. After the event, we all decided to go somewhere so that our Halloween costumes would be used to their full extent! YOHO! (You Only Halloween Once…a year)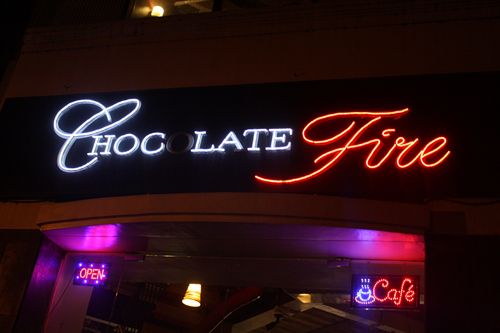 And we ended up in this wonderful, WONDERFUL place!
Chocolate Fire should change it's name to Chocolate Heaven! Because it is! You should come check it out at least once (or a million times) in your life. It is duh-li-cious! Here's Jezza and I having a chocolatey date. :3
They have milkshakes, iced chocolate, hot chocolate, chocolate chocolate and tons of different chocolate delights to chose from!
I knew I had to get the white chocolate frog when I saw it! Froggy, you were delicious. My tongue, tummy, and I will always remember you.
The night could not get any better….BUT IT DID! In the form of BECH! I really miss these two moles! I'm really glad I bumped into them, it was the surprise center of a hard candy (whut Kume-Katy Perry)! But really! We should really HANG hang and not bump into each other hang. Love you both! Bea as pretty goth girl and Jech as Hangover dentist dude sans the glasses.
So that was my Halloween…s! Keeping the costuming alive 2010-2012! Wonder what Halloween 2013 has in store for me 🙂 And with the end of this post, I'd like to therefore conclude that:
1. You should always dress up for Halloween.
2. Be creative! DIY! Be an apple pie!
3. Hallowpalooza at The Pergola 2012 was a happy success. 🙂
4. You MUST visit Chocolate Fire in Makati! Especially you, chocolate lover you!
5. Bumping into good ol' friends in the best chocolate shop ever will surely turn your bvs into gvs 🙂
YOHO!
All the best,