The A Team
Before anything else, I'd like to thank all of you who joined our 30 Days of Friendship giveaway! Overwhelming response like woah! Keep on joining! We have 5 gifts left to add to the pile of already awesome gifts 🙂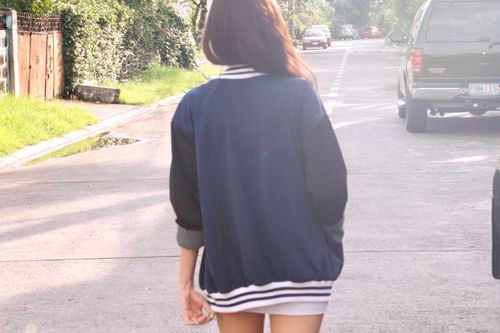 If you're my FB friend or follow me here on Tumblr/Twitter, you'd know that I'm very stoked for this week! So much happenings going on (my bro's birthday, Bazoook Rocks, Nail It Salon's Grand Opening, BEA'S GIVEAWAYS, family gatherings, etc. etc.) during this last week of September…and I ain't complaining! 🙂 To add to that, this week, its my turn to show y'all how I'd menswear it up on Candymag.com!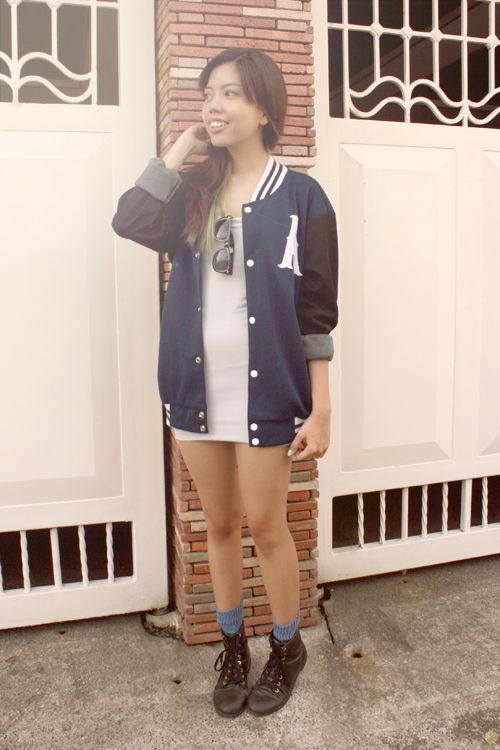 Here's today's menswear inspired outfit. I borrowed my cousin's varsity jacket (FUN FACT: We're all A named on my Mother's side! PLUS I LOVE PRETTY LITTLE LIARSS!) and decided to show a little team spirit. Since the jacket is all loosey goosey and quite big for me, I made sure I'd pair it with something opposite aka my H&M body con dress. Also! Say hello to my first ever/favorite combat boots from Shop Dainty.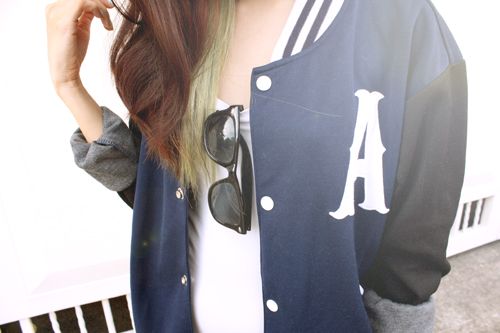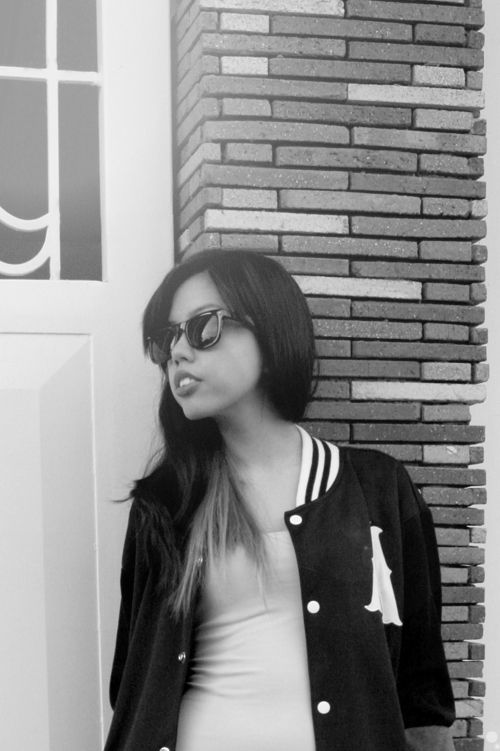 Wore wayfarers too! I think I was indirectly inspired by T. Swift's recent ensemble, which by the way, is uber chic! Oh how I adore Hollywood street style! And yes, my colorful streaks are dying. I wish they sold Manic Panic here in the Philippines for cheap 🙁 If you guys know anybody tell meee! My hair and I will be forever grateful :3
Show some love and support for the A Team/Beef Team (LOL) by checking out Candymag.com everyday this week and by hyping this look over HERE 😀
Teehee!
All the best,