Copper Time!
Last July, I had a for fun photo shoot with my homies Phoebe, Luis, and Julie, and I realized…I never really got around to blogging about it! But there's so much photos from that folder of fun that I feel it would take me ages before I finish the post about it! Soooo I'll just show y'all the many outfits that I got to wear that day 🙂
Okay I had four outfits that day and man we managed to shoot in all four outfits! That my friends was indeed a feat! Considering there were 3 of us that had to be shot (bang bang). Here's the second outfit for the day (the first outfit was my Jess dress, basically the goal was to be Zooeyish + Gela for the day): A Floral Feeling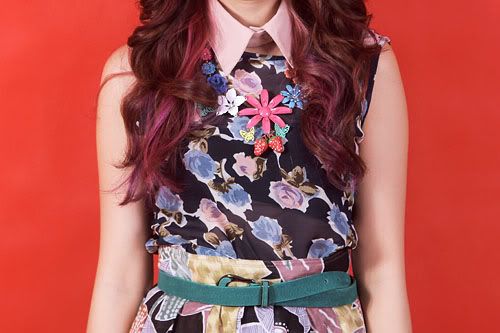 What was also awesome about this particular shoot was the fact that Phoebe and I were able to pull out some pieces from Copper! 🙂 Shout out to Marmie for being awesome! My top, detachable collar, and belt = all from Copper.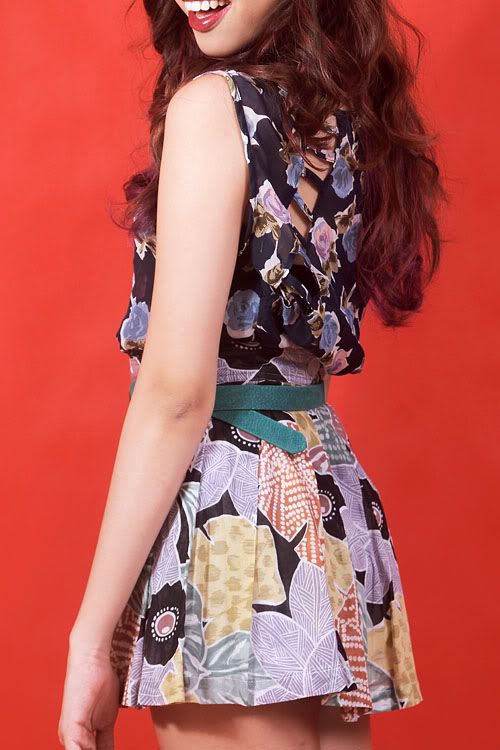 Check out the back detail of this top! Ain't it the prettiest surprise?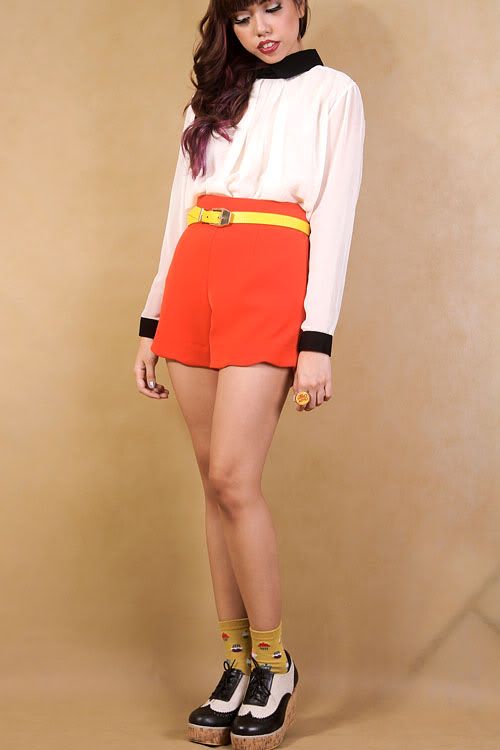 Outfit no. 3, Happy Meal, is an all from Copper outfit! Well save for the ring, socks, and shoes.
This outfit made me want to go out and have some tea and cupcakes with my favorite girls 😉 Click on the Happy Meal link above to see another way of wearing this outfit, a more dressed down version.
Ronald Mcdonalds peg gone too far? HAHA! I just realized my Primadonna oxfords and my cupcake socks are definitely helping me sell the whole Happy Meal feel going on.
And the last outfit for the day was this French Girl/I don't really know what I was going for vibe outfit, That Girl.
Man! I wish I had a shot where you guys can see the blue collared top I got from Copper that coincidentally matched a belt from Copper (and my shoes) too! I layered it over my favorite stripes dress to mix things up a little and topped it off with a beret for….cute times? Haha! 🙂
Can you see the top now? Ish? Haha! Hello world! This is real! This is meee! I'm exactly where I'm supposed to beee…..
I've known about Copper ever since I saw their stall in Ruins, BF, and boy was I smitten! All their clothes were Gela pegged! HAHA! Well not all…but mostly? It was edgy, it was hippie, it was LEATHERY/DENIMY!!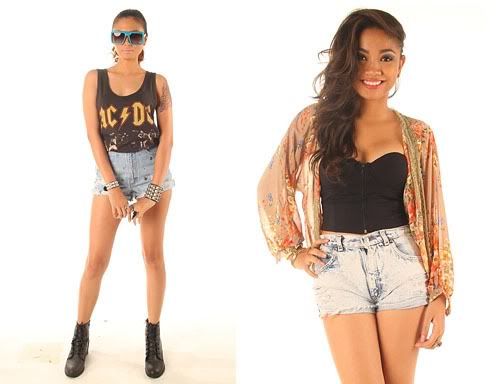 Quite the opposite of my Zooey D. inspired shoot right? I just pulled out the most dainty,  cute, and girly things that they had. Which is cool by the way! Their pieces change every time they put out a new collection. 🙂
PLUS! My bestfriend/Cece of my life is one of their mainstay models! How can I NOT love Copper? 😉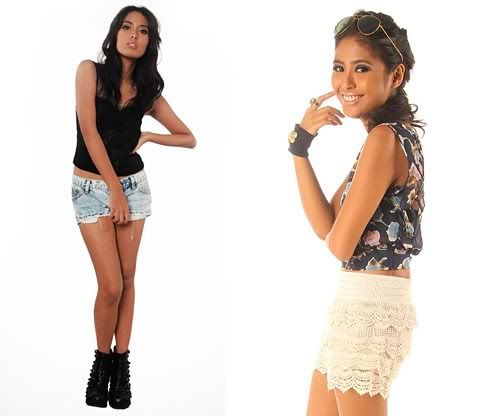 So…that was it! I can now check that off my "Gela why haven't you posted this on ElBeef" list. Hohoho. Check out Copper? :3 My bestfriend is a hottie.
Aringking king king. Aring king king.
All the best,