Today is my highschool-bestfriend-till-present's birthday! 🙂 As y'all know she is the Cece of my life (check out our New Girl photoshoot here) and that is why I spelled her name "Peebee" 😀 Really proud of her and the thangs that she has accomplished (she was Meg's Cover Girl last year WOWZA and now she's an accomplised model/videographer). And I just wanna wish her an awesome 22nd birthday! I love you forever <3
I already spread so much cheese with a surprise and an FB open love letter of love (if you're my FB friend it's pretty hard to miss) for her haha! So yeah, I'll just be neutral here, have this instead, a collage of some of our greatest memories/moments together: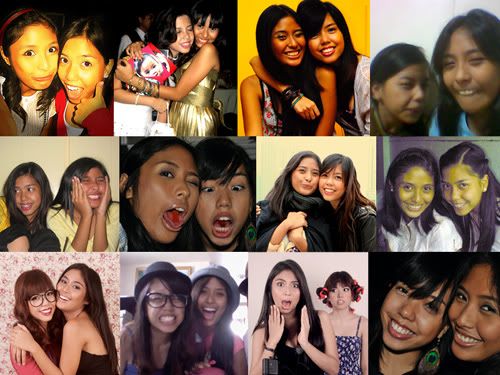 Isn't it awesome to have a long time friend forever who knows you inside and out? 😀 And yes, I used to be a brace faced mole HAHA! Nene rewind much!
Here's to a great September for all of us! 🙂
All the best,