Tumblr Fair 2012
Spell "late post" but better late than never right? 😀 So last August 4, I was able to attend the first ever Tumblr Fair! Honestly, I was pretty excited about going because it was a legit excuse to head up north (I am rarely or almost never up north unless theres a fo reals reason) and meet the people I've been following on tumblr/been online friends with 🙂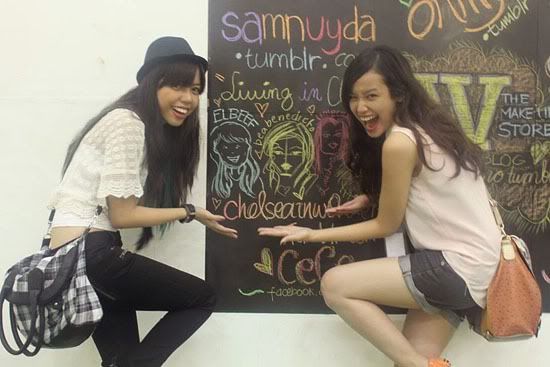 PLUS! I haven't hung out with Bea in a laaawnnng time! Hehehe! Here we are posing on the Tumblr Fair wall and our drawings of ourselves. By the way, I am warning you, this post will contain a lot of our…uh, real selves. 😉
Thea and Bea!
Lets pretend these are our outfit shots for the day HAHA! 1) FIERCE
2) EGYPTIAN
3) MISCELLANEOUS/DON'T TOUCH OUR KNEES(?)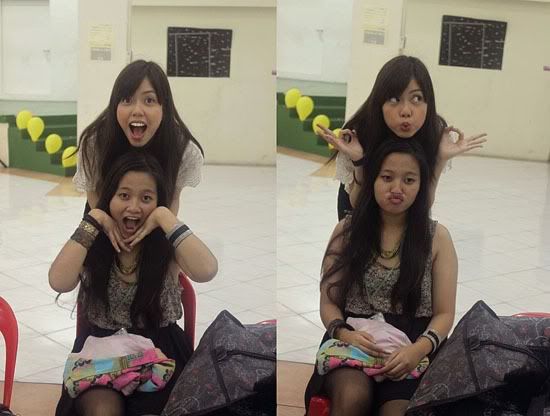 One of the first online but now online & offline friends I met that day! Fellow sabaw kalabaw Thea Castillo. She was there on behalf of FashionIntern.Ph and on behalf of our friendship. HAHA! Hard to believe that we just met then and there and we feel like we've been friends forever 🙂 Naks!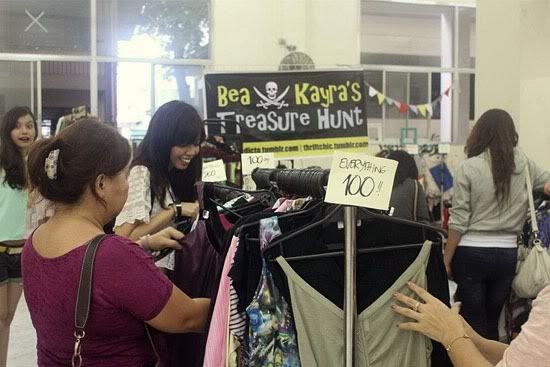 Mostly hung out at Bea and Kayra's (Hello Ms. Thriftchic!) Piratey booth! Love the accessories I bought from the both of them!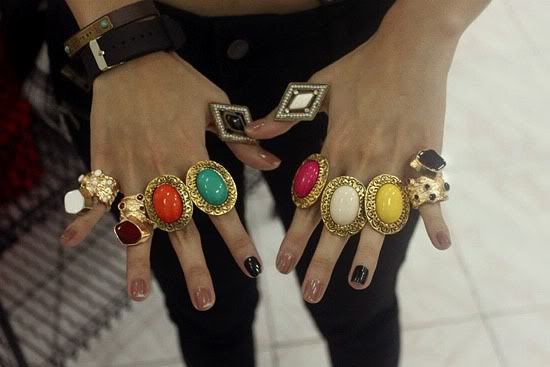 WOOOOH I bought all these rings for Bea for when I'm feeling pimpin' 😉 HAHA! Detail shots daw!
Anyways! On to other parts of the fair and less of our faces haha!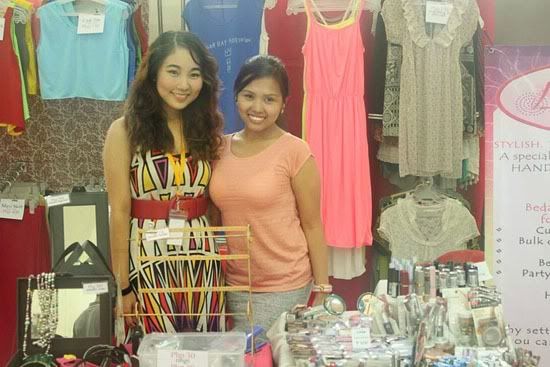 Here's Erika Rodica aka lady Shop Dainty! I wish I went around the whole area and mingled with everyone! All I have are some snippets of what happened beyond Bea and Kayra's booth haha 🙁 These photos were taken by Thea btw!
The Tumblr Fair mastermind, Jeka Dela Rosa wuhoooo! Nice meeting you and we love Butingtings!! 🙂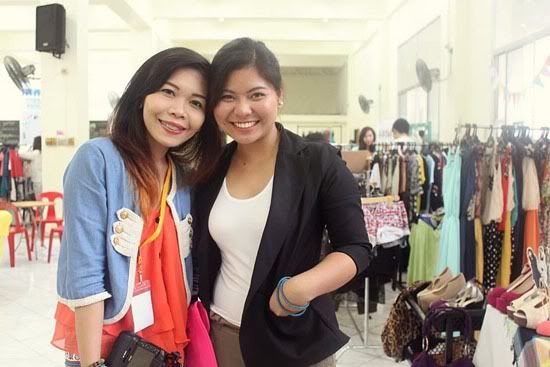 Sam Nuyda of Living in Colors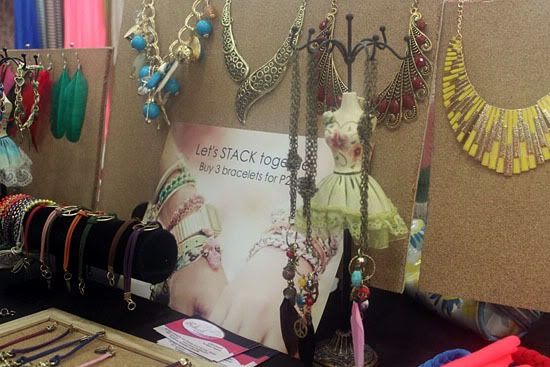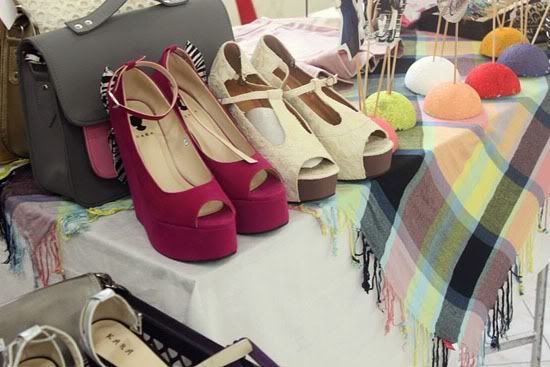 Seriously loved the set-up of this booth! Very Tumblr-esque 🙂 And I have this weakness for anything teal colored.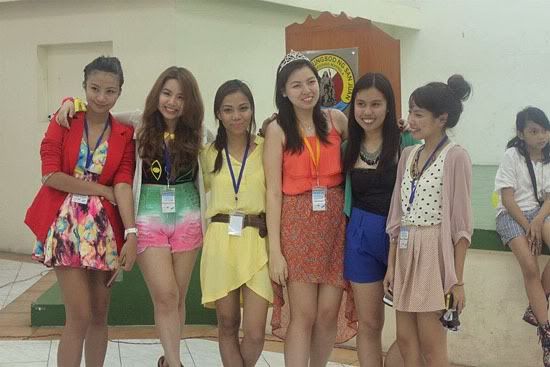 Also met Dianne, Tina, and Kayra that day! Finally! Been itching to meet them since foevahhh! Plus! They're all so very pretty and all so very nice yahiiii 🙂 Here they are posing with the Tumblr Fair Queen I believe? Congrats guurl! And good job to you gals for a great first Tumblr Fair 🙂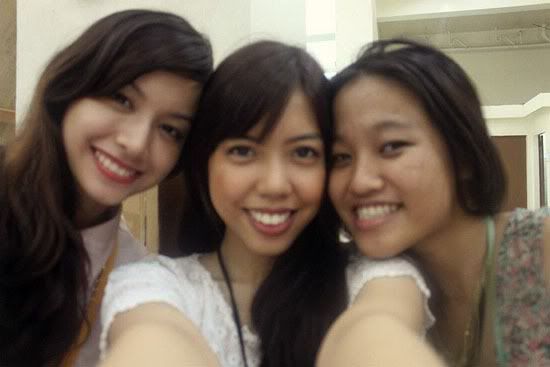 My two homies that day! Lets just say we were all connecting…on very sabaw levels!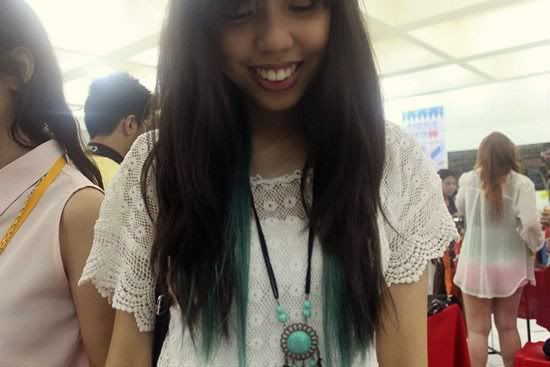 My teal hair! That is now very much blonde green haha!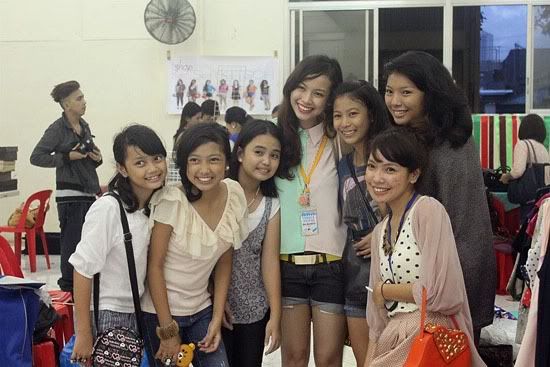 Bea, Kayra, and Kayra's super cute siblings and cousins! They were so adorable and helpful during the fair I swear! (Word)
So, before we left, Thea and I had a "deal" of sorts. She'd keep my fedora so that we'd HAVE to meet/hang out soon ASAP! Haha and its been a month since then and….we still haven't met. HAHA! That's how geographically hard it is for me to hang with my northern friends huhu! Hello Thea! Meet soon? 😉
And so to cap off a really fun day, we met up with Bea's man, THE Jech Tiu and had some AWESOME milk tea over at Bubble Tea! Can I just say that place is the cutest tea place I have ever been to? Pastel and cuteness everywhere! And good job with the branding too! Definitely going back there when I hit the North again sometime 🙂
Can't wait for Tumblr Fair Part Dossss!
All the best,