Dear Schelle
So I got this Tumblr ask question a few days back and sorry I couldn't reply asap since my laptop broke and now its alive again and I hope it stays that way! Really got excited to answer this question:
Hi Gela, can I ask you something? For a 16 year old like me.. what can outfit can you prefer for me? I can't choose from my drawer.. But still.. I wanna look like a fresh and fab girl.. can you help me? Thanks a lot :))–Schelle
So Schelle! This question got me excited and I really wanted to answer it right 🙂
First I thought of what "fresh and fab" meant to me and instantly the words WHITE, MINT, CLEAN, and STYLISH popped up inside my head and here's a kind of translation of what I feel a 16 year old fresh and fab me would wear:
But then again! There are no fashion rules to what a 16 year old should wear I believe aka EXPRESS YOURSELF 🙂. Well except maybe, be comfortable in what you are wearing and dress your age! 🙂 Take your cue from these stylish 15-17 year olds who rock it in age appropriate, fresh, and stylish outfits!
Denim on denim always looks fresh!
Ever since I saw Kendall Jenner wear this outfit, I knew I had to recreate it in some way! It's too stylish to ignore!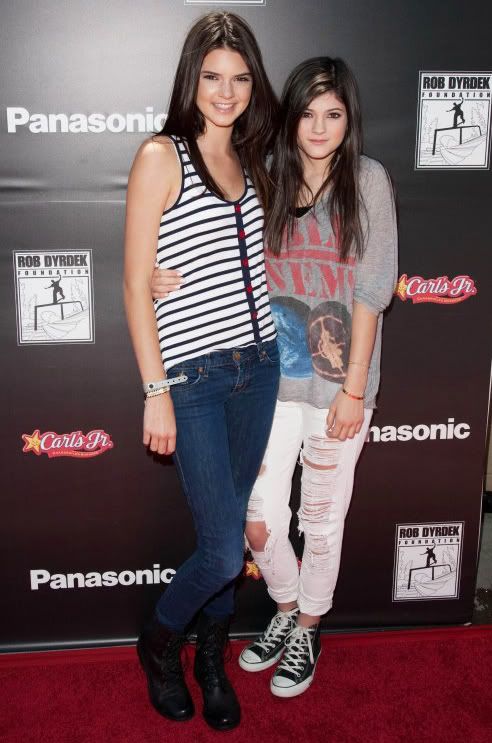 The Jenner girls rockin' my favorite style – casual grunge!
Zendaya Coleman from Disney Channel had me with this muted nude and black outfit with gold accessories!
Haha! Alright! I felt like I was some Hollywood fashion reporter for a moment there! Sorry if I got carried away but I hope I answered your question Schelle! And the best tip I think I could give you is HAVE FUN 😀 Experiment! Try things out! And pretty soon you'll see what styles and silhouettes fit you best and you'll be fresh & fab 24/7 in your own way in no time 😉
All the best,