The O-zzi
The O-zzi? Get it? Haha, me and my "wordplay". ANYHOO! The blog title is such because I'd like to introduce y'all to Ozzi Shop! Aka this insanely awesome shop that sent me (I was posing with an Air21 package a few scrolls down) this really pretty Katy Perry vibes ribbon back floral dress! 🙂
I was going to pair this dress with fresh white Keds, but knowing myself, an outfit isn't legitly Gela without black boots haha! It felt more me when I paired it with my trusty floral Docs I say!
And holy beans! Isn't the back insanely cute?! Reminds me of Katy Perry during her One of the Boys era/Thinking of You video. I'd imagine myself going on summer dates in this (…yehes summer dates HAHA not).
I stumbled upon Ozzi Shop when I saw a dress I wanted on my newsfeed in Facebook, which led to a series of clicking, dying to have this, mother of dresses I need this dress emotions, and all the wonderful things online shopping induces us to do. I learned that they get their stock from here and Australia (hence Ozzi…Aussie hooray for wordplay!) which by the way ensures that their items are of great quality! And indeed they are 🙂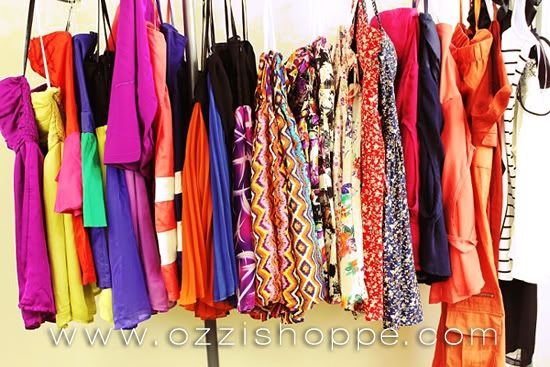 Their clothes are like the lovechild of Topshop & Forever21, plus don't forget the affordable price tag! 🙂 Don't tell me that rack of clothes isn't seducing you to check them out on Ozzieshop.com!
Here are some of my favorite pieces from their latest collection, to show y'all what I'm talking about (and perfect for summer too/the ongoing pastel trend):
That turquoise skirted baby doll dress has a really pretty back too! I think I have a thing for pretty back dresses lately haha!
The yellow pastel dress = enough said yo. SPEAKING OF AFFORDABLE PRICE TAGS! If I were you, I'd take advantage of the 30% OFF SALE they're having till MAY 2,2012! Because I definitely did. Haha!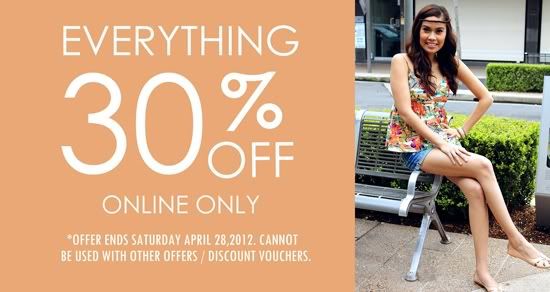 So ladies and gents (who will buy for their girlfriends hihi), head on over to Ozzi Shop's official space on the web and like them on their official Facebook page! You'll definitely not regret going to The O-zzi…shop. (Gimme a chance haha)
All the best,