Brighter than Sunshine
What's brighter than sunshine? Definitely NEON! Alter/Ego's Neon Invasion to be exact. (HAHA! I feel like an infommercial but whatevs! Go Alter/Ego go!)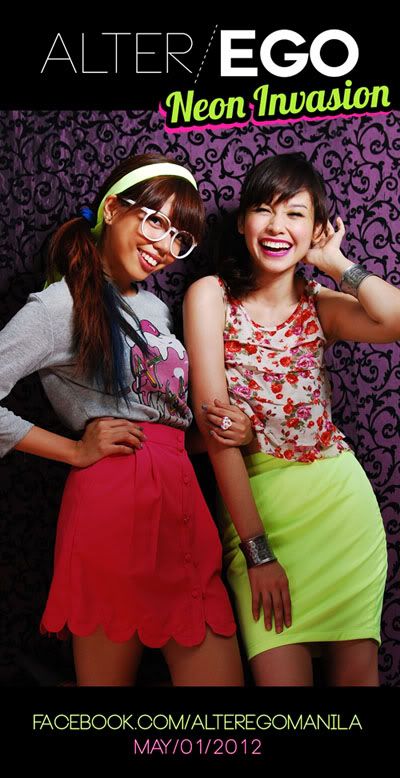 Alter/Ego is my good/soulmate friend Bea Benedicto's clothing line! Its new, fresh, and definitely her style! Which may prove to be "alter-ego-ish" as she deviates from one style to another (punk one day, preppy and girly another).
I was given the awesome possum privilege to model (slash first to try her new neon babies heheh) with her for her first ever collection – NEON INVASION! Knowing her since foreva (haha) I know she loves highlighter colors so I knew a neon collection was inevitable and definitely very Bea!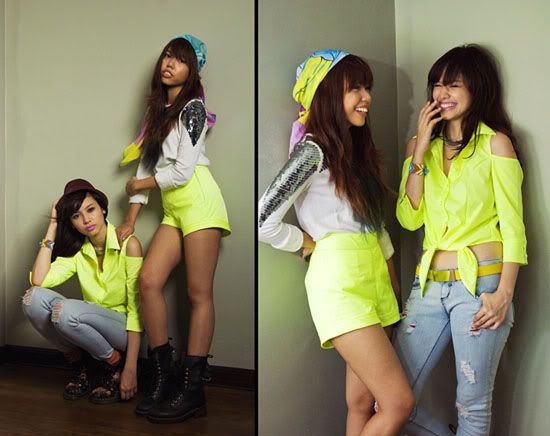 My personal favorites would have to be the neon green pieces! Party peeps, I suggest y'all buy these pieces! They glow in the dark! Haha so you can be the coolest neon kid at the party and everyone would definitely notice! 😉
This first collection only has limited stocks! So buy as fast as you can when they go on sale already! Go go go! PLUS! I heard she'll be having a first ever Alter/Ego giveaway soon! Watch out for that too!
To check out the collection + be updated with Alter/Ego hiphaps LIKE THEM ON FACEBOOK or FOLLOW THEM ON TWITTER
What are you waiting for? Take a bite of Alter/Ego tonight! 🙂
All the best,