Remember December Make Up
This is the super late blog post about the make up shoot that I was part of last December for my cousin's project! Featuring the amazing skills of one of my favorite makeup artists in the woooorrrrld Julie Profugo! (Click HERE to view her amazing skills) Upon learning about my cousin's need for an awesome makeup shoot, I just knew I had to recommend Julie! She's realllyyy good yo! I feel like a million bucks whenever she touches my face with her palette of wonder and brushes of truth! :))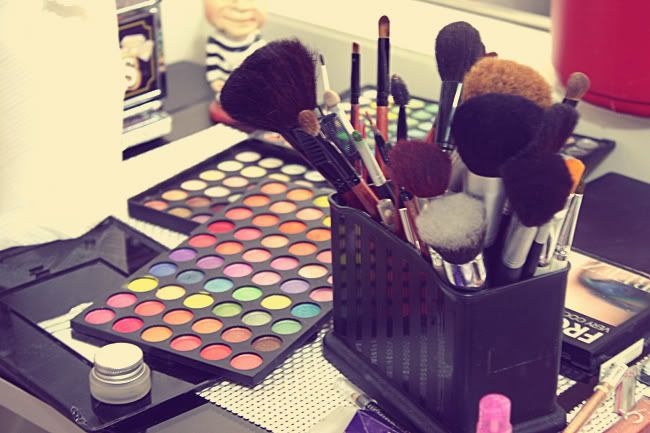 One day. Five looks. 3 models. And boy did time pass by quickly! Before we knew it it was lunch time, and before we knew it it was dinner time!
Here's one of the models that day, her name is Pam and she looks like Ara Mina or some artista! Super duper nice (as in)! Her make up look for that day was dolly-esque and she later joined in on the cotton candy fun 😉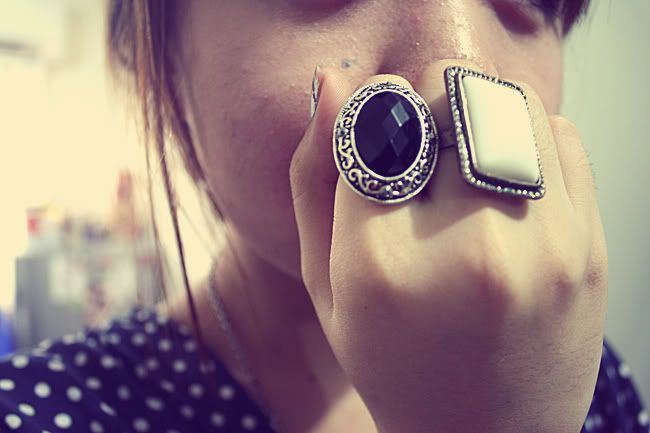 My cousin and her rings and polka dot top! She didn't want photos of herself hohoho. Sorry! I love you!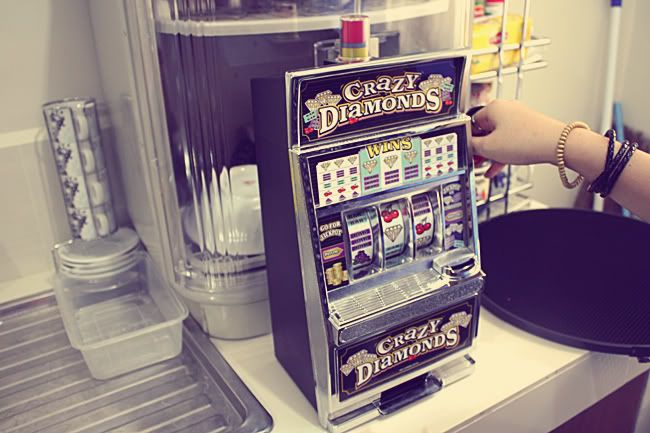 Since makeup is INDEED an art, my friend Luis who owned the make shift studio/apartment had this miniature coin slot machine that kept us busy while waiting for our turn and guess who was the unlucky bunny that day! Everyone won lotsa pesos except for me! Huhu! I shall come back and conquer you Crazy Diamonds!
The other model that day was Anna (She's being painted silver here)! Nice to meet ya gurrrl! Seriously, she is my bestfriend's twin sister and she's a model too! What a coincidence!! I swear!! We all kept calling her Phoebe the whole time we were shooting. Hahaha sorry Anna! Identity crisis! You're still you and we love you <3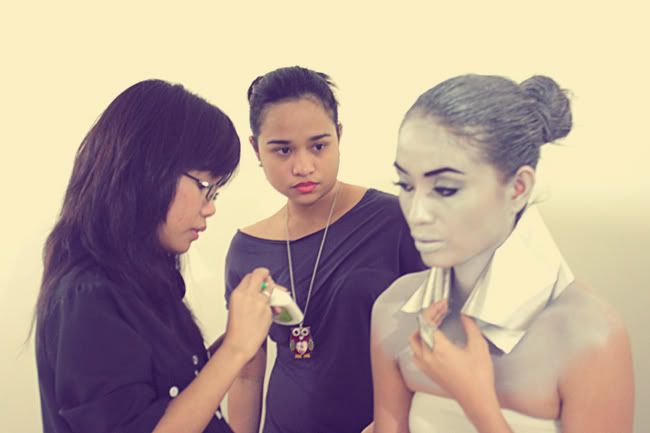 One of the coolest makeup looks I've seen Julie recreate!!! 🙂
Charmaine (the hairstylist) and I! She's really amazing herself! I didn't know you had skilzz gurrrl! She's also my cousin's bff!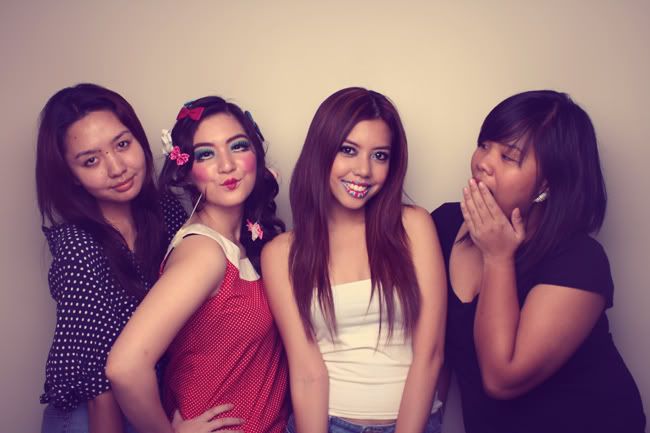 The photographer, Little Ms. Dolly, Union Jack Lipped Being, and the hairstylist!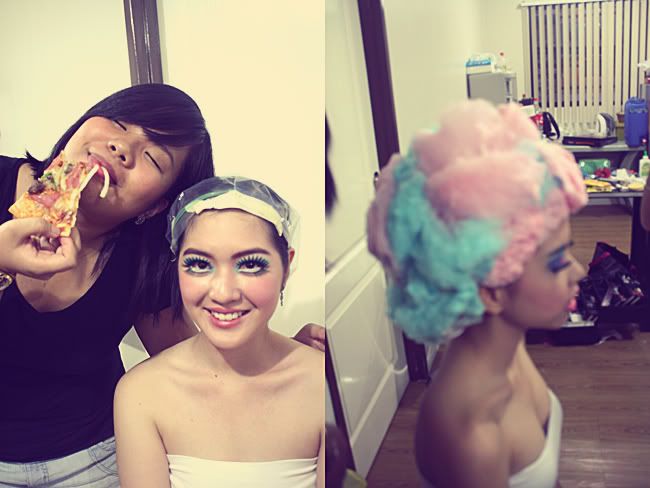 It was already night time when we shot the last look of the day: COTTON CANDY GIRLS! 🙂 My cousin initially needed wigs for this look but dayum, wigs were expensive like dear-lord-save-my-allowance vibes! Sooo instead, I told her, dude, lets just use real cotton candy instead!!! And hooray it worked! But we had to work fast because once you take them out of their plastic bags, the sugars started to mellllltt.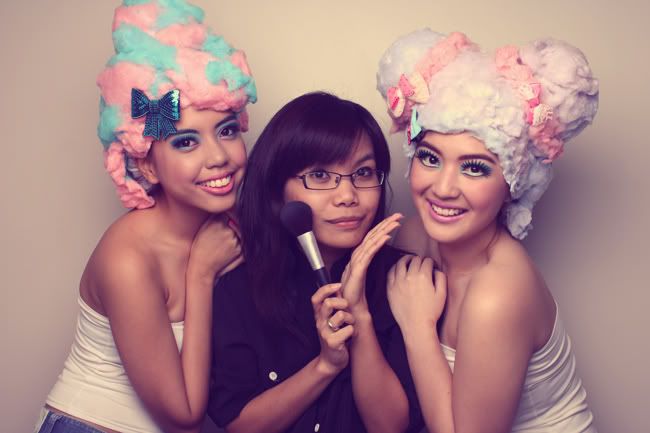 The Cotton Candy homeys with Julie! 🙂
BFFS Forevahhhh!
I seriously had a fun Sunday with these gals! Man, we were all going crazy with the cotton candy (we ate our own hair afterwards haha). One of those times when you're having too much fun that time just literally fast forwards like woah! AND! That faithful December Sunday just reminded me that there's a whole lotta talent out there (young folks pa!), and when you all meet, your world will just explode with fun and amazing times and end up creating something wonderful together!
All the best,